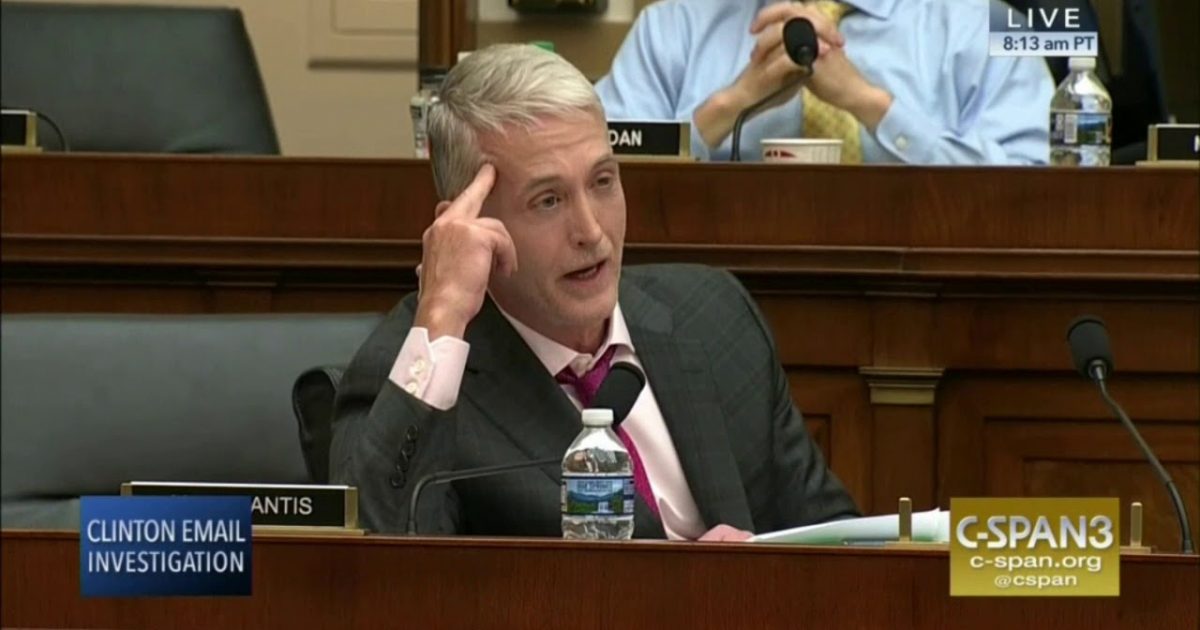 Trey Gowdy apparently knows what is in the Russian collusion investigation documents that President Trump has ordered to be released. Though these documents have not been released as of yet, Mr. Gowdy says that there is little if any danger to national security. It sounds like there may be a lot of danger to political security. Gowdy says that the FBI, the DOJ, and John Brennan have a lot laying on the line here. That explains a few things.
As Written and Reported By Chuck Ross for the Daily Caller:
Trey Gowdy said classified documents from the Russia probe contain information that is "embarrassing" for former CIA Director John Brennan, the FBI and Justice Department.
Gowdy made the remarks during an interview Thursday. By Friday, President Donald Trump reneged on an order to declassify a slew of documents from the investigation.
Gowdy also teased documents related to George Papadopoulos, the former Trump adviser who allegedly sparked the FBI's investigation.
South Carolina Republican Rep. Trey Gowdy said the information in a batch of Russia investigation documents that President Donald Trump was considering for declassification will prove "embarrassing" for the Department of Justice, FBI and former CIA Director John Brennan.
Trending: Nigel Farage Warns of Globalist Plot
Gowdy made the remarks in an interview with Fox News on Thursday. The next day, President Donald Trump retracted his order to the Justice Department to declassify and release the documents. But the Republican left open the possibility that the records could be released down the road.
take our poll - story continues below
Completing this poll grants you access to Great American Republic updates free of charge. You may opt out at anytime. You also agree to this site's Privacy Policy and Terms of Use.
But Gowdy, the chairman of the House Oversight and Government Reform Committee, provided a preview of what to expect from the documents if they are eventually released.
"I've read it. Some of it's embarrassing for the Department of Justice — some of it's embarrassing for the FBI. Embarrassment is not a reason to classify something," said Gowdy. "A lot of it should be embarrassing to John Brennan, and maybe therein lies why he ….
KEEP READING! THERE IS MORE AT THE LINK BELOW:
Gowdy: Russia Docs Are 'Embarrassing' For John Brennan, DOJ And FBI | The Daily Caller