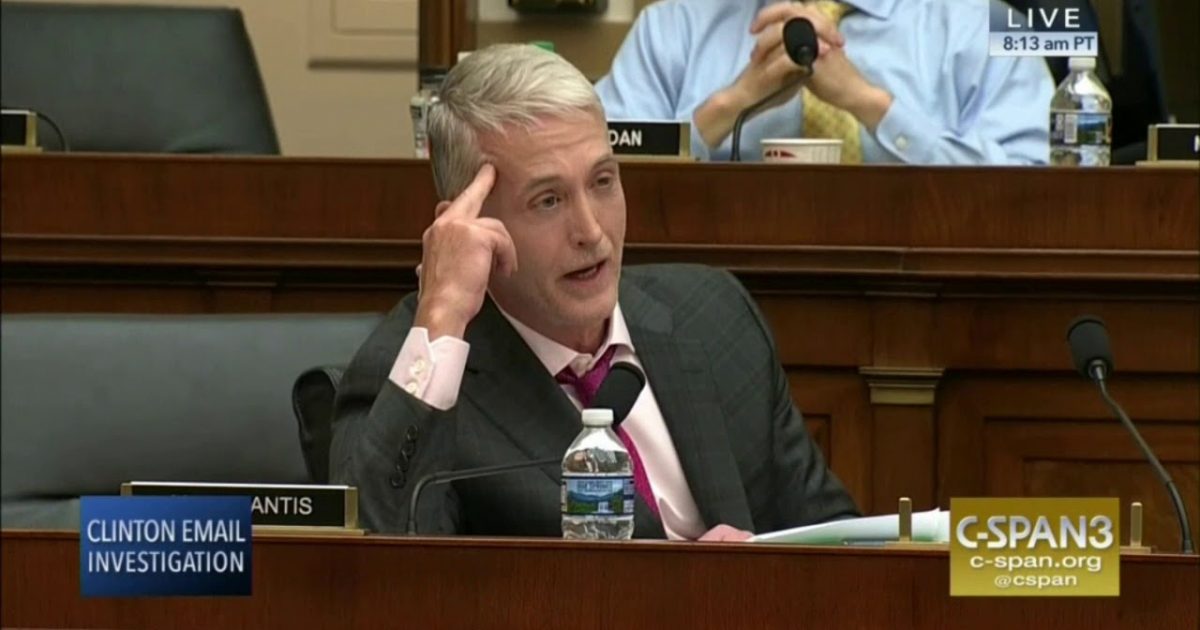 House Oversight Committee Chair, Trey Gowdy, made an appearance on CBS' "Face The Nation." Because of the reported movement to bring impeachment proceedings against Deputy Attorney General Rod Rosenstein, of course the question came up as to what he thought about it. It is likely that CBS' Margaret Brennan was not expecting the candid answers that she received from Representative Gowdy. Do you agree with what Gowdy said?
As Written and Reported By Daniel Chaitin for the Washington Examiner:
House Oversight Committee Chairman Trey Gowdy, R-S.C., dismissed an effort by House conservatives to impeach Deputy Attorney General Rod Rostenstein.
Trending: Damning New Evidence "Appears"
During an interview Sunday on CBS's "Face the Nation," the South Carolina Republican cast doubt on there being a dedicated "movement" in Congress that could result in the ouster of the Justice Department No. 2 official.
take our poll - story continues below
Should Congress Remove Biden from Office?
Completing this poll grants you access to Great American Republic updates free of charge. You may opt out at anytime. You also agree to this site's Privacy Policy and Terms of Use.
"Are you going to sign on to this effort to impeach Deputy Attorney General Rod Rosenstein that House Republicans are talking about putting forward this week?" asked moderator Margaret Brennan.
"No. Impeach him for what? No," Gowdy said with a slight chuckle.
"Inappropriate?" Brennan pressed.
"I- I've had my differences with Rod Rosenstein. I-I talk to him quite often privately. Which, again, is a lot more constructive than the public hearings we have. He's a Trump appointee. So is [Attorney General] Jeff Sessions. So is [FBI Director] Chris Wray. If President Trump is dissatisfied with Rod Rosenstein he can fire him with a tweet," Gowdy said. "But- but- but to impeach someone. I- no. I would not be- I'm not convinced there is a movement. I read about it in Politico and sometimes their sources are better than mine. But- but I'm not part …..
WAIT! THERE IS MORE. CLICK THE LINK BELOW TO KEEP READING:
Trey Gowdy dismisses a House effort to oust Rod Rosenstein: 'Impeach him for what? No'