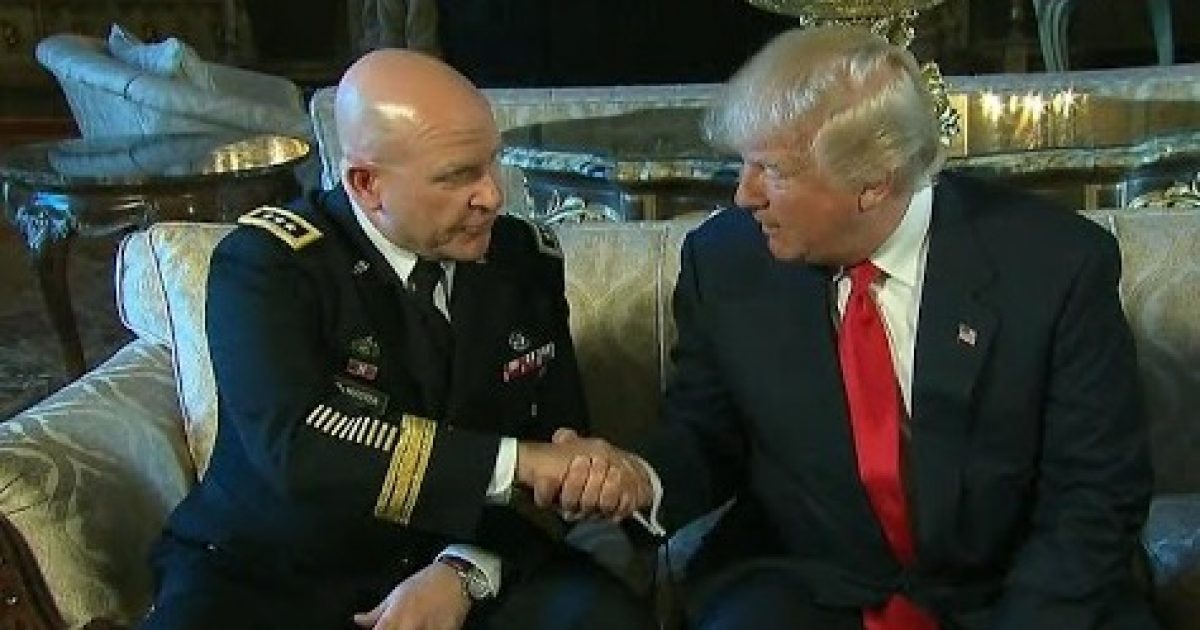 National Security Adviser H.R. McMaster did not mince words when he called out leaks to the media as treasonous. Our President should be able to operate in full confidence that his deliberations and actions are not leaked to the media. Those that are doing so have received a warning, whoever they are. The words imply a serious prosecution with serious consequences. We have heard that threats to the leakers, now let us see some of them brought to justice. And by the way, make a bad example out of them.
As Written By Jonah Bennett for the Daily Caller:
National Security Adviser H.R. McMaster said Tuesday evening that leaks to the media about national security matters are "treasonous."
Trending: Damning New Evidence "Appears"
During an event at the Center for Strategic and International Studies to mark the 70th anniversary of the National Security Council, McMaster stated firmly that U.S. officials who leak information about national security matters to the media are essentially engaging in treasonous behavior.
take our poll - story continues below
Should Congress Remove Biden from Office?
Completing this poll grants you access to Great American Republic updates free of charge. You may opt out at anytime. You also agree to this site's Privacy Policy and Terms of Use.
"The real dilemma is that the more people you can bring in, the more expertise you can bring in, and bring to bear on a problem, the better because it gives you different perspectives, it allows you to understand better the tools that you can bring to bear to help solve problems," McMaster said. "But in recent years in particular, the problem with leaks has become a real challenge to national security, and so I think what's very important is that everyone who's involved in these policy discussions understand the sacred trust that is placed in them, and they realize that speaking to the media about government deliberations is treasonous when it involves national security."
"With that confidence, the more transparency the better, I think, in terms of common understanding across departments and agencies, and so that's the balance that they…….
KEEP READING THERE IS MORE HERE: