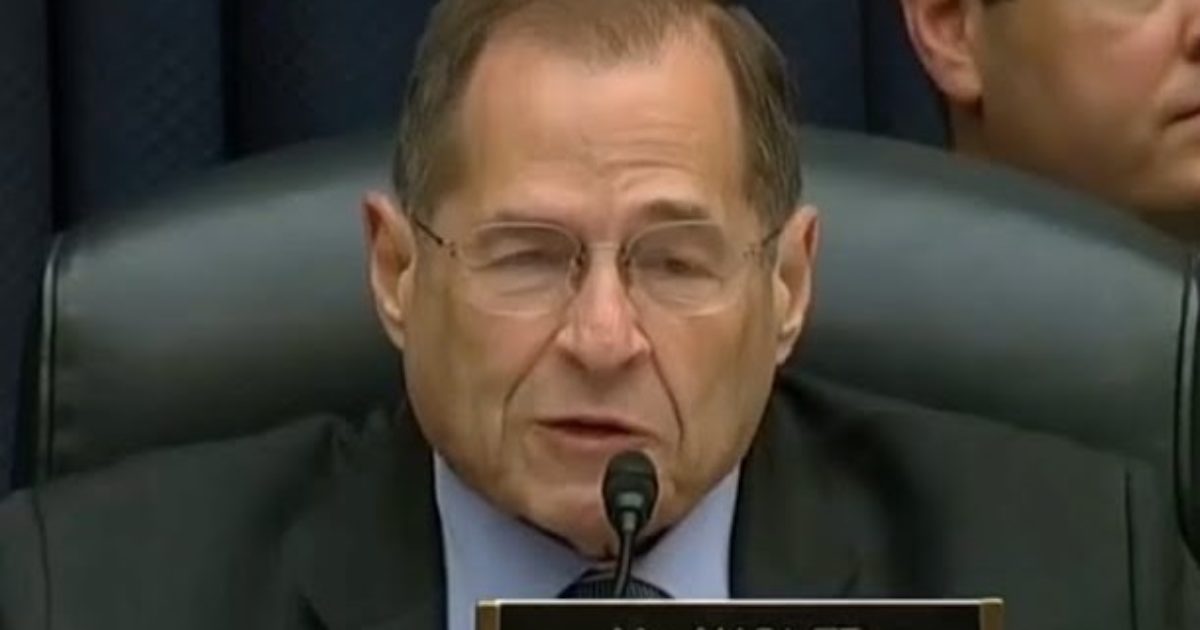 Top Democrat Rep. Jerrold Nadler, a Democrat from New York, has let it be known immediately that he intends to investigate and then impeach both Justice Kavanaugh and President Trump.
As Written and Reported By Mollie Hemingway for The Federalist:
Judiciary Committee ranking member Rep. Jerrold Nadler, D-N.Y., revealed plans for House Democrats to investigate and impeach Justice Brett Kavanaugh for alleged perjury and investigate and impeach President Donald Trump for alleged treasonous collusion with Russia.

take our poll - story continues below

Completing this poll grants you access to Great American Republic updates free of charge. You may opt out at anytime. You also agree to this site's Privacy Policy and Terms of Use.

Trending: President Trump switches to post-election hyper-drive

In post-election chats with various callers while riding the Acela train from New York to Washington, Nadler gave advice to a newly elected representative and discussed potential 2020 Democratic presidential nominees with another. He also lamented identity politics and the thriving economy and worried about Democrats losing working-class voters while gaining elite former Republicans and suburban women.
If his mind is so made up, why would he even need to investigate, just go ahead and file the articles of impeachment? On the other hand, let him waste the nation's time and demonstrate just how screwed up the Democratic Party has become.
Nadler was headed to DC for a two-day planning session with his staff and Judiciary Committee staff. "We've got to figure out what we're doing," he explained in a phone call with a friend. Nadler requested that the friend's name be concealed on the grounds he is a private citizen.

The two discussed two routes for investigating new Supreme Court Justice Kavanaugh. The first is to go after the FBI for how they handled the investigation into unsubstantiated claims he sexually assaulted women. "They didn't even do a half-ass job," he said. "They didn't interview 30 witnesses who said 'Interview me! I've got a lot…….
DON'T STOP. KEEP READING THE REST OF THE STORY AT THE LINK BELOW:
Top Democrat: Dems To Go 'All-In' On Russia, Impeach Kavanaugh