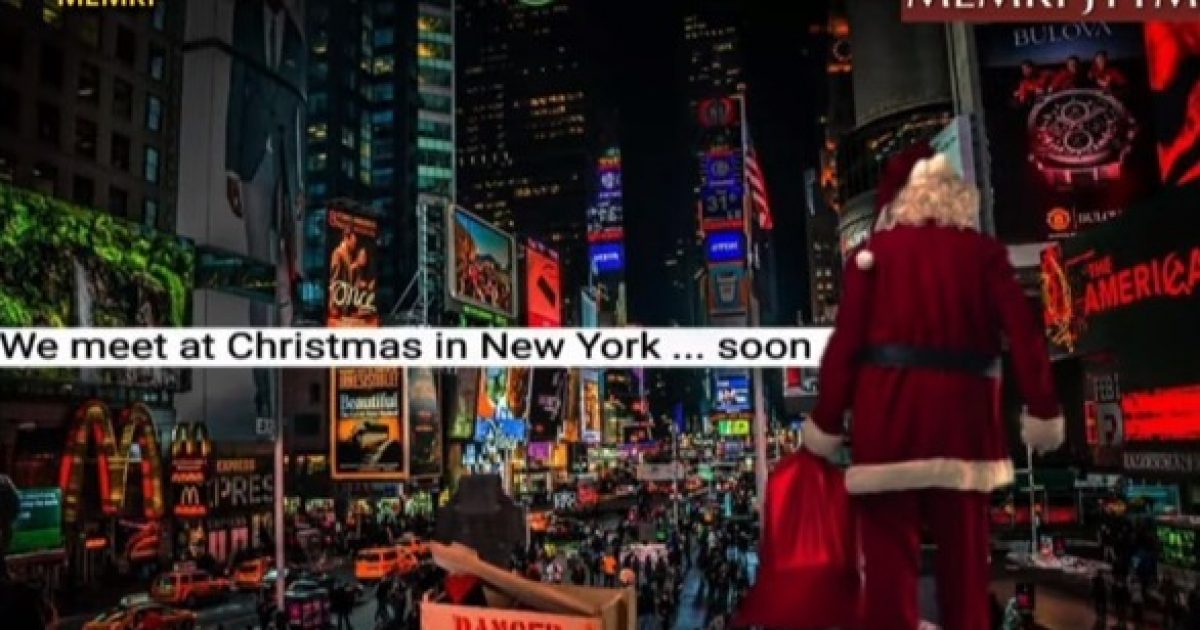 Sooner or later you knew that intelligence would report that Times Square is threatened by ISIS. Well, it has happened. The terrorists used a Santa poster to convey the threat. Times Square is the center of action for millions of Americans during the Christmas season. There is just no other place like it.
The United States and Times Square are not the only places that are threatened for Christmas. You can add the Vatican as another target that ISIS wants to be attacked during the Christmas season. Intelligence agencies will be working diligently to identify these threats and cut them off at the root, but the terrorists only have to be right just one time. Intel has to be right every time.

As Written By Bridget Johnson for PJ Media:
An ISIS supporter released a poster of Santa Claus on the group's social media haunts. The poster shows Santa overlooking Times Square with a case of dynamite at his side.
In the image, the New York streets are filled with pedestrians at nighttime and Santa carries a bulky red sack.
"We meet at Christmas in New York… soon," reads the text on the image.
It follows propaganda posters making holiday threats toward Europe, with a hand holding a bloody knife before a market in the neighborhood of the Eiffel Tower and a black-clad jihadist standing over Santa on London's Regent Street.
The threat also comes as the ISIS-supporting Wafa' Media Foundation has released numerous threats against the holiday and against the Vatican. In a message to fellow jihadists last week, the group noted that "the crusaders' feast is approaching."
In another instance, Wafa' circulated a poster depicting a vehicle moving toward the Vatican with a cache of weapons, vowing "Christmas blood.
ISIS followers have favored attacks during the holiday season…..
Trending: Trump won? How did this analyst come to that conclusion?
THERE IS MORE HERE KEEP READING:
take our poll - story continues below
Who would you vote for if the elections were held today?
Completing this poll grants you access to Great American Republic updates free of charge. You may opt out at anytime. You also agree to this site's Privacy Policy and Terms of Use.
Christmas Threat Against Times Square in New ISIS Santa Poster