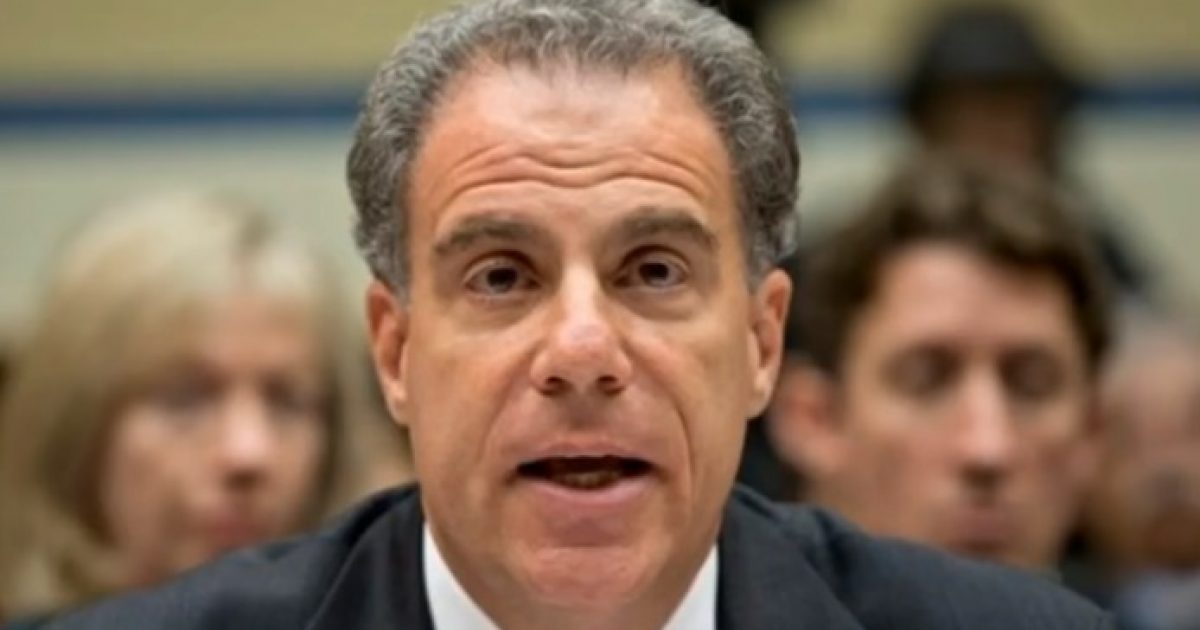 IG Horowitz will likely not hear the suggested question that is the crux of this article, but it sure is worthy of consideration. The Inspector General's report has revealed some comments made by certain members of the FBI that are more than veiled threats. The consensus is that they, in fact, are threats to the welfare of the President of the United States. What has Mr. Horowitz done about that? What should he do?
As Written and Reported By Ed Timperlake for the American Thinker:
Politics ultimately will take a back seat to fact-based evidence that will eventually put a lot of individuals in jail.

Trending: World Wide Web Founder Worried About the Growing Power Wielded by Google and Facebook

Michael Horowitz, the DOJ inspector general, will testify Monday before the Senate Judiciary Committee, defending his report.  He will be praised and attacked for his work product.  But the politics ultimately will take a back seat to fact-based evidence that will eventually put a lot of individuals in jail.

take our poll - story continues below

Should Congress Remove Biden from Office?

Completing this poll grants you access to Great American Republic updates free of charge. You may opt out at anytime. You also agree to this site's Privacy Policy and Terms of Use.

This first DOJ I.G. report is, at a minimum, the beginning of the end of many careers.  The good news is that the I.G. report has brought many important facts to sunlight.  Documented evidence of incredible danger to our Constitution – and perhaps even deeper threats to the well-being of the president – is found in the revelation of the most infamous line ever written in FBI history, re-tweeted by President Trump:
IG REPORT BOMBSHELL: Anti-Trump FBI agent Peter Strzok texted his lover Lisa Page "we'll stop" Trump from becoming president pic.twitter.com/lFId8WMD5f

— FOX & friends (@foxandfriends) June 15, 2018
It is now known, thanks to the DOJ I.G. report, that instead of being "redacted," which is a dark line obscuring the text, the line was expunged with no traces in a turn-over of documents to Congress.  This alone is evidence of a cabal in the FBI conspiring to obstruct Congress by withholding factual evidence from congressional oversight.  Congress is "we the people," and the FBI is actually our creation.  So when individuals with badges and guns empowered by the state threaten the future president of the United States, America is on the edge of a serious abyss of becoming a…..
KEEP READING THERE IS EVEN MORE HERE:
A necessary question for IG Horowitz when he testifies Monday