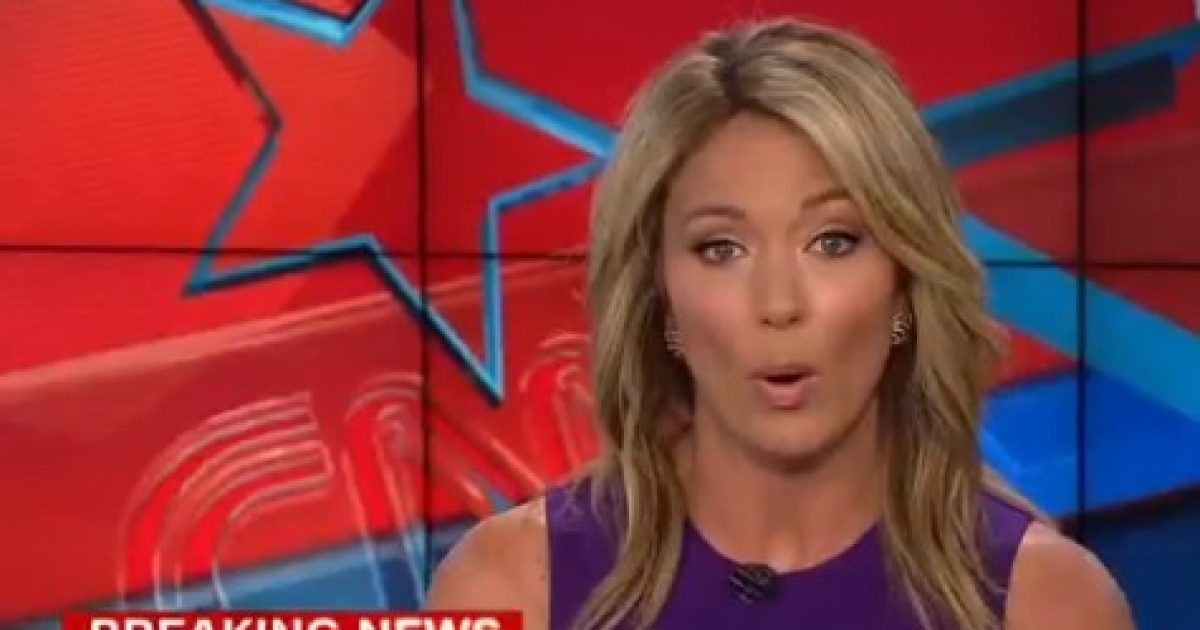 Samantha Bee is a living breathing reason for more people to vote President Trump into seven total years of Presidency. Every time her hateful screed drips out,  more people see the actual message and goals of the Alt-Left progressives. The attack by Bee against President Trump's daughter, Ivanka Trump, over a mere photograph with her child says it all. America is really getting tired of it.
As Written and Reported By Allahpundit for Hot Air:
Conservatives are right about a double standard when liberals say offensive things, says … CNN anchor?
"It's outrageous, it is unacceptable and should be called out."
My goodness, this is surprising. Especially since not everyone is nearly so introspective.
No, actually, this isn't that surprising. Brooke Baldwin was also the CNN anchor during the segment last year when Clay Travis made his lame "First Amendment and boobs" joke. Baldwin found that demeaning to women and said so. She found Bee's crack about Ivanka Trump demeaning to women and said so. Single standard for left and right. She's practicing what she's preaching in this case.
I still can't fathom how angry-progressive heartthrob Sam Bee ended up apologizing to America's second-most famous Trump. Six hours ago I would have told you it was inconceivable. Was I right in this post that it was the heat from Bee's left, from feminists unhappy to hear "c*nt" mainstreamed at anyone's expense, rather than the heat from the right that did it? It just can't be that Bee felt genuine remorse that she might have hurt Ivanka Trump's feelings. Remember who we're talking about here:
It was hardly the first time Full Frontal had gone, guns blazing, after the sick or the meek. During the campaign, Bee dispatched a correspondent to go shoot fish in a barrel at something called the …..
Trending: Former Federal Prosecutor Says 'Rosenstein Deeply Involved in Effort to Try to Remove Trump From Office' (Video)
KEEP READING THERE IS WAY MORE HERE:
take our poll - story continues below
Who would you vote for if the elections were held today?
Completing this poll grants you access to Great American Republic updates free of charge. You may opt out at anytime. You also agree to this site's Privacy Policy and Terms of Use.
Conservatives are right about a double standard when liberals say offensive things, says … CNN anchor?