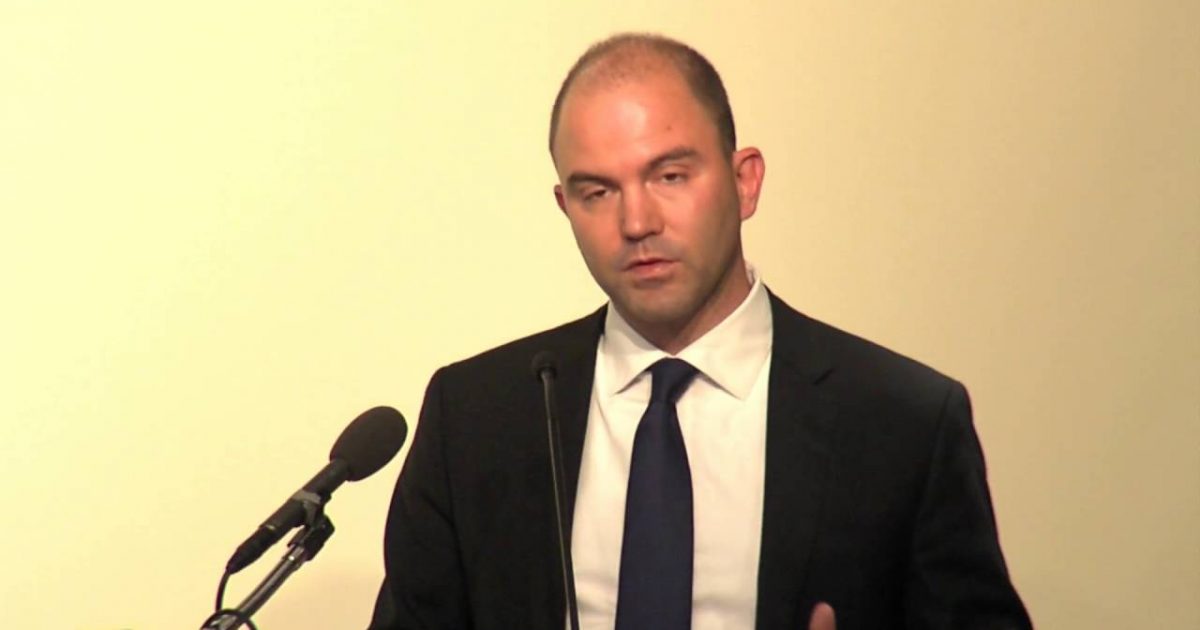 [VIDEO] Here is a video of Ben Rhodes that you may not have seen before. You really need to watch this, even if you have seen it before. Here is the video of a man so devastated by the loss of Hillary Clinton that he could not form a coherent thought. It may be that his mind was so cluttered with the overriding consequences of that defeat that his mind is just flooded with the bad possibilities that suddenly loom in his future.
This is why they had to invent the Russian Collusion story. They psychologically couldn't manage.
Here you go pic.twitter.com/Ggy33Msv2q

Trending: CNN Panel Bashes Hillary Clinton?

— pundit280 (@pundit280) May 30, 2018
take our poll - story continues below
Should Congress Remove Biden from Office?
Completing this poll grants you access to Great American Republic updates free of charge. You may opt out at anytime. You also agree to this site's Privacy Policy and Terms of Use.
As Written and Reported By John Sexton for Hot Air:
Not ready for his closeup.

There's a certain view of Ben Rhodes which arose in the aftermath of the Iran deal and specifically after the publication of that infamous NY Times profile in which Rhodes talked about creating an "echo chamber" of know-nothing journalists to push the deal. After that story, it was easy to see him as a kind of Machiavellian character manipulating people from behind the scenes.

There a good reason Rhodes does his best work behind the scenes. He's just a really bad actor. I mean 'bad actor' in the theatrical sense, i.e. someone who is playing a part in our national story with such overwrought pathos that it becomes unintentionally funny. The case for that view is best summed up in this video clip. This is Rhodes in 2016 reacting to the realization that Hillary Clinton has lost the election.

Matthew McConaughey is an amazing actor who absolutely deserved the Oscar for Dallas Buyer's Club. For some reason, I can see him playing this exact scene (having shaved his head and put on weight for the part). I'm sure his version would be gut-wrenching. His eyes would fill with tears. He would stare into the distance and fall…….

THERE IS WAY MORE HERE KEEP READING:

Ben Rhodes on election night: 'I can't even…'