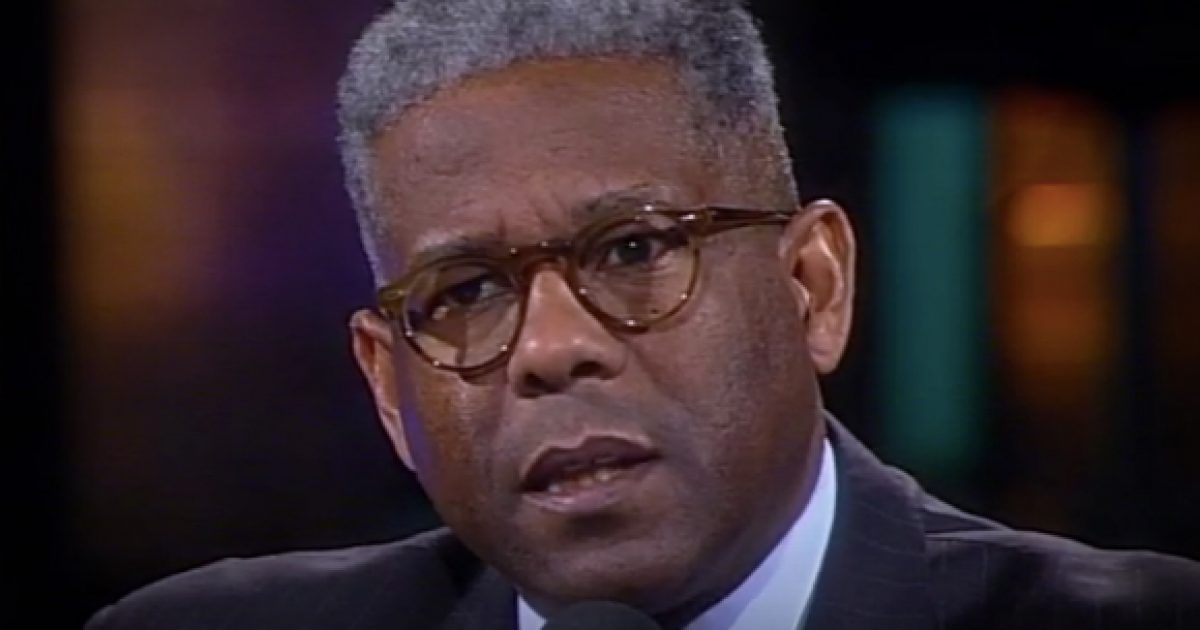 The politicization of the Green Beret deaths in Niger is very disturbing. Cherry picking segments of the President's phone call was a dastardly thing to do for political gain and disrespect to our military dead. There is another part of this story that is a cause for great concern. When you read the first reports of this deadly encounter, there are a lot of questions that need to be answered. Former LtCol Allen West asks them here.
As Written By Allen B. West:
If there's one thing that must not be, should never be politicized, it's the deaths of our Warriors deployed into combat zones around the world. What gives me the most angst is that the liberal progressive leftist media is attempting to capitalize on something that should be private. Yet, when there were four Americans who lost their lives in Benghazi, there was little to nothing mentioned. That is the epitome of partisan politicization of the lives of those serving on the front lines of freedom. In case you're somehow unaware, I'm referring to the loss of four U.S. Army Special Forces troops in the country of Niger. We reported on this last week as it happened to highlight the spread of Islamic jihadism in North Africa, extending down into sub-Saharan Africa.
Trending: Former Federal Prosecutor Says 'Rosenstein Deeply Involved in Effort to Try to Remove Trump From Office' (Video)
We need to end this insidious game using our Warriors as some tennis ball to be volleyed back and forth. What we must focus on is an ongoing fight against Islamic jihadism and terrorism, and its global proliferation. Yes, the territorial caliphate of the Islamic State has been reduced, but that doesn't mean we've won. We have achieved a tactical victory, but we still have an operational challenge, and a strategic objective to deny this enemy sanctuary and reduce their sphere of influence…hence why we have these troops operating in Niger.
take our poll - story continues below
Who would you vote for if the elections were held today?
Completing this poll grants you access to Great American Republic updates free of charge. You may opt out at anytime. You also agree to this site's Privacy Policy and Terms of Use.
As reported by Fox News, "The ambush in Niger earlier this month that left four U.S. troops dead has been the subject of immense speculation, not only concerning President Trump's public response to the tragedy but also about what actually happened on the ground that day.
Asked by Fox News on Capitol Hill if the administration has been forthcoming about the attack, Armed Services Committee Chairman Sen. John McCain, R-Ariz., replied, "of course not" and added, "it may require a subpoena."
Defense Secretary Jim Mattis said Thursday that the attack is under investigation. While details are elusive, Fox News has compiled the following timeline of the ambush and its aftermath, which all started with a routine mission to meet village elders: A dozen U.S. Army soldiers, mostly Green Berets, along with 30 Nigerians (actually Nigeriens), traveled 125 miles north of Niger's capital, Niamey, in unarmored trucks on a routine mission and to meet with local village elders in Tonga Tonga, near the border with Mali, on Oct. 4. 
After the meeting with the village elders ended around 12 p.m. local time, the U.S.-led patrol was ambushed by roughly 50 militants from a new ISIS-affiliated group, Islamic State of the Sahel. No terrorist group has claimed responsibility for the attack, however, and a leading terrorist group in the region, Al Qaeda in the Islamic Maghreb, has not been ruled out. Islamic State of the Sahel's leader, Adnan Abu Walid, is thought to have been holding an American aid worker from Niger hostage for a year.
This is not about armchair quarterbacking but sharing with you a brief analysis and assessment. What immediately jumped out at me in the above excerpt is this: "traveled 125 miles north of Niger's capitol, Niamey, in unarmored trucks on a routine mission."
This immediately reminded me of the combat raid mission in Mogadishu, Somalia. First of all, nothing is EVER routine regarding a combat mission, and every precaution must be taken, and any and all possible contingencies must be mitigated. Being in unarmored trucks resembled exactly what happened in the Battle of Mogadishu where our Rangers and Delta Force troops went into the heart of the enemy with soft canvas 5T trucks and HMMWVs. Going into bad guy country is not routine, especially when we know the area being entered has an active Islamic jihadist group operating.
As well, this excerpt from the Fox News report was disconcerting: "There was no U.S. drone overhead when the joint U.S.-Nigerian patrol was attacked because the patrol did not anticipate making contact with an enemy force. "The patrol that was attacked last week had actually done 29 patrols without contact over the previous six months or so; no indication that this was going to occur. I would say that what was actually very positive about it was the fact that they were able to have close-air support overhead, about 30 minutes after first contact, which is pretty impressive," the Director of the Pentagon's Joint Staff, Lt. Gen. Kenneth F. McKenzie Jr., told reporters Oct. 12. 
Two French Mirage fighter jets showed up overhead during the attack, but did not open fire on the militants. The jets, however, flew low enough to scatter the group. The government of Niger does not allow armed drone flights overhead, despite the U.S. military operating two drone bases and roughly 800 American troops in the land-locked West African nation, which is about twice the size of Texas in area. A short time later, a private U.S. contracted helicopter recovered the bodies of the three Green Berets killed in the attack, a U.S. official told Fox News. U.S. Africa Command confirmed the detail. "Berry Aviation was on alert during the incident in Niger and conducted casualty evacuation and transport for U.S. and partner forces," said Robyn Mack, a spokesperson."
I'm sorry, but I do not share the euphoria of LTG McKenzie's giddiness that it took 30 minutes after first contact to get close air support on station. As well, the close air support was not American, it was French, and the Mirage fighters did not conduct close air support, they just flew overhead. I ain't very happy about that, and that was something we witnessed with Dutch F-16s in Uruzgan province in Afghanistan while I was deployed there. They would not engage with weapons, just fly low and "scare" the enemy. Excuse me, but a scared enemy can come back another day to kill you.
Furthermore, if they learn your TTP (tactics, techniques, and procedures) is to not drop ordnance on them, just hurt their eardrums, perhaps they'll start wearing cotton in their ears and keep shooting. And sorry, but if we have our troops deployed in your backyard, you don't get to tell us what toys to bring to the party. The fact that we would acquiesce to an insidious restriction of not…….
THERE IS MORE HERE KEEP READING:
New facts about Green Berets lost in Niger are way more DISTURBING than any phone call – Allen B. West – AllenBWest.com