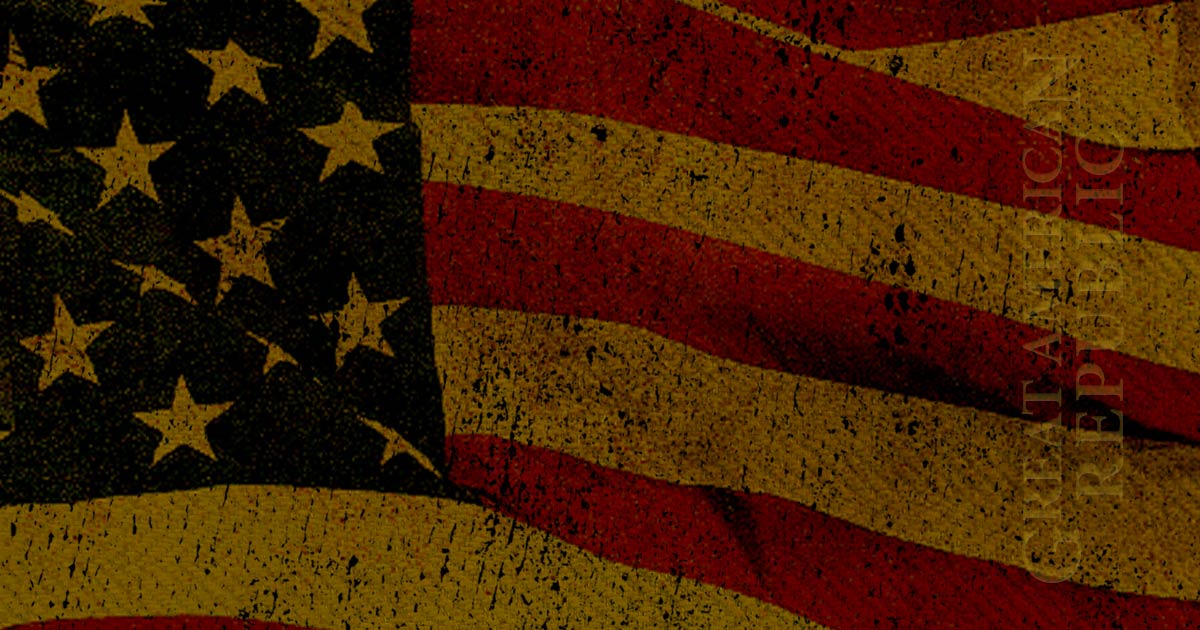 The stories about Hillary Clinton's incompetence in all things technical have turned out to be another Clinton smoke screen. Thanks to Judicial watch we do not have to wait until 2020 to see that Ms. Clinton was very aware of the security issues involved with her private email server. You will also see how many classified emails have been discovered so far. Read on.
As Written and Reported By and For Judicial Watch:
One of the myths perpetrated by Hillary Clinton and her lieutenants is that she was mostly helpless when it came to using email and that she knew nothing about keeping it secure. It has been repeated so often that it has been accepted as true, even though it defies common sense.
Trending: Former Federal Prosecutor Says 'Rosenstein Deeply Involved in Effort to Try to Remove Trump From Office' (Video)
Now there is even more evidence to debunk this myth.
take our poll - story continues below
Completing this poll grants you access to Great American Republic updates free of charge. You may opt out at anytime. You also agree to this site's Privacy Policy and Terms of Use.
This week we released 78 pages of new documents from the State Department containing emails that former Secretary of State Clinton sent and received over her unsecure, non-"state.gov" email system. Three of the email exchanges include classified information. The emails also reveal that Clinton had detailed knowledge about the security issues with her non-State Department email system.
On March 8, 2011, Clinton sent classified information regarding Bahrain to Justin Cooper, who reportedly had no security clearance, with instructions to show it to Bill Clinton. Cooper was the Bill Clinton aide who asked State Department IT specialist Bryan Pagliano to build a server for Mrs. Clinton in early 2009, as she started her new job as Secretary of State.
On August 24, 2010, Clinton emailed Cooper additional classified information to print, including the secretary's call sheet for Indian Finance Minister Pranab Mukherjee.
In a February 13, 2010, email exchange, Clinton passed along classified information to Cooper. It originally was sent to Cheryl Mills (Clinton's then-chief of staff) by U.S. Ambassador to Mexico Carlos Pascual. The classified information included a note from Mexican Foreign Secretary Patricia Espinosa to Clinton. In the email to Cooper, Clinton asks him to "look for Espinosa's note and respond."
The documents are part of the accelerated schedule of production ordered by U.S. District Court Judge James E. Boasberg, which requires the State Department to complete processing by September 28, 2018, the remaining documents of the 72,000 pages recovered by the FBI in its investigation into Clinton's illicit email server. These new classified and other emails appear to be among those that Clinton had attempted to delete or had otherwise failed to disclose.
Judge Boasberg's November 30, 2017, order came in our Freedom of Information Act (FOIA) lawsuit filed on May 6, 2015, (Judicial Watch v. U.S. Department of State (No. 1:15-cv-00687)) seeking:
All emails sent or received by former Secretary of State Hillary Rodham Clinton in her official capacity as Secretary of State, as well as all emails by other State Department employees to Secretary Clinton regarding her non-"state.gov" email address.
The newly released documents also reveal Hillary Clinton's knowledge of system vulnerabilities; Cooper giving computer……
KEEP READING THERE IS WAY MORE HERE:
Weekly Update: New Smoking Gun Clinton Emails! – Judicial Watch