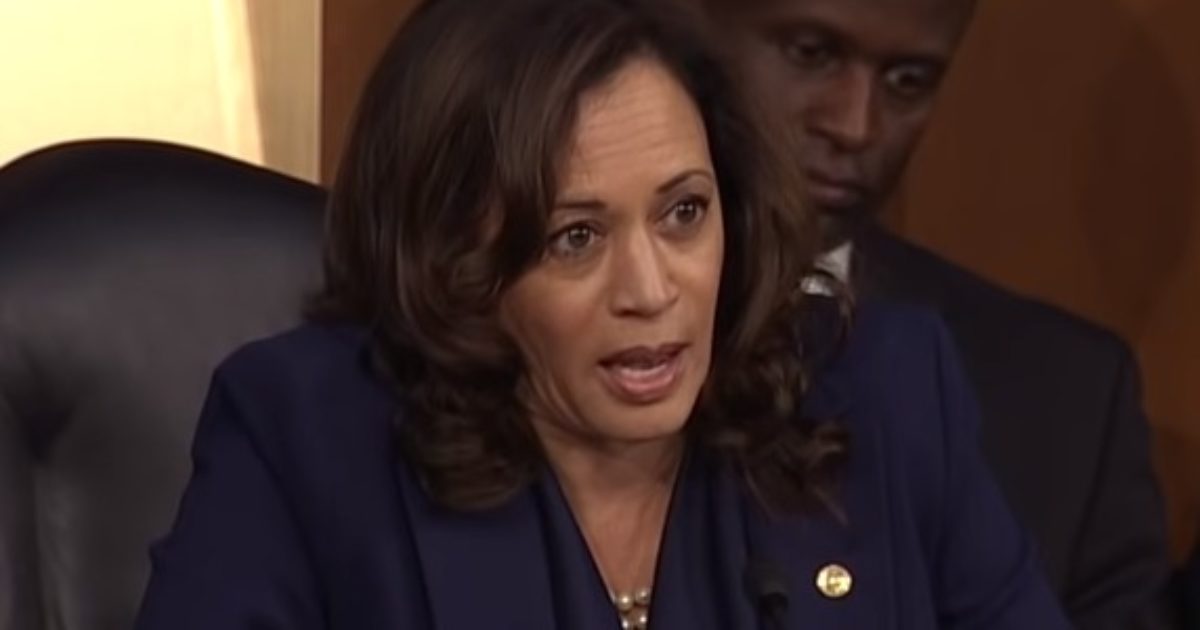 Kamala Harris and former LAPD police chief Charlie Beck seem to go way back in Los Angeles and California politics. So much so that Ms. Harris was receiving $50,000 in police protection at the expense of the Los Angeles taxpayers. Now that her elitist actions in receiving these perks has been exposed, it makes her attacks on Judge Brett Kavanaugh look pretty lame. Here are the details.
As Written and Reported By Monica Showalter for the American Thinker:
California's Sen. Kamala Harris, the leftist Democratic presidential wannabe who got herself in the news after piously posturing against Supreme Court nominee Judge Brett Kavanaugh, has now been caught with her hand in the till, traipsing around California with a Los Angeles Police Department bodyguard detail in tow, at a taxpayer-paid cost of nearly $50,000.
Trending: Former Federal Prosecutor Says 'Rosenstein Deeply Involved in Effort to Try to Remove Trump From Office' (Video)
NBC4 of Los Angeles has the details:
Armed, plain-clothes LAPD officers were dispatched to California cities outside of Los Angeles at least a dozen times to provide security for U.S. Sen. Kamala Harris at public events, media appearances, and a party.

LA taxpayers paid for airline tickets, hotel stays, car rentals, and meals, according to detailed expense reports obtained by NBC News.  The total cost of the trips, not including the officers' overtime, topped $28,000.
take our poll - story continues below
Completing this poll grants you access to Great American Republic updates free of charge. You may opt out at anytime. You also agree to this site's Privacy Policy and Terms of Use.
The $28K was just a starting point in the cost extravaganza – overtime and other expenses made the total close to $50K.  A new police chief found out about the unprecedented freebie from the people of Los Angeles and put a stop to it.  The mayor of Los Angeles, Eric Garcetti, says he never heard of it and laid the blame squarely on recently retired LAPD chief Charlie Beck.  One thing is certain: it's never been done before.  But this being Harris, it's not surprising it…..
KEEP READING THERE IS EVEN MORE AT THE LINK BELOW:
Kamala Harris's $50,000 LAPD guards not her first corruption rodeo