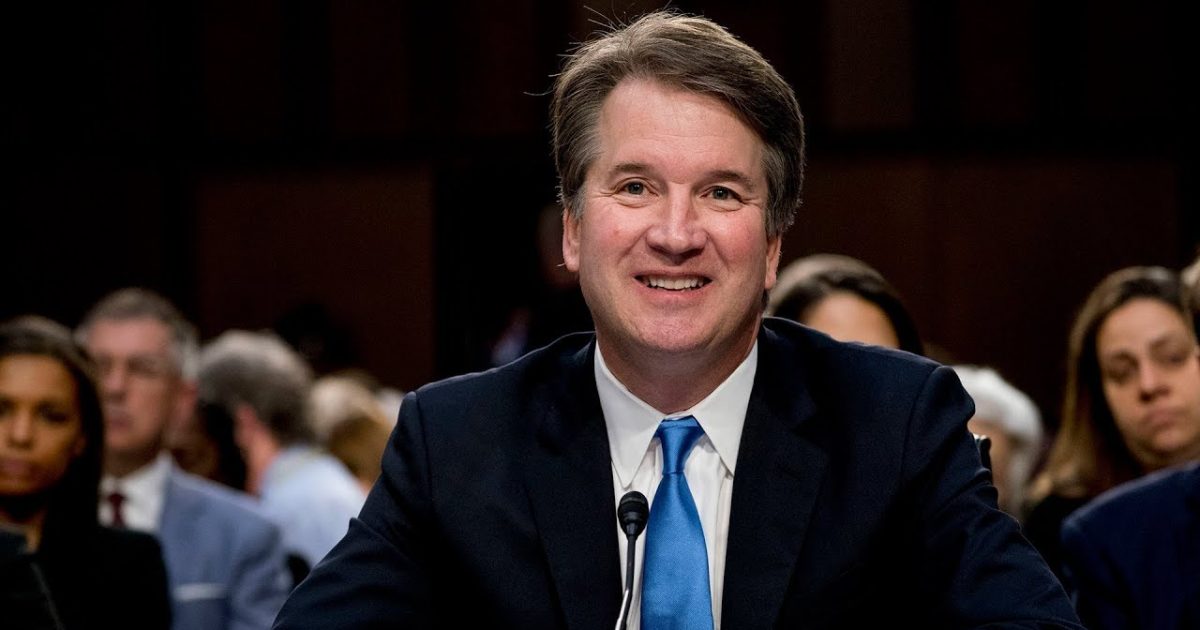 It will not be long before another conspiracy is unleashed against President Trump's Supreme Court nominee, Judge Brett Kavanaugh. The Democrats and their mainstream media minions have continuously seized upon the latest charges or accusations as the silver bullet that would take Kavanaugh out of the picture. Time and again their unsubstantiated charges have been exposed for what they are. The goal is the personal destruction of the nominee. Here are a couple of the latest failures from the Left.
As Written and Reported By Guy Benson for Townhall:
Democrats and their media allies are convinced that Brett Kavanaugh has committed perjury.  He lied about getting drunk, they exclaimed.  He did not.  He specifically testified that he did sometimes drink too much.  He lied about when he heard about the specific Ramirez allegation, they insisted.  He did not.  He lied about what the slang term "boofing" meant in is high school year book, they cried.  He did not:
10 years later at Georgetown Prep, students talked about boofing. One meaning was definitely farting.

Trending: New Info On DOJ Offical and Fusion GPS That Could Blow The Lid Off Russia Investigation [Video]

— Del Quentin Wilber (@DelWilber) September 27, 2018
take our poll - story continues below
Is Biden's Vaccine Mandate Unconstitutional?
Completing this poll grants you access to Great American Republic updates free of charge. You may opt out at anytime. You also agree to this site's Privacy Policy and Terms of Use.
That's Los Angeles Times reporter and Washington Post alumnus Del Quentin Wilber, who graduated from Georgetown Prep a decade after Kavanaugh.  Add his voice to the chorus of people arguing on social media, on both sides, about whether "boofing" referred to flatulence or a sexual act back in the day.  What a time to be alive.  But Lefties' favorite claim in this vein has been that the "Devil's Triangle," referenced in Kavanaugh's high school yearbook entry, was a sex act involving three people — not a drinking game, as he testified.  If he lied about the Devil's Triangle, he can't be trusted …..
WAIT! THERE'S MORE. KEEP READING THERE IS EVEN MORE AT THE LINK BELOW:
Another Conspiracy Bites the Dust: Kavanaugh Classmates Confirm 'Devil's Triangle' Was a Drinking Game