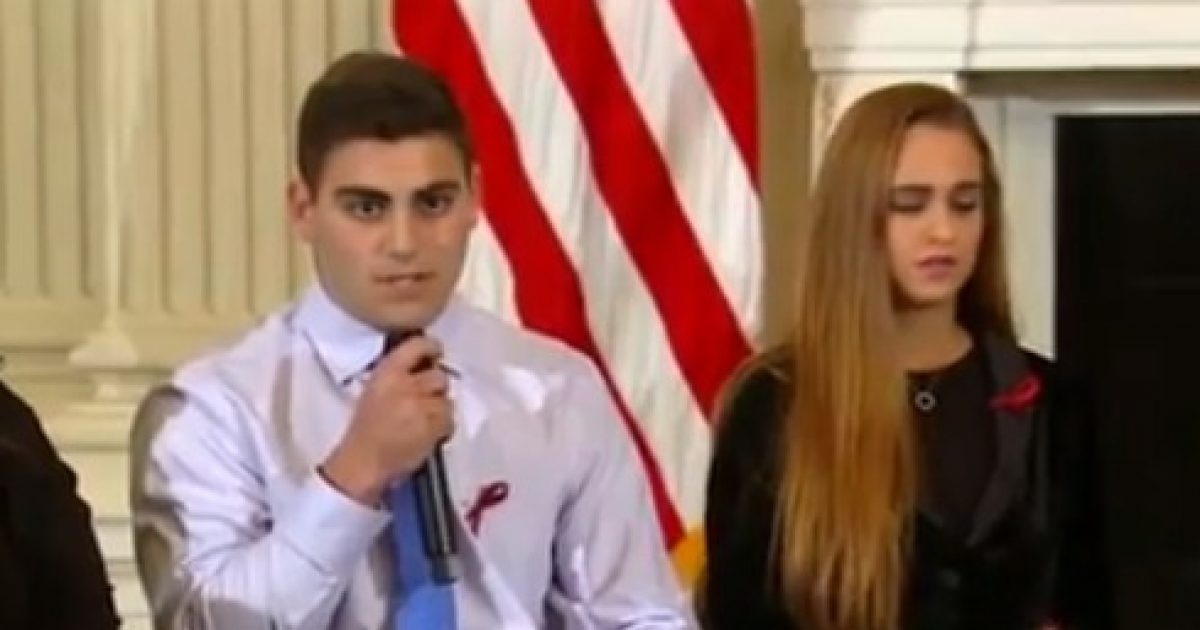 [VIDEO] After the mainstream media inundated their coverage of critics of President Trump it is surprising to find that a lot of school shooting survivors have nothing but praise for our President. That will not play well on the alt-left media channels as it does not support their narrative. You will not see this covered on CNN, MSNBC, ABC, CBS, or NBC. If they ignore the event, then it did not happen. However, there were some very well-spoken young adults that show a deep understanding of the issues that they faced. Please read on and watch.
As Written and Reported By Benny Johson for the Daily Caller:
Survivors and families affected by school shootings gathered at the White House Wednesday to speak with President Trump.
Trending: World Wide Web Founder Worried About the Growing Power Wielded by Google and Facebook
Trump gathered the families and students in the State Dining Room at the White House and listened as participants took turns on the microphone. Students at Stoneman Douglas High School have been at the forefront of the gun debate, with some criticizing Trump and Republicans for not doing enough to stop school shootings.
take our poll - story continues below
Should Congress Remove Biden from Office?
Completing this poll grants you access to Great American Republic updates free of charge. You may opt out at anytime. You also agree to this site's Privacy Policy and Terms of Use.
However, at the White House Wednesday, criticism was non-existent for the president.
One student, Jonathan, told Trump, "Thank you for everything. You've done a great job. I like the direction you're going in."
 Hello. I'm Jonathan. I go to Stoneman Douglas. I was actually in the second classroom that was shot at. In my mind, as a kid nothing that horrible should ever have to happen to you. You can't even think about it. It doesn't even seem real still. Everything seems fake. I can't even — I don't know what is going on. It's just crazy. Everything happening. It's just so tragic. Thank you for everything. You've done a great job. I like the direction you're going in. Thank you….
WATCH THE VIDEOS AND THERE IS WAY MORE HERE KEEP READING:
School Shooting Survivors Praise Trump | The Daily Caller