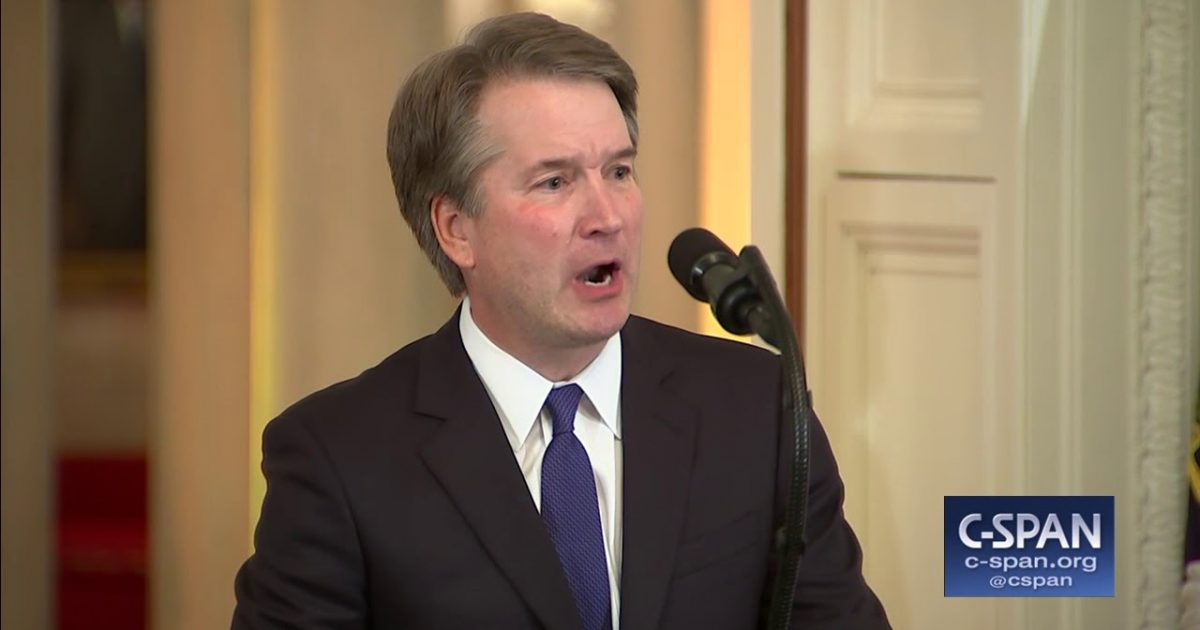 There are two key issues driving the Democratic Party and their opposition to the nomination of Judge Brett Kavanaugh to be a Justice to the Supreme Court. Their first issue is that he was nominated by President Donald Trump. Their Trump Derangement Syndrome does not allow then to make rational arguments against the nomination. The other issue is that Judge Kavanaugh is a strict constitutionalist. That means that he is not an activist judge who wants to legislate from the bench. Here is what they are trying to do to derail the nomination.
As Written and Reported by The Washington Examiner Staff:
The venerable Washington Post, the newspaper that brought down a Republican president and spawned at least two Hollywood movies, a paper backed by the resources of the wealthiest man in America, sicced three reporters (including a Pulitzer Prize-winning investigative reporter) and six researchers on Supreme Court nominee Brett Kavanaugh.
Trending: World Wide Web Founder Worried About the Growing Power Wielded by Google and Facebook
This fearsome team produced two exposes on the nominee revealing that — drum roll, please — Kavanaugh drinks Budweiser at his local pub and used a credit card to buy season tickets to his hometown baseball team.
take our poll - story continues below
Should Congress Remove Biden from Office?
Completing this poll grants you access to Great American Republic updates free of charge. You may opt out at anytime. You also agree to this site's Privacy Policy and Terms of Use.
When NARAL, the multimillion-dollar abortion lobby, trained its resources on the man, they came up with — another drum roll, if you please — a tweet mocking his name and calling him a frat boy.
Efforts to suggest his perfectly mainstream positions are extreme are ridiculous. They may shock reporters but will alarm neither the median voter nor legal scholars.
Most notably, Kavanaugh praisedthe late Justice William Rehnquist's dissent in Roe v. Wade, the notorious 1973 case that invented a sweeping constitutional right to abortion and invalidated state laws protecting the unborn. This was part of a "freewheeling judicial creation of unenumerated rights," as Kavanaugh put it, succinctly and aptly……..
KEEP READING THERE IS EVEN MORE AT THE LINK BELOW:
The Left's dismally weak case against Brett Kavanaugh