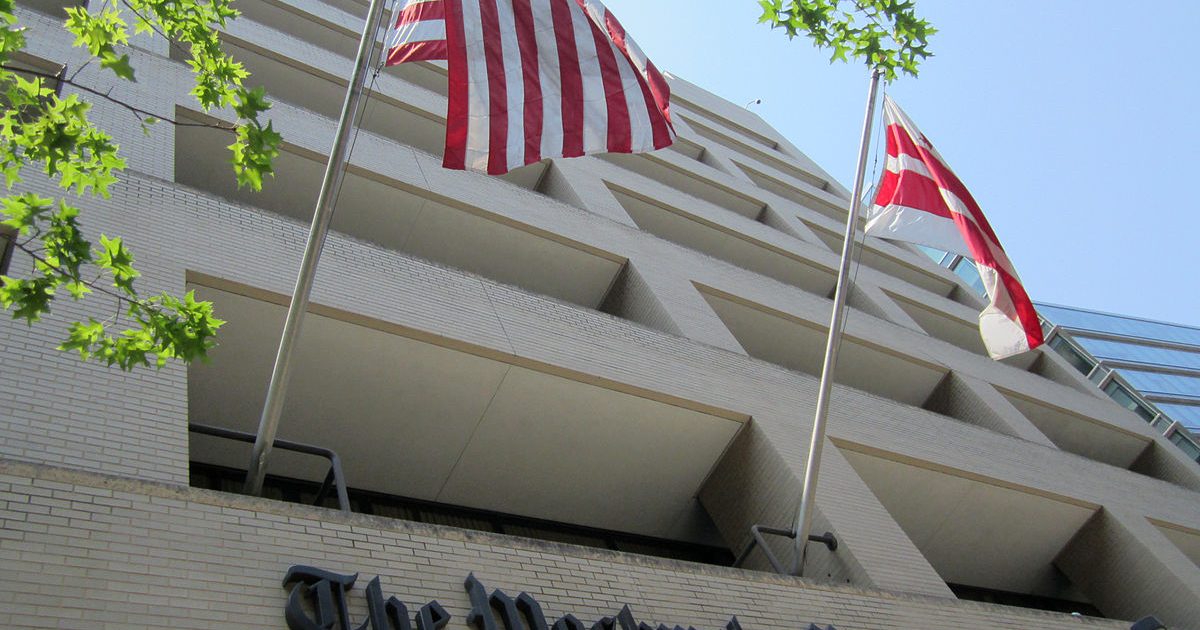 The Washington Post is facing a tremendous backlash for videos that it has posted. For a news organization to do this is totally reckless and tone deaf. Their actions play right into the psychosis of serial killers and their desire to be famous. Do you think that WaPo has gone over the line on this? 
As Written and Reported By Isa Cox for Flag and Cross:
This is beyond reckless.
For some insane reason, videos made by the highly disturbed Parkland school shooter were released by prosecutors, and now the Washington Post is facing backlash for posting and promoting the videos.
Ironically, WaPo, in their coverage of the videos, discussed the dangers of promoting the name and face of a school shooter. All while promoting the name and face of the shooter, and giving his demented rant about his plans for a school shooting a huge platform.
"In his boasts about becoming famous, the teen touched on something that has worried survivors of shootings and their relatives alike," read the article covering the videos. "Some have called for news organizations to limit their coverage of mass killers to take away the very infamy those attackers describe as a draw. Survivors of the Parkland attack made a similar argument Wednesday, pleading for attention to be paid to the victims rather than their attacker."
After posting the article to Twitter complete with the shooter's full name and an image of his face from the videos, The Daily Wire reports that WaPo was slammed by critics scolding the newspaper for essentially carrying out exactly what their article warned against.
"Take this down immediately! It's irresponsible!" wrote one user.
"This is beyond reckless," wrote another.
"Stop making him more famous," another warned.
"Same people complaining about gun control are the same ones making these psychos celebrities," observed one user. "Tell me how it's a gun issue though."
The Daily Wire notes that the policy of their website, announced by Editor-in-Chief Ben Shapiro following the Parkland shooting, has been to not publish the name or face of mass shooters and would-be mass shooters. "The reason, as Shapiro explained, and as the Parkland shooter's videos underscore, is that studies have found that mass shooters are often motivated by a desire to be famous."
They also cite 15-year-old Parkland survivor and Second Amendment activist, Kyle Kashuv, who recently penned an op-ed for their website explaining the empirical evidence behind the theory that promoting the names and images of mass shooters inspires more mass shootings.
Here is an excerpt from his article:
Empirical evidence supports the conclusion that publicizing the names of mass shooters promotes more mass murders. A 2016 paper presented to the American Psychological Association concludes that a "cross-cutting trait among many profiles of mass shooters is….
Trending: Top Democrat goes all in to get Kavanaugh and Trump
KEEP READING THERE IS WAY MORE HERE:
take our poll - story continues below
Should Congress Remove Biden from Office?
Completing this poll grants you access to Great American Republic updates free of charge. You may opt out at anytime. You also agree to this site's Privacy Policy and Terms of Use.
Washington Post Finds Themselves Facing Backlash After Posting Parkland Shooter's Video – Flag And Cross