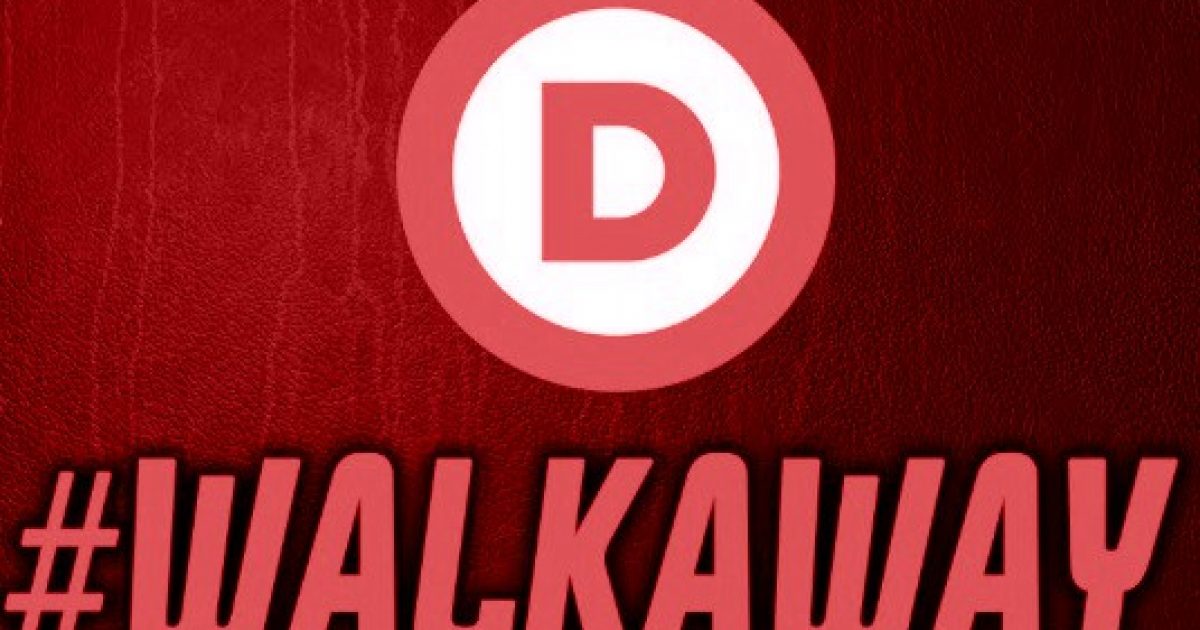 THere is a new movement underway and it calls itself the #WalkAway Campaign. The numbers that have joined this campaign in just a few weeks is phenomenal. More and more, the followers of the Democratic Party are finally realizing the real message coming from the far left. As the Dems drift farther and farther to the left, driven by their Trump Derangement Syndrom, you can expect these numbers to grow. 
As Written and Reported By Joy Overbeck for Townhall:
The #walkaway campaign is now over 100,000 strong in just a few weeks.  These are former liberals who have discovered, as its founder Brandon Straka says in his video, "the Democratic Party's greatest and most insidious lie:" That without them, you are nothing. As Straka puts it, "They will insist that you are a victim doomed to exist within a system that is rigged against you…that you are a victim of systematic oppression…that you are a victim of your circumstances, and no amount of hard work or motivational action will ever allow you to overcome your victimhood or the privilege of those around you." 
Trending: World Wide Web Founder Worried About the Growing Power Wielded by Google and Facebook
In rejecting the Greatest Lie, the members of #walkaway are rejecting the Democrats' only recruitment tool – victimization. Those walking away are rebels, an "awoke" army declaring their freedom as individuals, claiming their futures and their very lives. They're ringing an echo of the patriots of 1776. 
take our poll - story continues below
Should Congress Remove Biden from Office?
Completing this poll grants you access to Great American Republic updates free of charge. You may opt out at anytime. You also agree to this site's Privacy Policy and Terms of Use.
As Candace Owens of TurningPointUSA put it in her electrifying speech onstage at the Western Conservative Summit in Denver, they are fleeing the plantation of Democrat servitude. Most of all, they are awakening to the self-actualization and fierce can-do spirit that is at the very core of the American experiment.  
You can see it in the fired-up grit, and often in the tears of the hundreds who have posted their own videos on the site or written about their "walk away" moments. Most are first-timers at expressing themselves on video but each story vibrates with authenticity…..
KEEP READING THERE IS WAY MORE AT THE LINK BELOW:
How the #WalkAway Campaign is Drowning the Blue Wave Democrats – Joy Overbeck