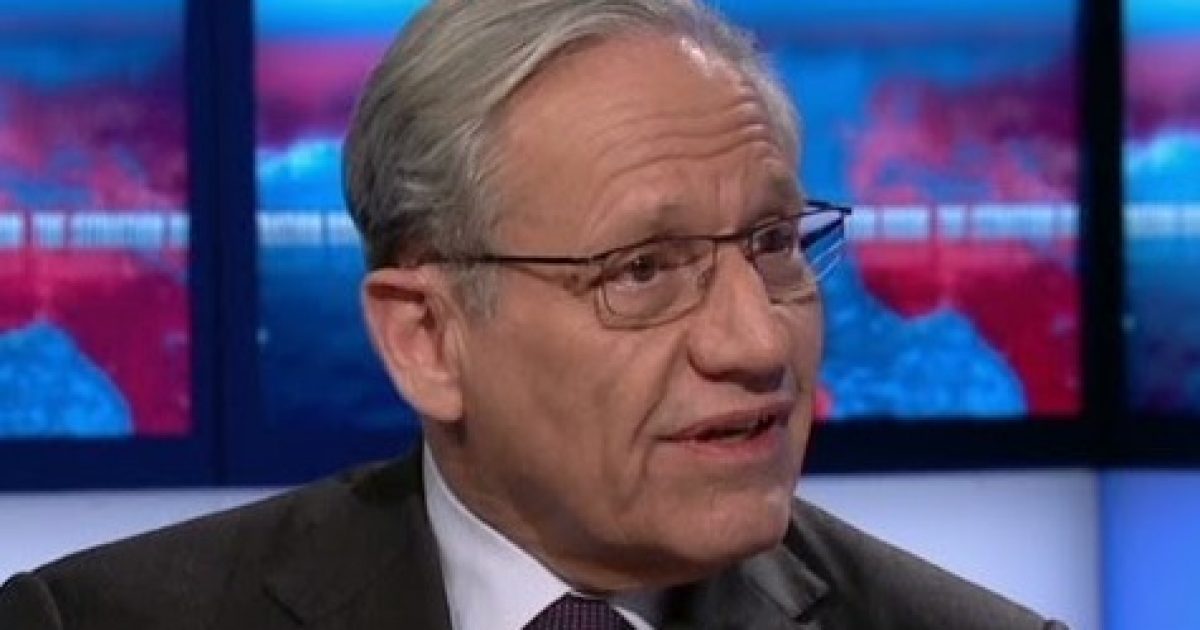 Do you want to know what the most shocking part of the Bob Woodward book Fear? That is the book with the supposed tell-all of the craziness that exists in the Trump White House. Like many stories about and against President Donald Trump, it relies on anonymous sources. The shocker is when you find out that the veracity of Woodward's reporting is being questioned by his peers and superiors. Here is what we know.
As Written and Reported By Peter Hasson for the Daily Caller:
Bob Woodward's new book "Fear" presents a scathing depiction of President Donald Trump's administration.
Woodward has a muddy history with a trail of allegations that he embellished the truth or otherwise misled his readers.
Media coverage of Woodward's book has been largely positive and ignores Woodward's controversial record.
Longtime journalist Bob Woodward's best-selling new book, "Fear," presents a scathing depiction of President Donald Trump and his ability to perform his duties as commander-in-chief.

Trending: The Liberals have a strategy to take over RED states

While senior Trump officials including Secretary of Defense James Mattis have denied quotations attributed to them in the book, media coverage of "Fear" has been largely positive, emphasizing the 75-year-old Woodward's experience and trustworthiness.

take our poll - story continues below

Is Biden's Vaccine Mandate Unconstitutional?

Completing this poll grants you access to Great American Republic updates free of charge. You may opt out at anytime. You also agree to this site's Privacy Policy and Terms of Use.

But that coverage has left out part of the story: repeated, credible charges — including from well-respected fellow journalists — that in previous books Woodward embellished the truth, made dubious bombshell claims or was otherwise misleading.

Woodward's former editor at the Washington Post, Ben Bradlee, though publicly complimentary of Woodward, privately doubted some of the more dramatic elements of Woodward and Carl Bernstein's Watergate-era bestseller, "All The President's Men"

Bradlee and Woodward's former assistant at the Post, Jeff Himmelman, revealed Bradlee's nagging doubts in a 2012 biography of the longtime editor.

Bradlee gave Himmelman full access to his files, which revealed that details about Woodward's relationship with infamous Watergate source "Deep Throat" gnawed at……
DON'T STOP! FINISH THIS STORY TO THE END!!!!!
Bob Woodward Has A Trail Of Accuracy Issues That Nobody Is Talking About | The Daily Caller