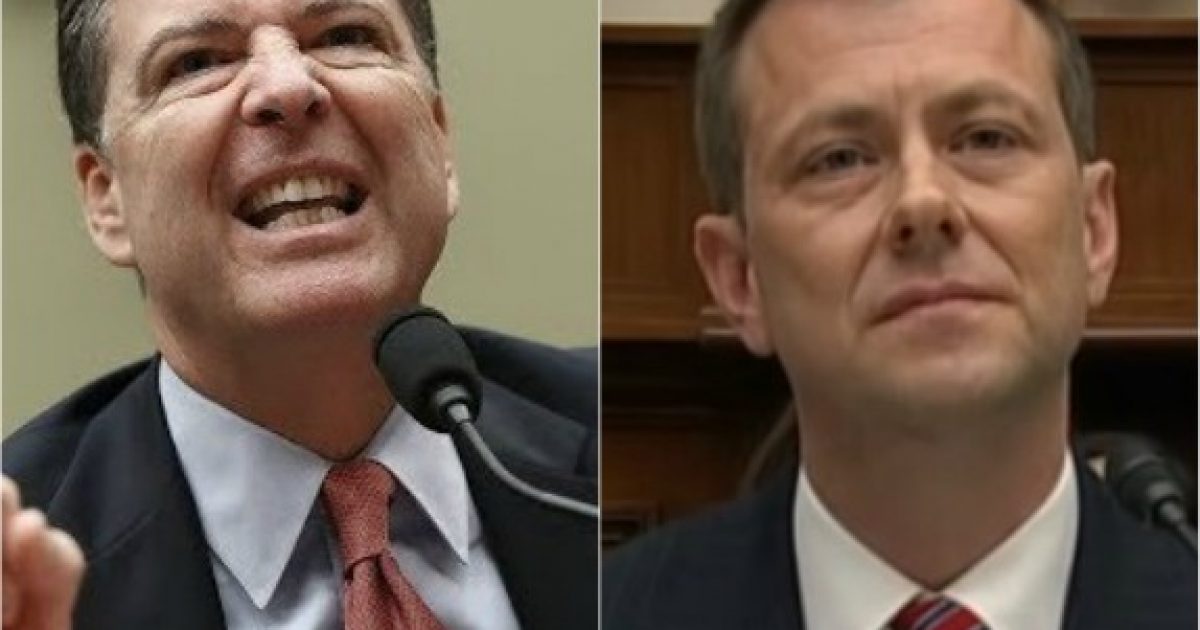 Shouldn't the evidence be clear at this point? The Deep State is seemingly real and they were at play against Donald Trump. Now, I can say that it just happened to be Trump (the clear and best choice for POTUS) but no matter who it was… had a conservative won the Presidency, the Deep State would be at play against them.
Luckily, we've got a President with thick skin!
As Written and Reported By Gregg Jarrett for Fox News:
In one of the more stunning revelations contained in the report compiled by the Justice Department's watchdog, former FBI Director James Comey claimed he doesn't remember the moment he decided – and put down in writing — that Hillary Clinton had committed crimes.   
We know that on or about May 2, 2016, Comey composed a statement summarizing Clinton's mishandling of classified documents, concluding that she was "grossly negligent." Those pivotal words have a distinct legal meaning, and are drawn directly from a federal statute, 18 U.S.C. 793(f), which makes it a felony to handle classified documents in a "grossly negligent" manner.
Trending: Why the New Strzok-Page Texts Should Scare You
Comey used the exact phrase not once, but twice.
take our poll - story continues below
Should Congress Remove Biden from Office?
Completing this poll grants you access to Great American Republic updates free of charge. You may opt out at anytime. You also agree to this site's Privacy Policy and Terms of Use.
Based on Comey's finding, Clinton should have faced a multiple-count criminal indictment, since the FBI discovered that she had stored 110 classified emails on her unauthorized, private computer server.  Other people had been prosecuted for similar conduct that jeopardized national security in violation of the law.  Yet, Comey – despite characterizing Clinton's actions with the clear language denoting violation of the law – saw to it that no charges were ever brought against Clinton.     
Under questioning, Comey admitted to the Inspector General Michael Horowitz that he authored the May 2 statement and penned every word of it himself. But then he offered the implausible claim that "he did not recall that his original draft used the term 'gross ….
THERE IS WAY MORE HERE KEEP READING AT THE LINK BELOW:
Gregg Jarrett: Comey and Strzok — Two key players in the scheme to clear Clinton and frame Trump | Fox News