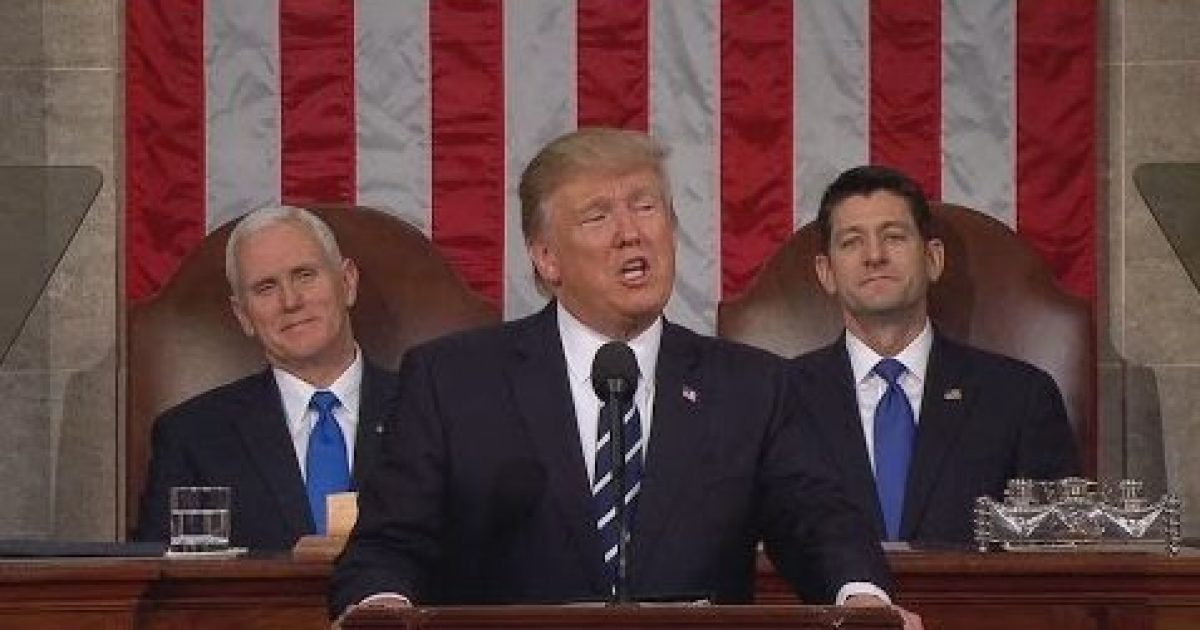 As you watched President Trump's "State of the Union" address mere days ago, you undoubtedly saw the top tier, elite, Democratic members of Congress sitting there, not standing or cheering for a single thing.
This, my friends, is par for the course when it comes to their kind.
Indeed, they did not stand for a survivor and escapee of North Korea, or for the parents of children that had been killed be MS-13 gang members, absolutely NOTHING. Then in a really weird twist, they brought a KENNEDY front and center to try and make their own talking points seem more valid.
Trending: Writer for the Daily Caller Comes Up With 4 Possible Candidates for the Anonymous NYT Op-Ed
Let's face it, a modern-day Kennedy is the epitome of everything they want you to believe they stand for. Then he foolishly says that his generation will tear down the wall… yeah… right.
take our poll - story continues below
Completing this poll grants you access to Great American Republic updates free of charge. You may opt out at anytime. You also agree to this site's Privacy Policy and Terms of Use.
It really leaves one wanting to know… Democrats, what DO you stand for?!

As Written and Reported By Amanda Prestigiacomo for the Daily Wire:
We all knew that if the Republican National Committee had any brains at all, they'd cut an ad of Democrats sitting and grimacing during last week's State of the Union address from President Donald Trump, a man Democrats loathe to their core.
Well, it's finally here, and it's spectacular.
On Monday, the RNC released a wonderfully troll-y ad called "Democrats: What do you stand for?" The ad shows mean-faced Democrats stubbornly sitting as President Trump speaks about American freedom, standing for the national anthem, the motto "In God We Trust," and record low minority unemployment, among other things.
This is not a good look.
The visual of Democrats super-glued to their seats at such times underscores the reality that the party is "motivated more by hatred of Donald Trump than the best interests of the American people," as noted by Daily Wire Editor-in-Chief Ben Shapiro……….
KEEP READING THERE IS EVEN MORE HERE:
WATCH: RNC TROLLS Democrats In New Ad: 'What Do You Stand For?' | Daily Wire