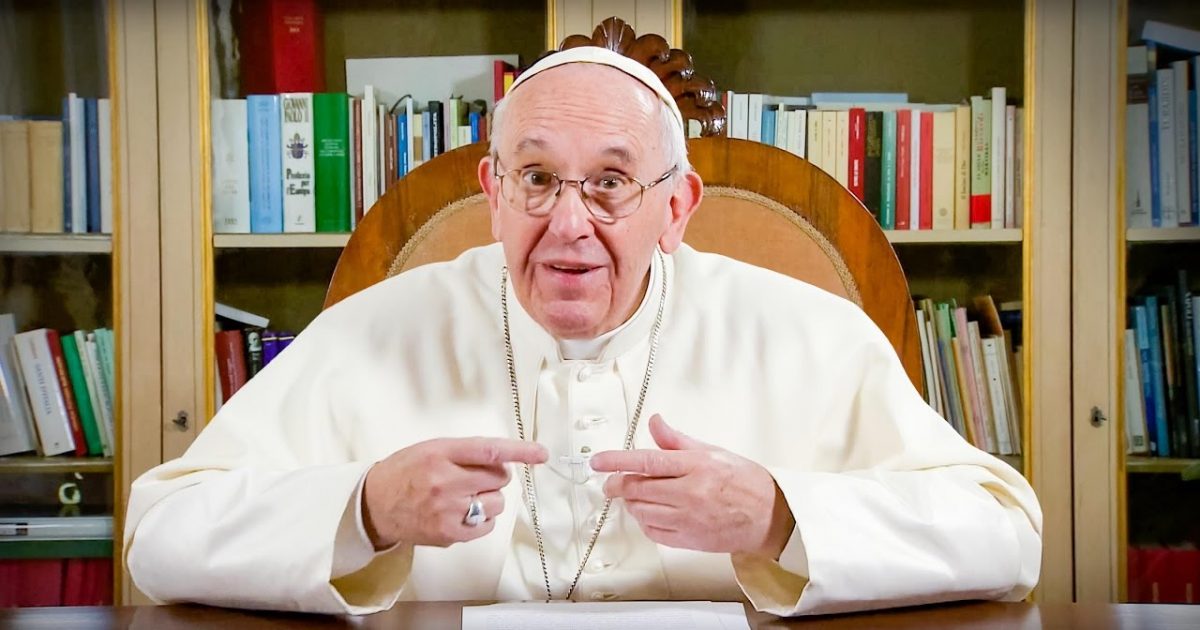 The Pope has decided that the young people of the world should not back down from their anti-gun stance. That means that Pope Francis is an advocate for taking guns from the hands of law-abiding citizens. His words to this youth movement are an encouragement for them to be persistent.
That is a strange stance for a Christian to take in today's world. The Christian religion is by far the world's most persecuted religion. That means that they will all be defenseless when they are attacked. That is how Hitler sent 6 million Jews to their death in Europe. It is how Mao eradicated millions in China. Maybe the Pope shouldn't meddle in politics. 
As Written and Reported By Robert King for the Washington Examiner:
Pope Francis called on young people to not have their voices silenced by older generations a day after marches across the globe called for greater gun control.
Francis did not mention the demonstrations while he spoke at Palm Sunday Mass at the Vatican, according to a report from Reuters. However, he did say that young people should not be silenced.
"There are many ways to silence young people and make them invisible," the Pope said, according to Reuters. "Many ways to anesthetize them, to make them keep quiet, ask nothing, question nothing. There are many ways to sedate them, to keep them from getting involved, to make their dreams flat and dreary, petty and plaintive. Dear young people, you have it in you to shout"
He added that it is "up to you not to keep quiet. Even if others keep quiet, if we older people and leaders, some corrupt, keep quiet, if the whole world keeps quiet and loses its joy, I ask you: Will you cry …..
Trending: CNN Panel Bashes Hillary Clinton?
THERE IS WAY MORE HERE KEEP READING:
take our poll - story continues below
Should Congress Remove Biden from Office?
Completing this poll grants you access to Great American Republic updates free of charge. You may opt out at anytime. You also agree to this site's Privacy Policy and Terms of Use.