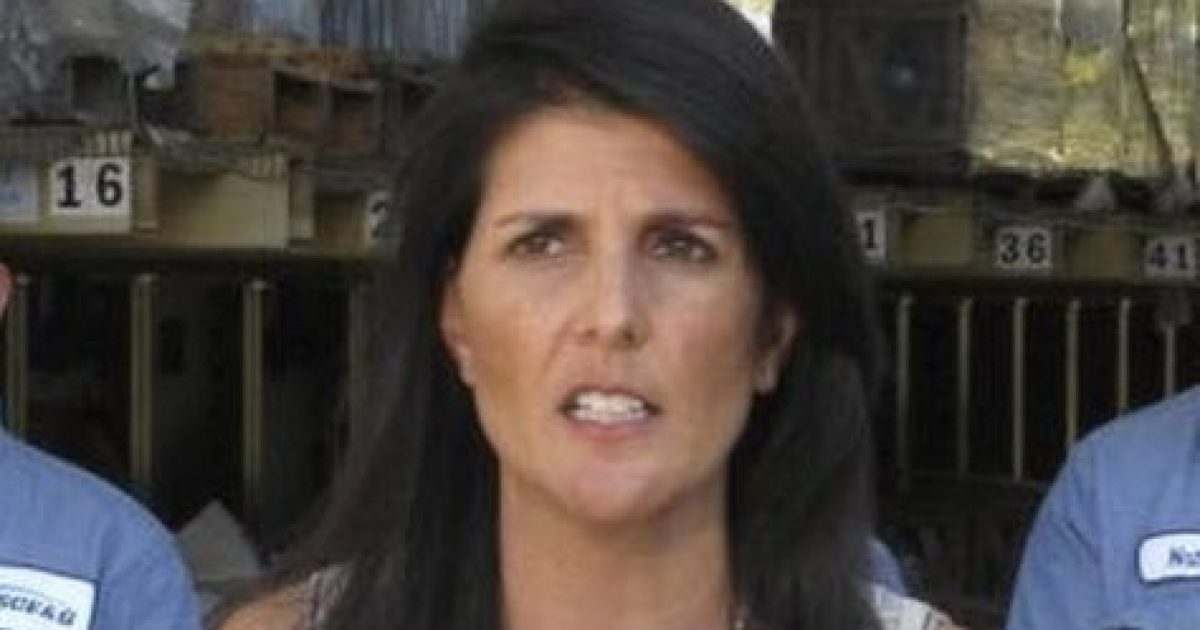 United States Ambassador to the United Nations, Nikki Haley, recently gave her notice that she would be resigning her position at the end of the year. Ambassador Haley has been serving in her position since April of 2017. This is not an unexpected resignation by Haley but has been in her planning for a while now.
As Written and Reported By Saagar Enjeti for the Daily Caller:
State Department spokeswoman Heather Nauert is currently at the top of President Donald Trump's list of potential nominees to replace outgoing U.S. Ambassador to the United Nations Nikki Haley, a source familiar with his thinking tells The Daily Caller.
take our poll - story continues below
Completing this poll grants you access to Great American Republic updates free of charge. You may opt out at anytime. You also agree to this site's Privacy Policy and Terms of Use.
Trending: Tech Giants are Strangling our Culture and Economy
Here is what she brings with her.
Nauert has served as spokeswoman for the State Department since April 2017 and assumed the official position of under-secretary for public diplomacy after the departure of former secretary Mike Pompeo. She previously served as a journalist for Fox News and has caught the president's attention with her public appearances.

Nauert was also seen as a top contender to replace White House press secretary Sarah Huckabee Sanders if she were to leave. The source cautioned TheDC that Trump's mind was not fully made up yet and that he still could pick another choice, although he has said he wants to choose a woman for the position. Nauert's leading candidacy was also reported by CNN.
It was no surprise for President Donald Trump. that explains why his choice to replace her is no knee-jerk nomination. State Department spokeswoman Heather Nauert is currently the top choice for the President. If the name is familiar to you, she was once a host on the FOX Network. She is way more than a talking head, however.
The president previously interviewed U.S. Ambassador to Canada Kelly Knight Craft, though a source familiar with Craft's thinking said she did not think her appointment….

THERE IS WAY MORE. KEEP READING AT THE LINK BELOW: