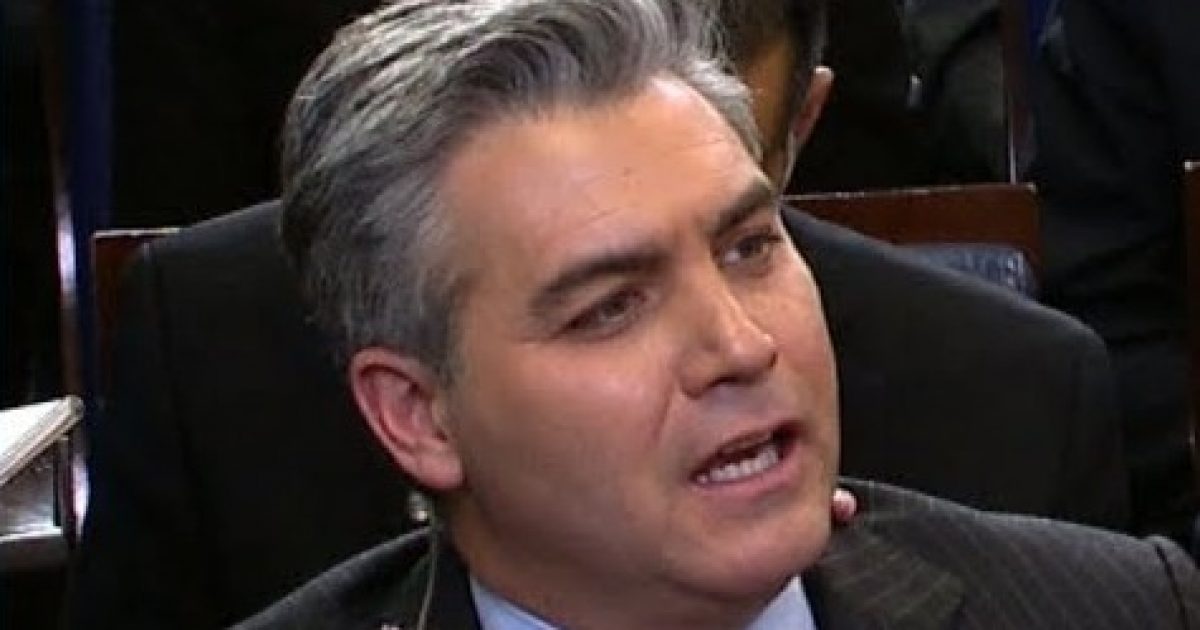 Dear news media: Cry me a river about your so-called 'feelings', when your guy tried to assassinate more than a dozen Republican lawmakers on a baseball field. CNN 'journalist' Jim Acosta has made the news all about him as he demands to have his way with the Trump administration. Now that he is reaping the derision that he has sown, he has become just another Teddy Bear hugging snowflake. Is Mr. Acosta in danger or does the danger really flow in the other direction?
As Written and Reported By Eddie Scarry for the Washington Examiner:
It's been nearly three years of the news media droning on and on about looming violence inspired by President Trump, and we still haven't seen any evidence of it.
Trending: BOOM! You can bet that Delta Airlines was not expecting this!
If we're going to spend President Trump's entire term in office hearing from the left-wing media that he's inciting violence against journalists, we should at least see some evidence that this has ever happened.
take our poll - story continues below
Completing this poll grants you access to Great American Republic updates free of charge. You may opt out at anytime. You also agree to this site's Privacy Policy and Terms of Use.
It hasn't. Instead, the one sole instance of any political violence worth national attention came from a Bernie Bro when he shot up a bunch of Republicans at their baseball practice.
Let us hear from CNN's Jim Acosta again, though, about how scared he is of Trump supporters while signing autographs for — Trump supporters!
Acosta posted a video Tuesday on Twitter of a crowd of Trump supporters at a rally in Tampa, Fla., shouting at him and the presumably others in the news media.
"Just a sample of the sad scene we faced at the Trump rally in Tampa," wrote a somber Acosta in his tweet. "I'm very worried that the hostility whipped up by Trump and some in conservative media will result in somebody getting hurt. We should not treat our fellow Americans this way. The press is not the…..
KEEP READING THERE IS EVEN MORE ON THIS STORY AT THE LINK BELOW:
The imaginary violence against the news media