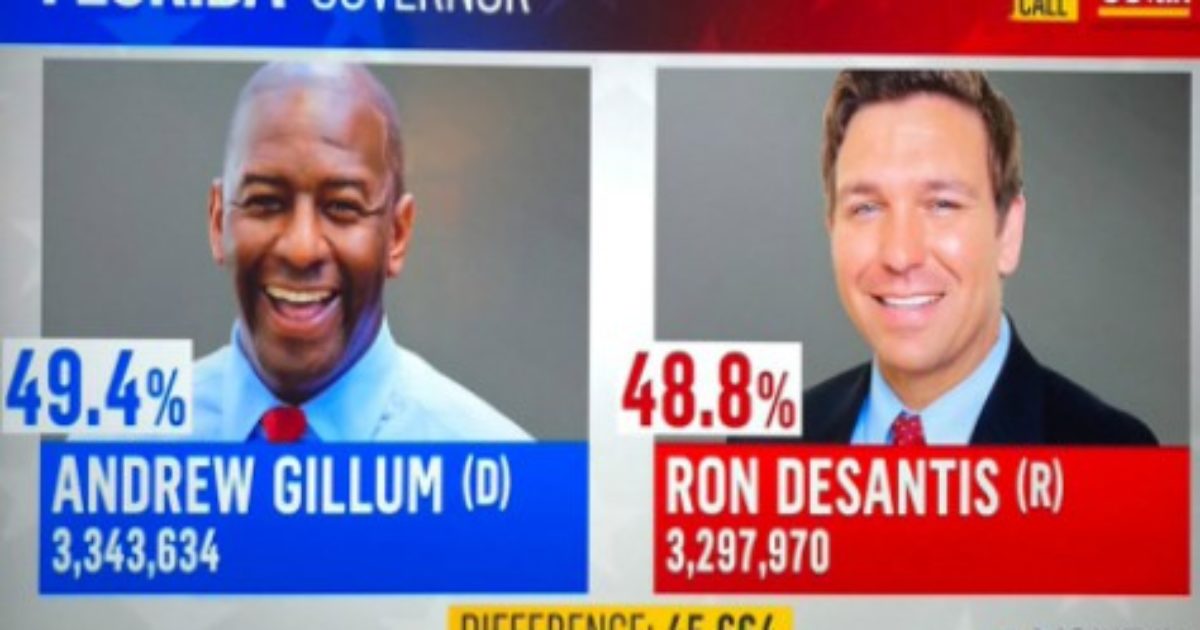 Andrew Gillum's loss in the Florida governorship seems to be extremely rough on all the talking heads at MSNBC. From the very start, Mr. Gillum was everything that MSNBC could have wished for in a candidate. Probably the most embarrassing blunder that the liberal network made was the graphic that they put up that had Fake Election Results showing Gillum in the lead. It was an impossible report because of the fact that voting was still in progress and no votes had yet been counted. It did show the mindset of those behind the scenes. Be sure and see the graphic in the article.
As Written and Reported By Thomas Lifson for the American Thinker:
The most hilarious coverage of the midterms was MSNBC's handling of  Andrew Gillum's losing campaign for Florida's governorship. The 90% of the media that hates Trump and his supporters really, really wanted Andrew Gillum to win: he's a radical leftist who is charismatic, articulate, and very left wing. Oh, and he is black, which means he has the potential to drive black turnout to Obama-like levels.

take our poll - story continues below

Completing this poll grants you access to Great American Republic updates free of charge. You may opt out at anytime. You also agree to this site's Privacy Policy and Terms of Use.

Trending: President Trump switches to post-election hyper-drive

MSNBC reported a Gillum victory before voting even started.  Erik Pederson and David Robb of Deadline.com noticed a bit of wishful thinking at the Peacock Network's cable propaganda outlet, MSNBC Monday night:
MSNBC screen grab via Deadline.com
"Quick clarification here," a rather embarrassed All In host Chris Hayes told viewers. "Just want to say, earlier this hour, uh, we showed a graphic of the Florida gubernatorial race. May have caught your eye because our system had inadvertently populated some test numbers. Obviously, we do not yet have any vote totals here, the night before the election. That was a misfire. Don't worry. I was pretty confused when I …….
BUT WAIT! THERE IS MORE. KEEP READING AT THE LINK BELOW:
MSNBC beclowned themselves handling Gillum's loss in Florida