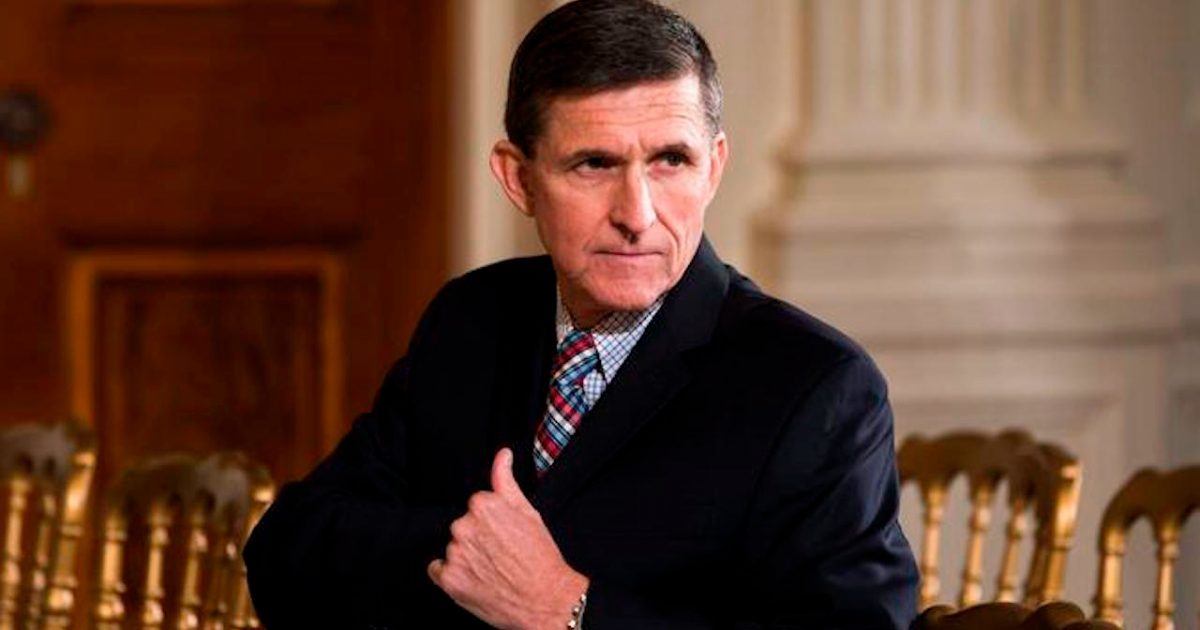 I'm sure it's something many of you want but the fact of the matter is, Flynn stood up in court and not only plead guilty but even explained why he was pleading guilty. Don't expect this to go away too soon.
Our best hope to get Flynn off the "hook" (so to speak) will be for Trump to give him a pardon. While that CAN happen, should it happen? What unforeseen effects could this have on the Trump administration?
Especially when you consider the fact that Flynn plead guilty to avoid the expense, and no doubt the anxiety, that would come with fighting this in court.
Trending: CNN Panel Bashes Hillary Clinton?
What McCarthy is basically saying is Flynn will not withdraw plea for two reasons:
take our poll - story continues below
Should Congress Remove Biden from Office?
Completing this poll grants you access to Great American Republic updates free of charge. You may opt out at anytime. You also agree to this site's Privacy Policy and Terms of Use.
1) It's a risk adverse approach to additional charges and legal fees that could result.
2) Trump is very likely to pardon him based on current credibility issues with FBI's handling of case.
As Written and Reported by Andrew C. McCarthy for the National Review:
The newly scheduled hearing is routine. Any reprieve will come from the White House, not the court.
Nothing aggravates a federal district judge more than being treated like a rubber stamp. That, more than anything else, explains why Judge Emmet Sullivan has ordered a hearing in Michael Flynn's case next Tuesday (July 10), and has made clear to the special counsel and the defense that Flynn must personally attend.
It is, I suspect, much ado about nothing. But there is a fair amount of intrigue and outrage attendant to Special Counsel Robert Mueller's prosecution of General Flynn, President Trump's original national-security adviser. He is awaiting (and awaiting, and awaiting) sentencing after pleading guilty late last year to one count of making false statements to FBI agents. Judge Sullivan, of the District of Columbia, is a notorious scourge against prosecutorial hardball. Consequently, whenever something unexplained happens in the case, Flynn's admirers stir, hoping the tea leaves mean his guilty plea is about to be vacated and Mueller is about to be disbarred……
KEEP READING THERE IS WAY MORE AT THE LINK BELOW:
Michael Flynn Case: Guilty Plea Not Going Away | National Review