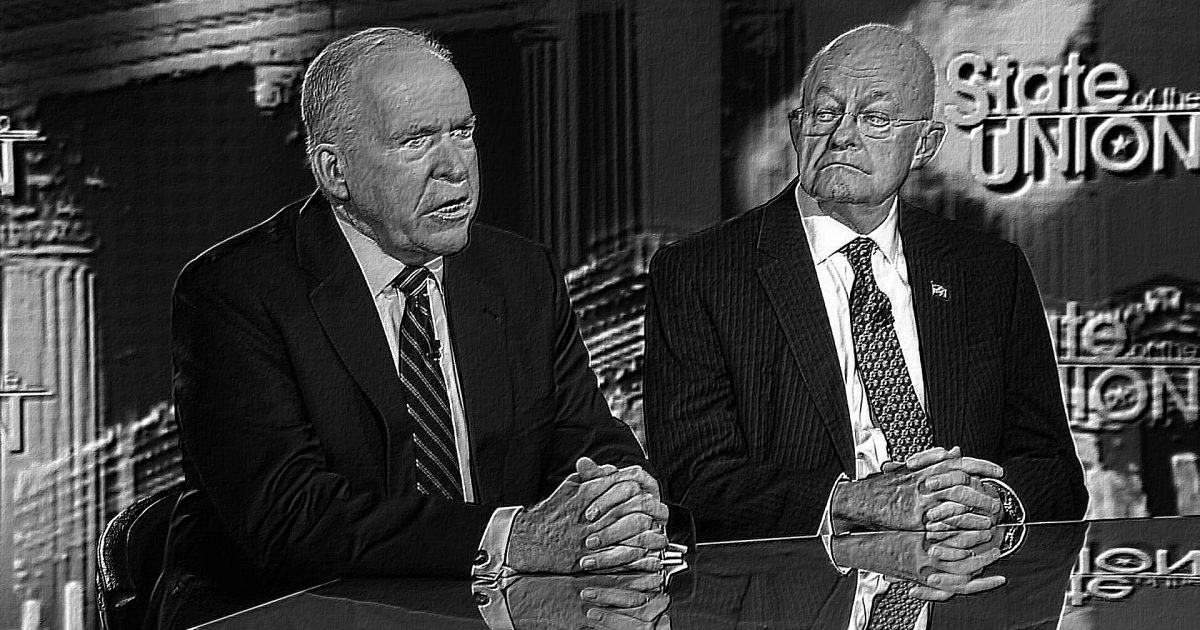 The Mainstream Media has fallen out of their collectives news desks and have landed on their heads. What else could explain such over the top hysteria about the President's press conference in Helsinki? 
"Rewrite the Constitution and have another president take over right now." – Mike Barnicle, MSNBS.
Now I believe this kind of insane blather benefits the nation, for what rational American would vote for Democrats who largely support this hysteria? Do you think that the media has lost it?
Trending: World Wide Web Founder Worried About the Growing Power Wielded by Google and Facebook
As Written and Reported by Dan Rainor for Fox News:
take our poll - story continues below
Should Congress Remove Biden from Office?
Completing this poll grants you access to Great American Republic updates free of charge. You may opt out at anytime. You also agree to this site's Privacy Policy and Terms of Use.
A raging epidemic of Trump Derangement Syndrome broke out among reporters covering the summit between President Trump and Russian President Vladimir Putin this week.
No reporters knew what actually transpired in the main event of the day – the private meeting between the two presidents. So journalists put themselves in the position of critics, grading President Trump's news conference performance.
The critics provided the most outlandish and hyperbolic reactions to Trump since election night 2016 – making the president sound like he was following in the footsteps of the despised Revolutionary War turncoat Benedict Arnold.
Yes, unbelievably, the newest charge against President Trump was treason.
Treason, by the way, is defined in the Merriam-Webster dictionary as: "the offense of attempting by overt acts to overthrow the government of the state to which the offender owes allegiance or to kill or personally injure the sovereign or the sovereign's family."
So President Trump was trying to overthrow the government he leads or trying to kill or injure himself or his family?
USA Today reported in a front-page story: "Every nation has an infamous traitor. … And now, after a news conference Monday in Finland, the term is being used in relations to the 45th president of the United States. Donald Trump, master of the political insult, finds himself on the receiving end……..
WAIT! THERE IS WAY MORE. KEEP READING THIS STORY AT THE LINK BELOW!
Mainstream media deliver most outlandish and hyperbolic reactions to Trump since election night | Fox News