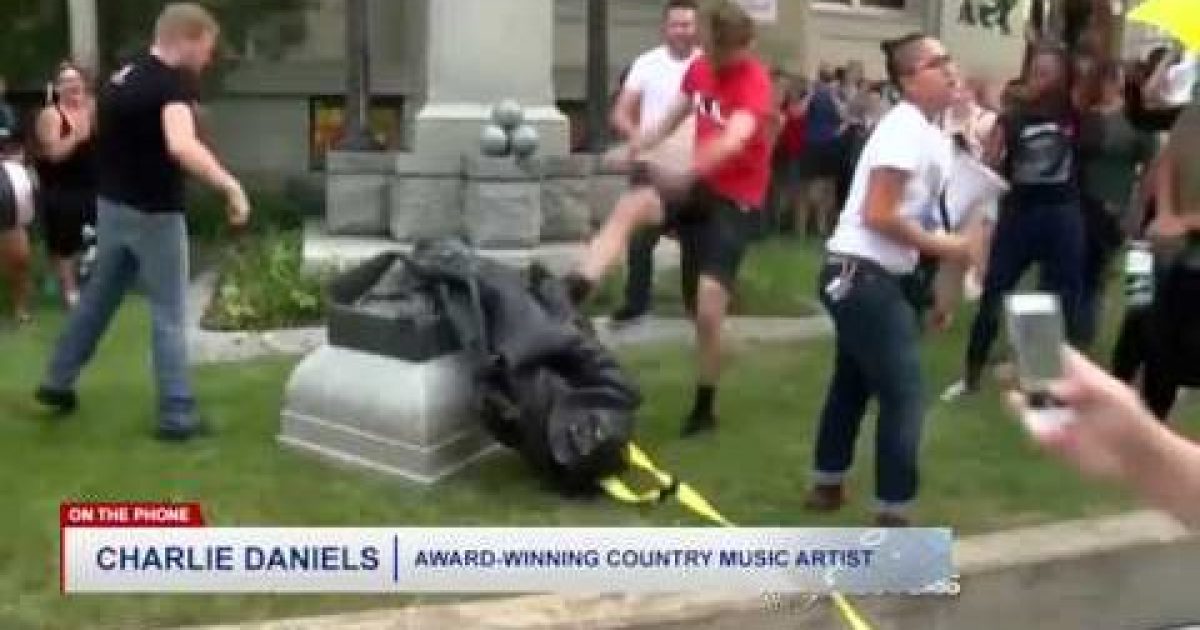 There is now a list that accounts for all the Confederate monuments that have been removed from the public square. The social justice warriors and the race-baiters continue in their quest to re-write history and eradicate any memory of the Confederacy. The only problem is that it did exist and is one of the reasons that our nation became the bastion of freedom for the world. Those that refuse to study history are doomed to repeat it.
As Written and Reported By Rick Hampson for USA Today:
A statue of Jefferson Davis was carted off in Memphis, Tennessee. Busts of Robert E. Lee and Stonewall Jackson were pulled from the Hall of Fame for Great Americans in the Bronx, New York. A memorial fountain was uprooted from a park in Helena, Montana, and a war monument outside an old courthouse was hauled down in Durham, North Carolina.

In the year since the violent Unite the Right rally in Charlottesville, Virginia, on Aug. 12, 2017, about 75 Confederate memorials have been renamed or removed from public places across the nation, according to a study by the Southern Poverty Law Center, a civil rights group.

That's in addition to another 40 or so that were erased in the year after a white supremacist opened fire on a Bible study group in Charleston, South Carolina, in 2015.

But today, the law center's list of public Confederate memorials – monuments, place names, symbols, holidays – is 237 entries longer, at 1,740, than in 2016.

That's because the same outrage that led to the removal of some memorials has led to the identification of others. Confederate sites, most of them established long ago, are being discovered faster than they're being removed.

The growing national inventory of Confederate tributes suggests that whatever direction the nation takes on two other issues that went viral in 2017 – sexual harassment and gun violence – there will be no reckoning soon for public Confederate symbols. There are just too many……..
Trending: The Liberals have a strategy to take over RED states
WATCH THE VIDEO AND SEE MORE ON THIS STORY AT THE LINK BELOW:
take our poll - story continues below
Is Biden's Vaccine Mandate Unconstitutional?
Completing this poll grants you access to Great American Republic updates free of charge. You may opt out at anytime. You also agree to this site's Privacy Policy and Terms of Use.
Charlottesville anniversary: Confederate memorials still cropping up