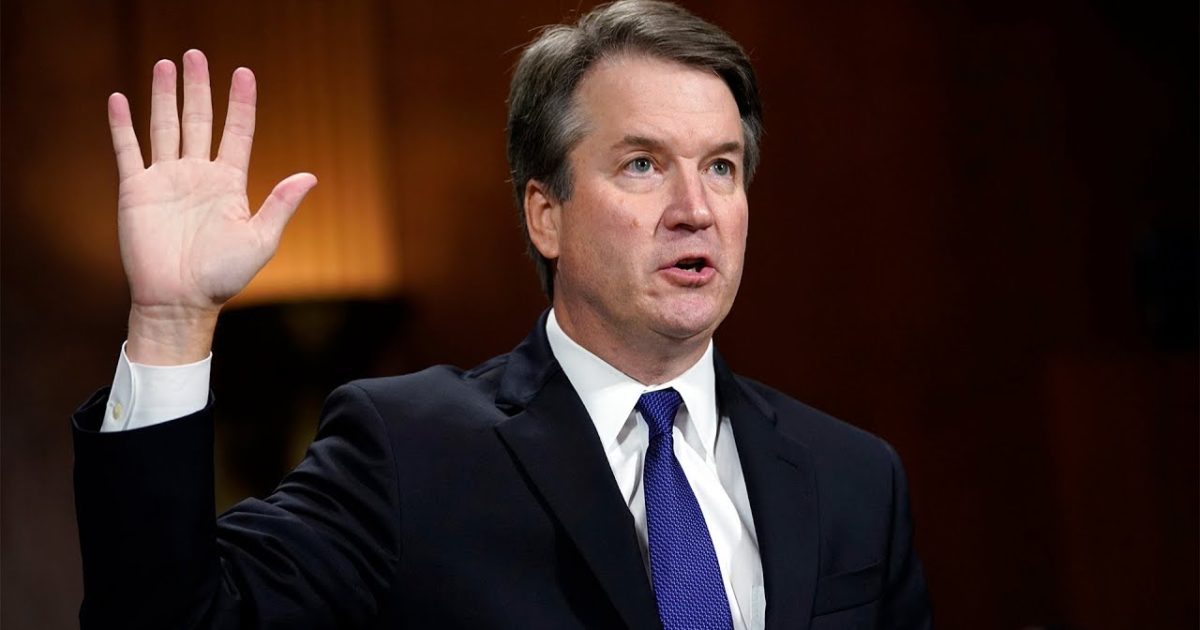 As the Senate moves inexorably toward the confirmation of Judge Brett Kavanaugh to the Supreme Court, the left signals its intent for all-out total war. The anti-Kavanaugh radicals have promised that there will be violence attending the confirmation. Democratic politicians have promised that they will move for impeachment of Judge Kavanaugh at every opportunity. Politics by intimidation seems to be what the Left intends to do. Read more below.
As Written and Reported By Steven Hayward for Powerline Blog:
If it wasn't already evident that even if Brett Kavanaugh is confirmed to the Supreme Court in a few days the left will carry on with a full-scale attack (including an impeachment investigation), then the email below from Harold Meyerson of The American Prospect sent out yesterday makes the matter explicit. I'll intersperse my comments in places:
Trending: Journalist connects the dots behind Deep State's 'Insurance policy on Trump' and it's CHILLING

The Back-Up Way of Defeating Kavanaugh. Assume the worst: Let's posit that within a week, despite the evidence of his abuses when young, his temperament when middle-aged, and his unyieldingly troglodytic beliefs at all times, Brett Kavanaugh is confirmed as a Supreme Court justice. That, of course, would create the first hard-right majority on the Court since 1937—a majority dead-set against modernity, equal rights for women and minorities, and any rights at all for workers. What to do then?
take our poll - story continues below
Is Biden's Vaccine Mandate Unconstitutional?
Completing this poll grants you access to Great American Republic updates free of charge. You may opt out at anytime. You also agree to this site's Privacy Policy and Terms of Use.
Comment: Actually, in 1937 was when a slightly conservative (but very inconsistent) majority on the Supreme Court ended, according to legend (subsequently controverted by historians) buckling to pressure from FDR. But as for "against modernity, equal rights for women," would that include those earlier "conservative" decisions like Adkins v. Childrens Hospitalthat struck down legislation that was discriminatory against women in the workplace? It is always amusing to see leftists tapdance around the actual facts and reasoning in cases that they've never actually read. I could go on, but let's continue:
There would still remain one perfectly legal and valid exit ramp from this lowdown circle of hell. In the increasingly likely event that the Democrats take the House this ……
WAIT! THERE IS WAY MORE. KEEP READING AT THE LINK BELOW:
The Left Declares Total War | Power Line