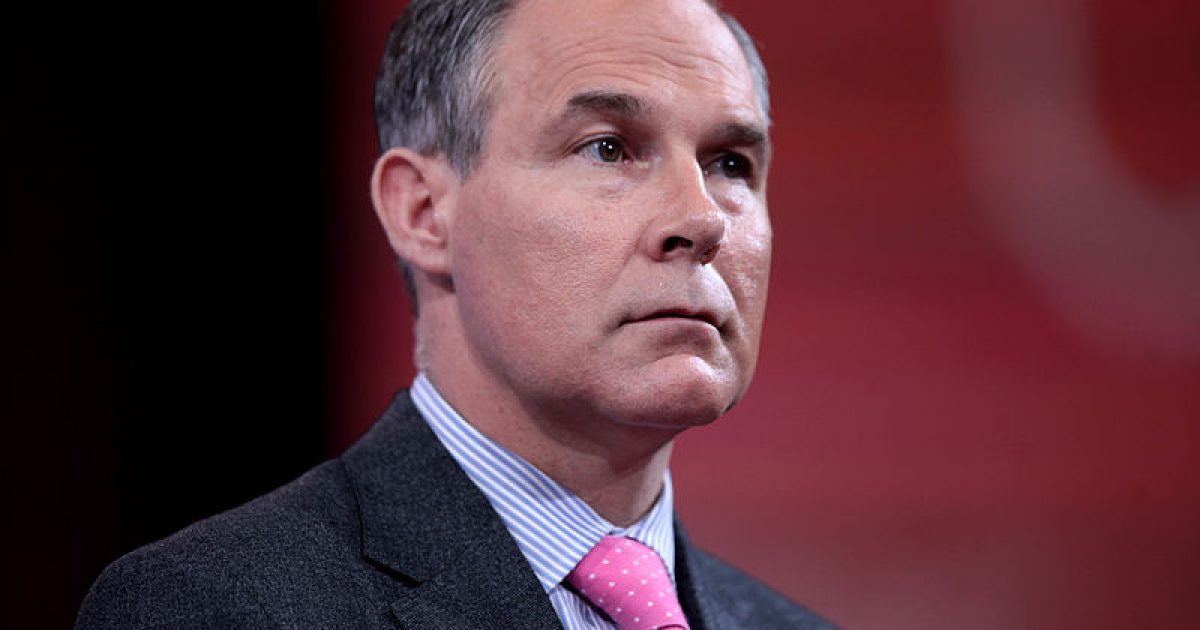 President Donald Trump's head of the EPA, Scott Pruitt did not and does not have a housing problem. If you believe the alt-left liberal media, there was something wrong with Pruitt's arrangements while he was going through the nominating process. Look at what the media stoops to in an effort to get another Trump staffer.
As Written and Reported By Karen Townsend for Hot Air:
Those sleuths at the Washington Post (among other outlets) have been hard at work, sniffing out corruption and wrongdoing inside the Trump administration. What are they on the trail of this time? Election rigging? Bribery? Something new with the Russians? Nope. The WaPo is raising a considerable fuss over EPA chief Scott Pruitt's "unusual housing arrangement" during his first months in Washington after joining Trump's cabinet.
So what's unusual about it? Apparently, while looking for a long term lease arrangement, Pruitt rented a room from friends of his who failed to charge him enough money. And no… I'm not even kidding. (WaPo)
Scott Pruitt's unusual housing arrangement during much of last year — when he paid a lobbyist a modest sum each night for staying in a Capitol Hill condo she co-owned — has generated a new round of scrutiny about the financial decisions of the Environmental Protection Agency administrator.

Pruitt paid $50 for each night that he physically stayed in the condo, which sits a stone's throw from the Capitol and is co-owned by health-care lobbyist Vicki Hart. According to individuals familiar with the arrangement, who spoke on the condition of anonymity to talk frankly, Pruitt initially approached her husband, lawyer J. Steven Hart, about staying there during his confirmation process in 2017 and then extended the terms of the arrangement through last July.

Collectively, according to EPA officials, Pruitt paid $6,100 to stay in the condo for roughly six months. Details of the arrangement initially were reported by ABC News and Bloomberg…..
KEEP READING THERE IS WAY MORE HERE:
Trending: World Wide Web Founder Worried About the Growing Power Wielded by Google and Facebook
Scott Pruitt's "housing problem"
take our poll - story continues below
Should Congress Remove Biden from Office?
Completing this poll grants you access to Great American Republic updates free of charge. You may opt out at anytime. You also agree to this site's Privacy Policy and Terms of Use.