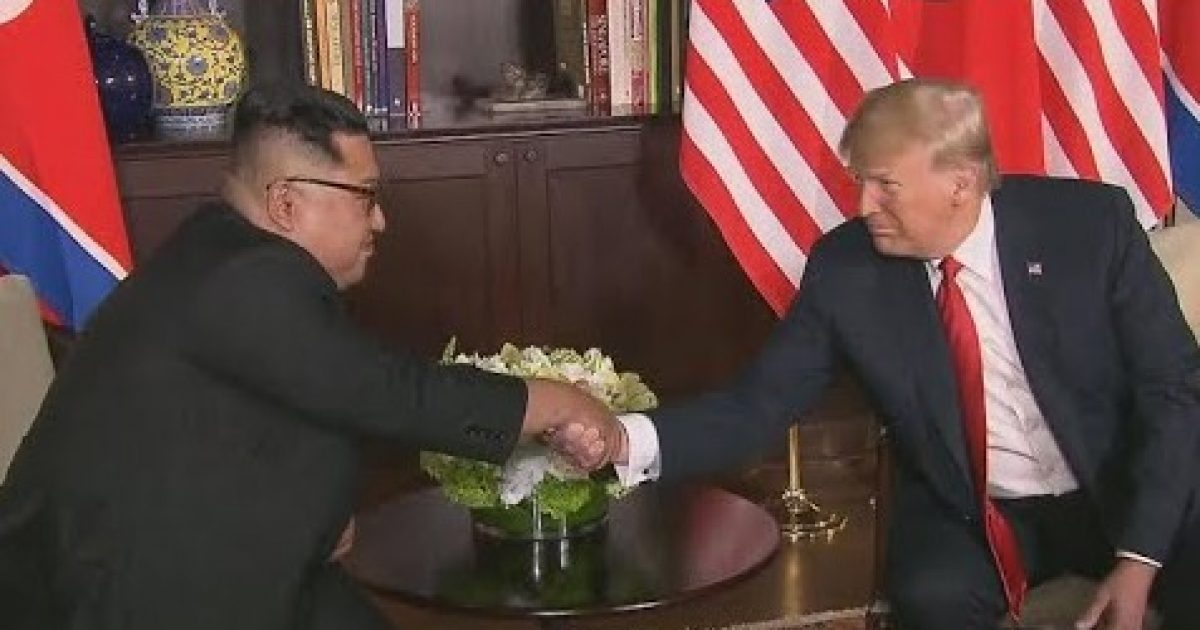 As President Donald trump deals with the North Korea issue, the Democrats and their media minions are obsessed with having this effort fail. It is more than just the Trump Derrangement at play here. The Left is totally committed to having Donald Trump fail at anything that they will sacrifice National Interest and National Security. As they squirm, the Obama legacy unravels.
As Written and Reported By Justin Haskins for The Blaze:
There are plenty of reasons to be concerned about President Donald Trump's recent meeting with North Korean dictator Kim Jong Un in Singapore, but none of them explain why liberals in Congress and the mainstream media have been so critical of Trump's efforts to denuclearize one of the world's most dangerous regimes.
Countless left-wing pundits have accused Trump of getting too cozy with Kim and providing his regime with propaganda that might help Kim stay in power. The New York Times editorial board said Trump "gushed" over North Korea. Rolling Stone wrotet hat "Trump played right into Kim's hands" and that Trump "got played by a ruthless dictator." Late-night comedians Seth Myers and Stephen Colbert spent much of their monologues mocking the June summit.
Reasonable people can disagree about whether Trump's flowery language of the brutal Kim was prudent, or whether Trump should have spent time in his first meeting with Kim discussing North Korea's abysmal human rights record.
But why didn't liberals get equally outraged when President Barack Obama cut egregious deals with the murderous and radical regime in Iran? Where was Rolling Stone when Obama provided great economic relief to Cuba and its disturbing leaders? What about the billions upon billions of dollars in debt the United States accumulated during the Obama administration to help pay for Democrats' massive bailouts and spending sprees……
KEEP READING AT THE LINK BELOW FOR THE REST OF THE STORY:
Trending: CNN Panel Bashes Hillary Clinton?
Commentary: Why the left wants America to fail in North Korea — and everywhere else, too | TheBlaze
take our poll - story continues below
Should Congress Remove Biden from Office?
Completing this poll grants you access to Great American Republic updates free of charge. You may opt out at anytime. You also agree to this site's Privacy Policy and Terms of Use.