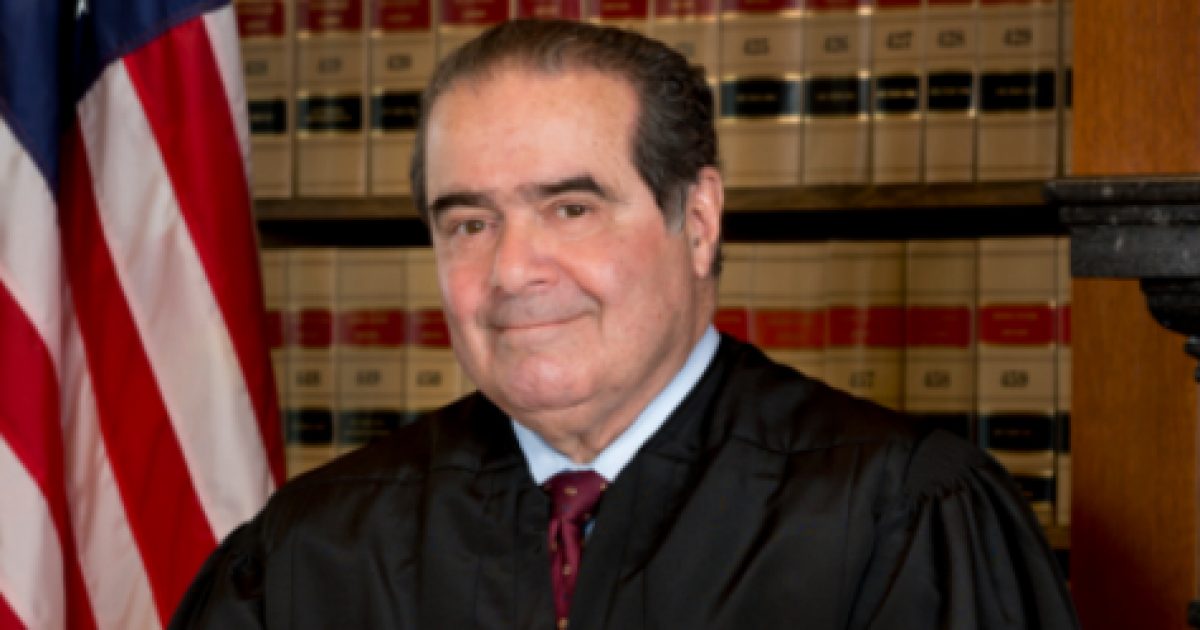 In a new book by his friend, Bryan Garner,  the late Supreme Court Justice Antonin Scalia is revealed to have been a fan of candidate Donald Trump. The same things that caught the attention of millions of Trump voters, worked just as well for Justice Scalia. The Justice like the fact that he was rash and unfiltered. The term used was that Trump was not airbrushed to perfection like so many politicians. Interesting short read.
As Written and Reported By Lauretta Brown for Townhall:
The late Supreme Court justice Antonin Scalia was a fan of President Trump's 2016 presidential campaign, Bryan Garner a friend and now biographer of Scalia told The Wall Street Journal Monday.
Trending: Lil' Marco Rushes to Defend Top Democrat Over Texts To Russian Oligarch's Lobbyist
Garner, a long-time literary collaborator with Scalia and friend, said that the late justice "thought it was most refreshing to have a candidate who was pretty much unfiltered and utterly frank."
take our poll - story continues below
Completing this poll grants you access to Great American Republic updates free of charge. You may opt out at anytime. You also agree to this site's Privacy Policy and Terms of Use.
He had spent two weeks in 2016 traveling with Justice Scalia through several Asian countries just a week before his death.
Garner added that while Scalia liked Wisconsin Gov. Scott Walker, "he was fascinated by the fact that Trump was so outspoken in an unfiltered way, and therefore we were seeing something a little more genuine than a candidate whose every utterance is airbrushed."
Garner did go on to specify that Scalia's approval of Trump's campaign were during the "early days in the campaign," and "shouldn't be looked at through the lens of everything that's happened since." He declined to speculate on how the late justice would have viewed other aspects of the Trump presidency.
His decade-long friendship with Scalia is captured in Garner's book "Nino and Me," which comes out Tuesday.
Garner is a legal dictionary editor who collaborated with Scalia to produce a book on legal persuasion, "Making Your Case," and a book on statutory construction, "Reading …….
KEEP READING THERE IS EVEN MORE HERE:
Justice Scalia Found Trump 'Fascinating' and 'Refreshing' – Lauretta Brown