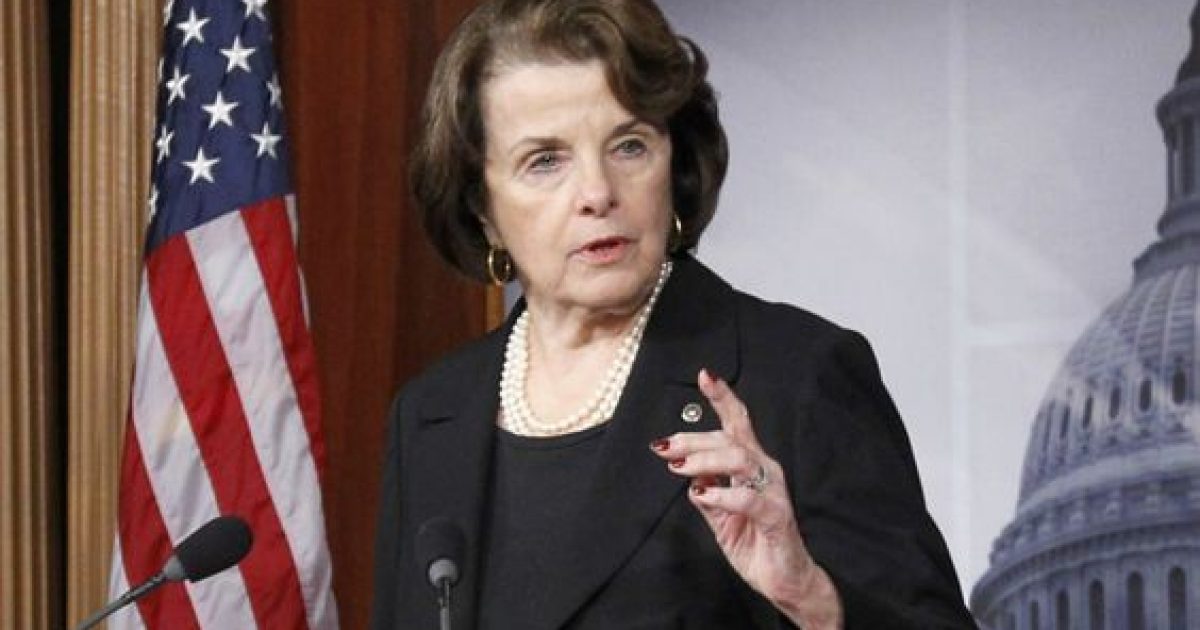 The thought has been batted around lately that California Democratic Senator Dianne Feinstein is not liberal enough for the Alt-Left crowd in her home State. Senator Feinstein is running for her fifth term as United States Senator and currently has a double-digit lead. But there has been a big shift in the numbers and her opponent, Kevin de Léon made big gains during the Judge Kavanaugh debacle that she is the author of. Here is what she is facing now.
As Written and Reported By Ed Morrissey for Hot Air:
Has the Brett Kavanaugh debacle impacted Dianne Feinstein's polling in California's Senate race? Something appears to have dented her standing, but as Politico notes, challenger Kevin de Léon still has a long way to go to catch up:
Trending: If Hillary Doesn't Want President Trump's Attention Maybe She Should Stop Doing Stuff Like This

Sen. Dianne Feinstein (D-Calif.) has seen her advantage in her race against state Sen. Kevin de León chopped in half since July. But she still maintains a commanding, double-digit lead in her bid for a fifth full term, despite being the recent target of bipartisan criticism regarding her handling of sexual assault allegations against Judge Brett Kavanaugh.

take our poll - story continues below

Completing this poll grants you access to Great American Republic updates free of charge. You may opt out at anytime. You also agree to this site's Privacy Policy and Terms of Use.

That's according to a new poll released Wednesday night by the Public Policy Institute of California, which tracked the high-profile race between Feinstein, 85, and de León, 50, the progressive Democrat who authored California's controversial "sanctuary state" bill. The survey showed Feinstein leading de León by 11 points among likely voters — 40 percent to 29 percent — with 8 percent still undecided.

While still robust, that margin over de León, who won the endorsement of the California Democratic Party's executive board earlier this year, has shrunk markedly since July, when Feinstein led by a whopping 22 points — 46 to 24 percent.
That's not a large shift, when viewed from the perspective of each candidate's movement. Feinstein lost six points, while de Léon picked….
KEEP READING. THERE IS EVEN MORE AT THE LINK BELOW:
Feinstein losing ground in CA Senate race?