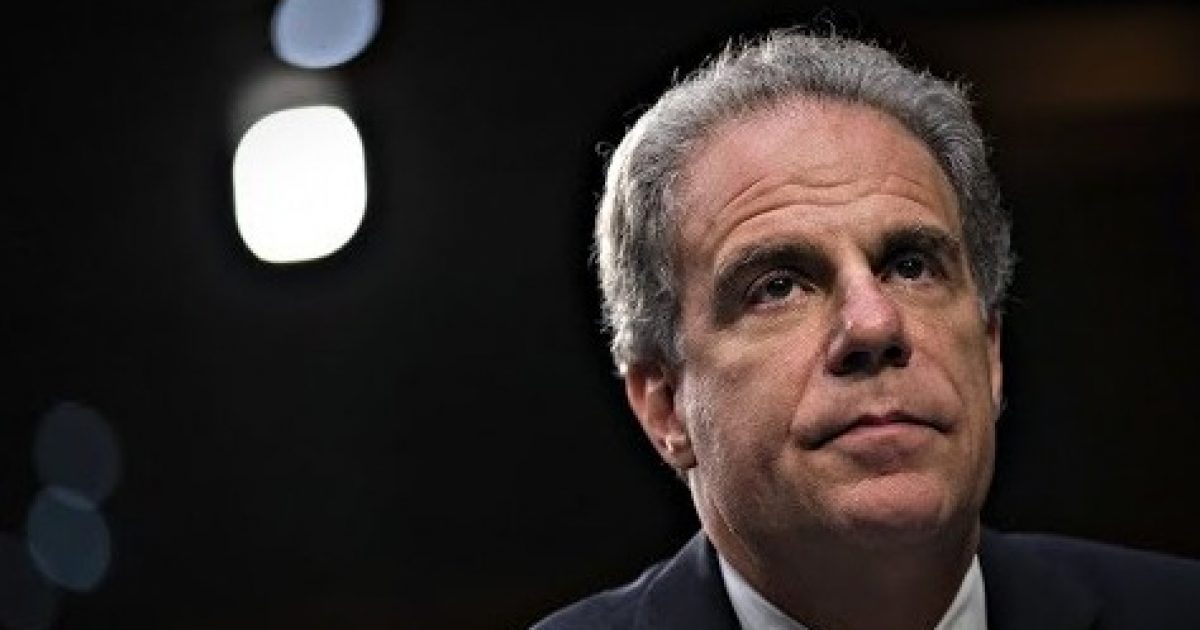 Inspector General Michael Horowitz has left us with a report on Hillary Clinton and her email server that cannot find a biased action in the whole of the FBI. This is in spite of what has been revealed in texts from various agents within the FBI that were assigned to the investigation. Hidden within the report is how the FBI became the gofer for the DOJ who was really in charge. See what the writer has uncovered in this report.
As Written and Reported By Tadas Klimas for the American Thinker:
You missed it. But that's all right: everyone else missed it, too.
Michael Horowitz is the Department of Justice's Inspector General. He testified on June 18th before the Senate Judiciary Committee about his report concerning the Hillary Clinton national security breach investigation. The revelation came to light during questioning by Senator John Kennedy. (@7:36)
Horowitz testified that "most" of the investigative decisions in that investigation were made not by the FBI but by prosecutors within the Department of Justice.
One might be tempted to conclude that much of the criticism of the FBI for its decisions in the aforesaid Clinton investigation would have to be discounted or re-examined. Perhaps. But that is not the most important conclusion.
For whatever reason, it is clear from the report that the structure of the FBI/DOJ's Clinton investigation was all off: the FBI was reduced to providing a set of runners (perhaps willing and even avid, because of their demonstrated bias, runners, but runners just the same) for DOJ attorneys.
Now, in our system of justice, this is not unlawful. It is "merely" highly unusual.
Skipping over, for a bit, reflections on the incidence of the DOJ calling the shots in investigations, what should be stressed is that if there is a need for an FBI, and not for just a set of runners and errand boys for geekish DOJ clerks, perhaps it….
KEEP READING THE REST OF THIS ARTICLE AT THE LINK BELOW:
Trending: Did Hillary Clinton just joke that all Blacks look alike? (Video)
The Real Lesson of the Inspector General's Report
take our poll - story continues below
Should Congress Remove Biden from Office?
Completing this poll grants you access to Great American Republic updates free of charge. You may opt out at anytime. You also agree to this site's Privacy Policy and Terms of Use.