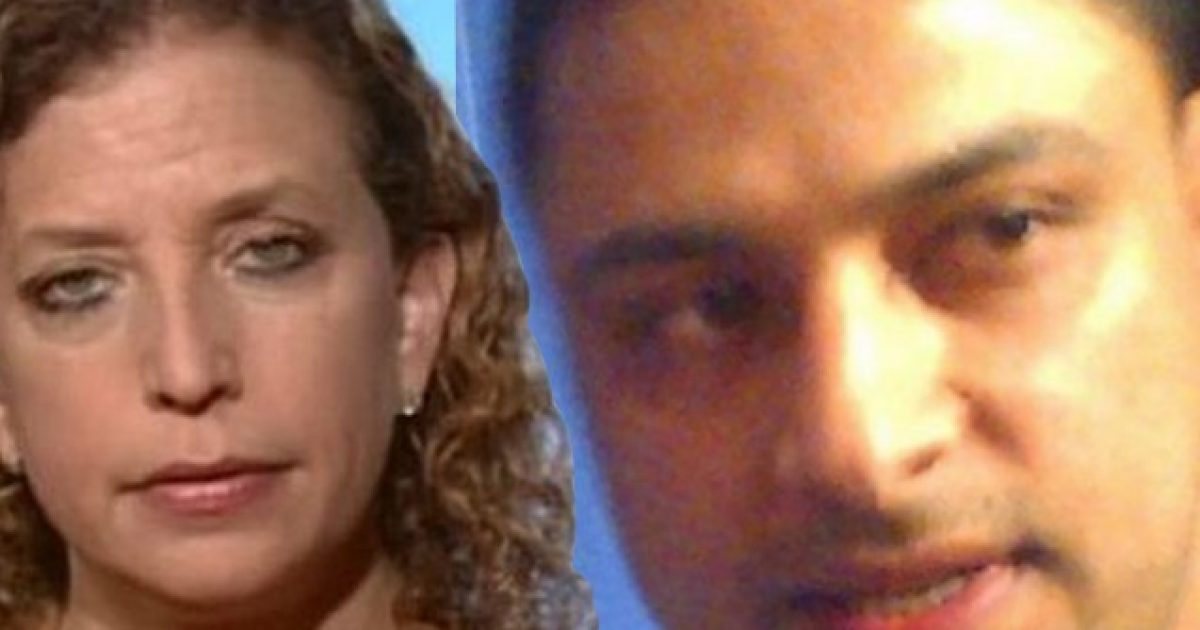 Thanks to former DNC Chair, Debbi Wasserman-Schultz, and her trusted sidekick and IT aide Imran Awan, the IT scandal slow gets more and more bizarre. In the latest development, Awan's wife, Hina Alvi Awan has returned and did enter the courtroom. That leads to speculation of some sort of plea bargain. There is a lot more going on as you can read below.
As Written By Frank Miniter for Fox News
Trending: Kanye West: 'I Am Running for President of the United States'
Perhaps you've lost track of the Democrat's slowly exploding IT scandal, as much of the media is doing all it can to simply ignore it away.
take our poll - story continues below
Should Congress Remove Biden from Office?
Completing this poll grants you access to Great American Republic updates free of charge. You may opt out at anytime. You also agree to this site's Privacy Policy and Terms of Use.
I'm referring to the strange case of Imran Awan, the IT aide Rep. Debbie Wasserman Schultz, D-Fla., kept on her congressional payroll even after it became known he and his wife, Hina Alvi Awan, were being investigated by the Capitol Police for possible theft, fraud, moving terabytes of data off Congress's system and more.
Imran Awan was back in court last week. When pushed, Assistant U.S. Attorney Michael Mirando revealed some telling things about this case.
First, I should note that it was standing room only in the packed courtroom at the U.S. District Court for the District of Columbia Friday morning … okay, just kidding, actually, only a few reporters sat in the mostly empty wooden benches in the back of the courtroom. Anyone who didn't know this was the latest scene in a slowly exploding political scandal would have thought this was only a forgettable bank fraud case.
Awan's attorney, Chris Gowen, even told me: "This case is hardly newsworthy."
But before the show started, Imran's wife, Hina Alvi Awan, entered the courtroom. She had flown away to Pakistan with their children soon after the investigation became……
KEEP READING THERE IS MORE HERE:
The Democrats' IT scandal just got even more bizarre | Fox News