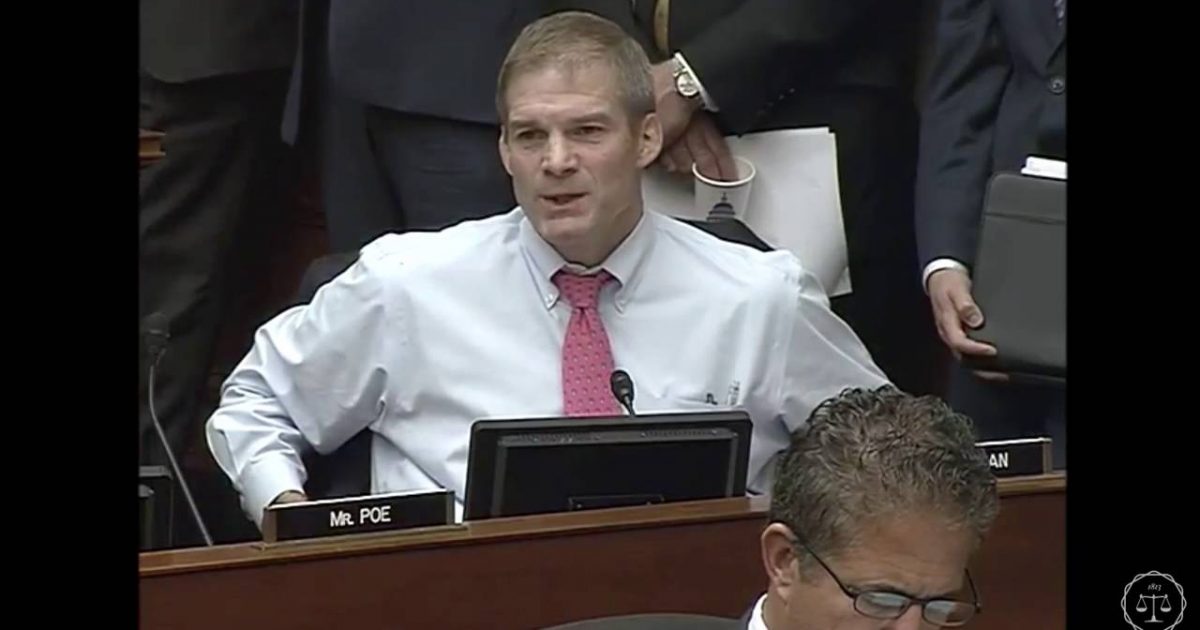 There is some new and very disturbing news about how the FBI went about getting the FISA warrant to investigate the Trump campaign and Russian collusion. There is now a player that was not revealed in prior hearings and testimony. The former top lawyer of the FBI, James Baker, has now testified behind closed doors to House members. What was testified about is not clear at this time but there are some insights to read here.
As Written and Reported By Thomas Lifson for the American Thinker:
While the nation's media are consumed with Brett Kavanaugh's confirmation, intrepid heroes Reps. Mark Meadows and Jim Jordan, leaders of the House Judiciary and Oversight and Government Reform committees, were grilling the former top lawyer of the FBI, James Baker, behind closed doors.  Baker, recall, was the right-hand man of James Comey and was closely involved in the FISA warrants that authorized electronic surveillance of the Trump campaign and presidency.  Baker has since left the FBI.  Some speculate that he is cooperating, but he notably came to the hearing with a bevy of lawyers representing him and the FBI.
take our poll - story continues below
Completing this poll grants you access to Great American Republic updates free of charge. You may opt out at anytime. You also agree to this site's Privacy Policy and Terms of Use.
Trending: Why Did NBC News Knowingly Sit On This Important Kavanaugh Detail?
Catherine Herridge of Fox News was able to elicit some comment on the testimony from Reps. Meadows and Jordan, though it remains confidential for now:
"During the time that the FBI was putting – that DOJ and FBI were putting together the FISA (surveillance warrant) during the time prior to the election – there was another source giving information directly to the FBI, which we found the source to be pretty explosive," said Rep. Jim Jordan, R-Ohio.

Meadows and Jordan would not elaborate on the source, or answer questions about whether the source was a reporter.  They did stress that the source who provided information to the FBI's Russia case…….
KEEP READING THERE IS WAY MORE AT THE LINK BELOW:
Closed-door testimony yesterday revealed 'explosive' additional source used for FISA warrant to spy on Trump campaign