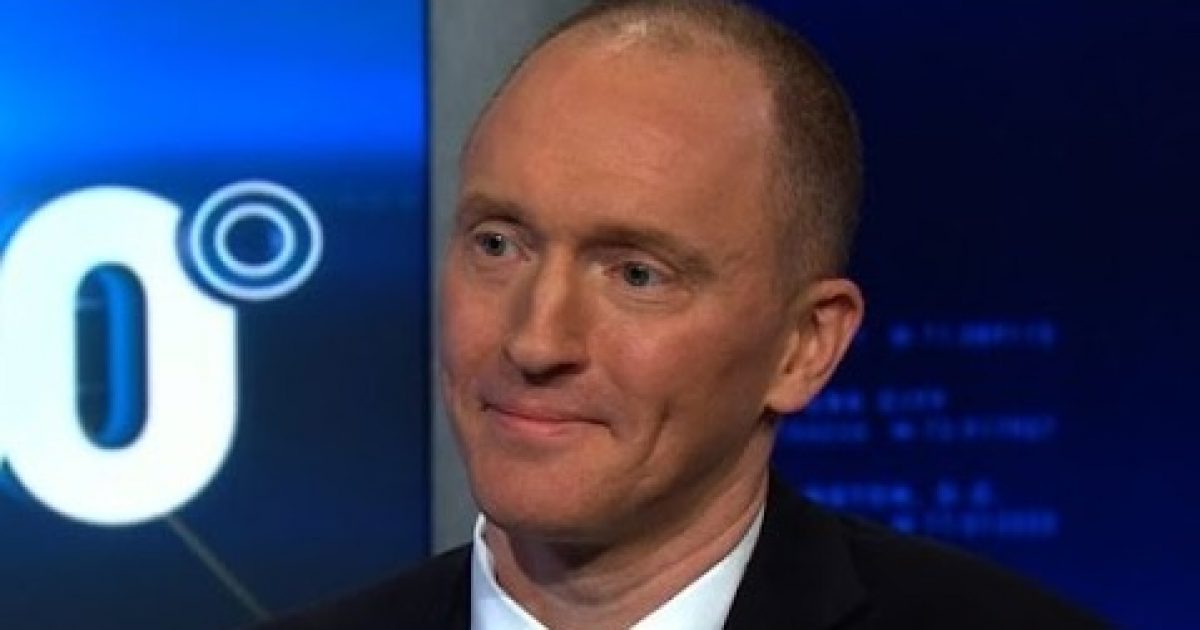 It was revealed Friday that our most trusted agency, the FBI, used multiple informants who were paid to spy on Carter page and by association, candidate Donald Trump. If you are paying someone to provide you with information, don't you think that they will try to please you? Will they go out of their way to tell you what you want to hear? Won't they want to keep the checks coming? Look what else the FBI was doing.
As Written and Reported By Chuck Ross for the Daily Caller:
The U.S. government revealed Friday that it used multiple informants to obtain information against former Trump campaign adviser Carter Page.
In court filings, government officials also revealed confidential human sources were paid for their work.
The FBI relied heavily on an uncorroborated dossier to obtain warrants to spy on Page.
The U.S. government revealed in court filings Friday that the FBI used multiple confidential informants, including some who were paid for their information, as part of its investigation into former Trump campaign adviser Carter Page.

Trending: Nunes Tells Dems to Get Off The TV Circuit And Go Do The Memo Redaction

"The FBI has protected information that would identify the identities of other confidential sources who provided information or intelligence to the FBI" as well as "information provided by those sources," wrote David M. Hardy, the head of the FBI's Record/Information Dissemination Section (RIDS), in court papers submitted Friday.

take our poll - story continues below

Should Congress Remove Biden from Office?

Completing this poll grants you access to Great American Republic updates free of charge. You may opt out at anytime. You also agree to this site's Privacy Policy and Terms of Use.

Hardy and Department of Justice (DOJ) attorneys submitted the filings in response to a Freedom of Information Act (FOIA) lawsuit for the FBI's four applications for Foreign Intelligence Surveillance Act (FISA) warrants against Page. The DOJ released heavily redacted copies of the four FISA warrant applications on June 20, but USA Today reporter Brad Heath has sued for full copies of the documents.

Hardy's declaration acknowledged that the confidential sources used by the FBI were in addition to Christopher Steele, the former British spy who authored the infamous anti-Trump dossier……
WAIT! THERE IS MORE. KEEP READING AT THE LINK BELOW:
FBI Acknowledges Using Multiple Informants In Investigation Of Trump Campaign Aide | The Daily Caller