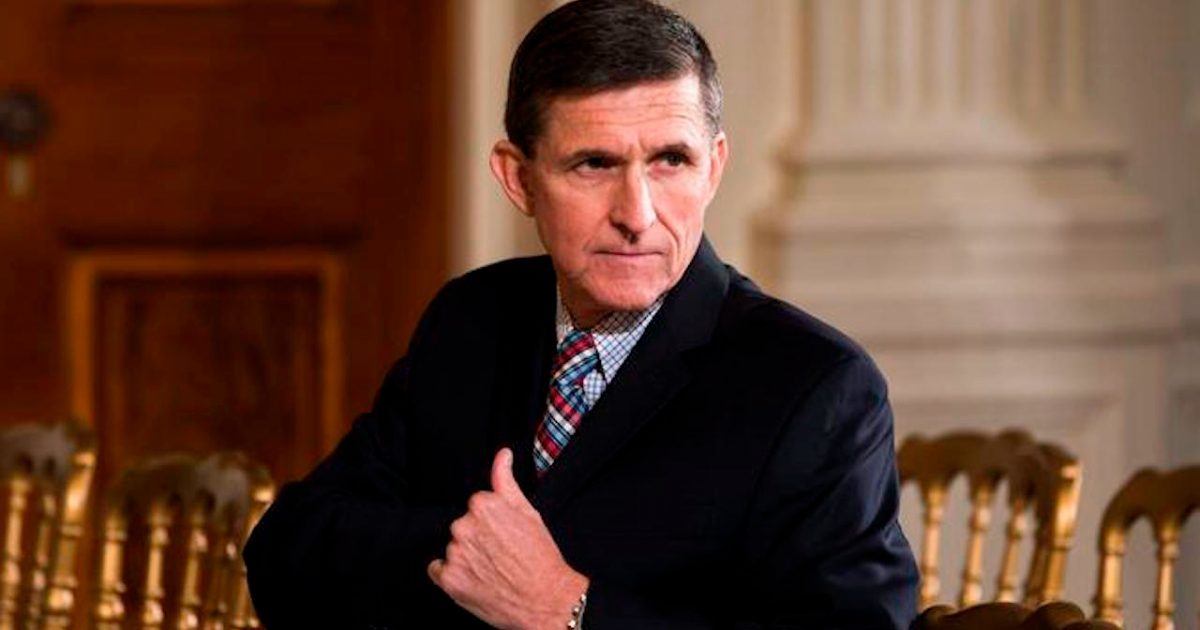 The FBI Interview with former National Security Advisor Army Lt. Gen. Michael Flynn has been a bone of contention ever since it happened. Former Director James Comey has had various versions of what he believed Michael Flynn did during the interview. Did the FBI agents think he lied? Obviously, there are some who think that Flynn did not lie. Here is how they get to reveal what they saw.
As Written and Reported By Sara Carter:
FBI Special Agent Joe Pientka, if subpoenaed, will provide testimony regarding the circumstances surrounding his interview with former National Security Advisor Army Lt. Gen. Michael Flynn, sources with knowledge have been telling this reporter for more than a year.
And recent reports scattered across social media and some news outlets claiming that Pientka's testimony will bring down former FBI Director James Comey, are not true. For nearly a year, I have reported that Pientka, who at the time I addressed as the second agent in the interview with Flynn, would testify if subpoenaed. But so far Pientka, has not been subpoenaed for his testimony. Pientka and embattled FBI Special Agent Peter Strzok, interviewed Flynn on Jan. 24, 2017 about his conversation with former Russian Ambassador Sergey Kislyak, as first reported here.
Pientka, who has never spoken to a journalist, according to several sources with knowledge, is expected to speak to members of the Senate Judiciary Committee if subpoenaed to discuss the circumstances regarding his role in the investigation into Flynn and the interview that he was a part of at the White House on Jan. 24, 2017. Highly classified information regarding Flynn's conversation with Kislyak was leaked to columnist David Ignatius of the Washington Post in January, which spurred the controversy around Flynn and eventually led to his firing by the White House in February, 2017.
It's this reporters understanding that Pientka will account for what Flynn said in the interview and will give context to the FBI's accusation that he lied during the interview.  If asked, Pientka will also give his personal opinion as to whether or not that was actually the case. He will also discuss how forthcoming Flynn was about very specific sensitive information that Flynn could not have possibly known the investigators already knew, which may give additional insight into Flynn's veracity and ……
KEEP READING THERE IS WAY MORE HERE:
Trending: Damning New Evidence "Appears"
What Happened During the FBI Interview With Flynn? | Sara A. Carter
take our poll - story continues below
Should Congress Remove Biden from Office?
Completing this poll grants you access to Great American Republic updates free of charge. You may opt out at anytime. You also agree to this site's Privacy Policy and Terms of Use.