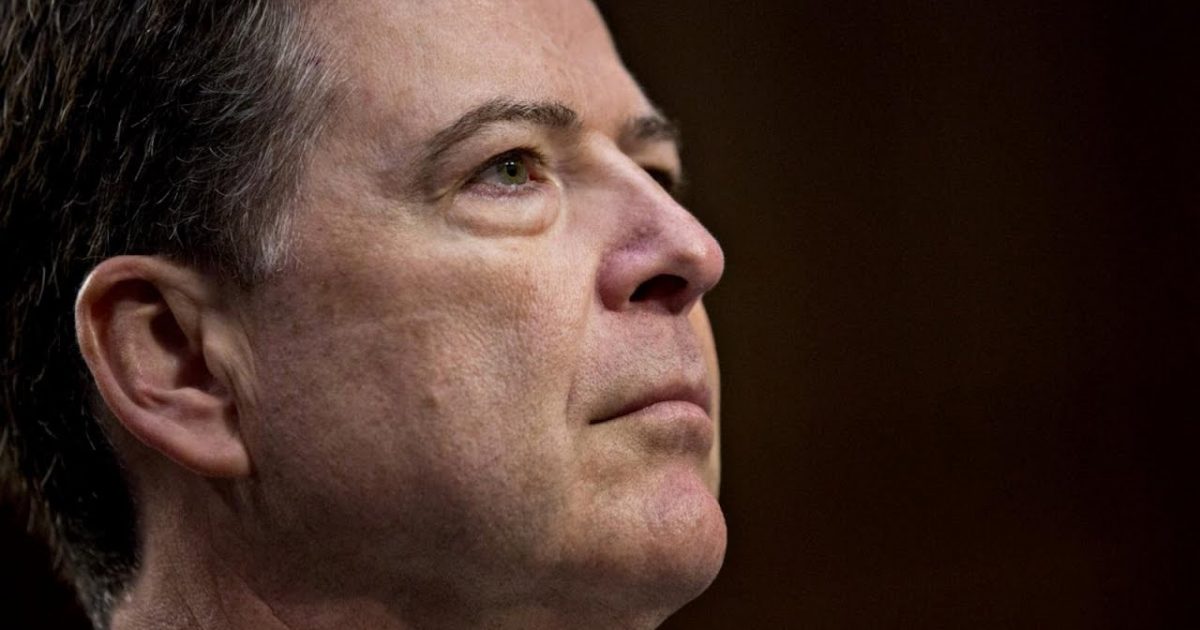 There is now a lawsuit against the Department of Justice over the James Comey memos that were leaked to his professor friend, Daniel Richman. Richman was also hired by Comey as a "Special Government Employee." The memos that were leaked to Richman were designated by Comey to be leaked to the media. They contained classified information. There is a real need to see these memos. The DOJ needs to come clean. Read about this mess below.
As Written and Reported By Richard Pollock for the Daily Caller:
The Justice Department won't give up its records.
Trending: Trump plays Rope-a-Dope in the Middle East
The Daily Caller News Foundation is suing the Department of Justice for failing to produce records regarding the Columbia University professor who received four memos from former FBI Director James Comey, one of which was leaked to The New York Times.
take our poll - story continues below
Completing this poll grants you access to Great American Republic updates free of charge. You may opt out at anytime. You also agree to this site's Privacy Policy and Terms of Use.
Cause of Action Institute, a conservative nonprofit watchdog, filed the lawsuit on behalf of The DCNF Monday after the Justice Department and the FBI failed to produce any records related to Daniel Richman in response to the news organization's April 25 Freedom of Information Act request.
Richman is a long-time friend and confidante of Comey and obtained at least four of the former FBI director's memos about his conversations with President Donald Trump, two of which contained classified information, according to news reports. He leaked at least one Comey memo to The New York Times. 
Meanwhile, Comey, in a July 5, 2016 press conference, absolved then-Democratic presidential candidate Hillary Clinton of any criminal activity in using her private server for government business while she served as secretary of state, saying that she was "extremely careless," but not grossly negligent in using a private server for official government business. Gross negligence would constitute a federal offense tied to the mishandling of classified government…..
WAIT! THERE IS WAY MORE. KEEP READING AT THE LINK BELOW:
Daily Caller News Foundation Sues To Obtain Information On Comey's Leaker | The Daily Caller