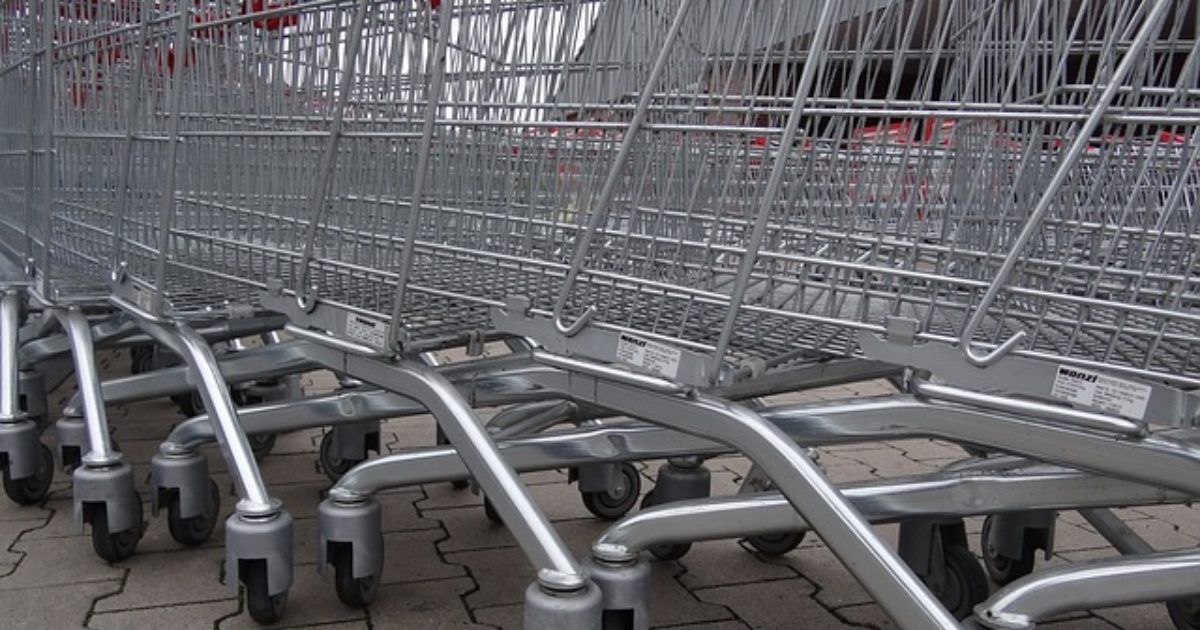 In a bit of tongue-n-cheek, the Democratic Party Plan for Midterms was found lying in the bottom of a grocery cart. Really! That is what the author of this article wants you to believe. Not Really! Here is what it seems like the radical Left is trying to accomplish as the midterm election grows near. You will find that it is all to real if you have been keeping up with current events. Enjoy the ironic humor.
Trending: Damning New Evidence "Appears"
As Written and Reported By Clarice Feldman fro the American Thinker:
take our poll - story continues below

Should Congress Remove Biden from Office?

Completing this poll grants you access to Great American Republic updates free of charge. You may opt out at anytime. You also agree to this site's Privacy Policy and Terms of Use.

The real goods on the Dem agenda, straight from Whole Foods.

I was buying a gallon of kombucha tea at Whole Foods for a block party by my neighbors who fancy themselves upscale members of the "resistance."  I had hoped that this disgusting concoction would clear their heads and digestive tracts so they'd stop pestering me to vote for the Democrats.  Stuck at the bottom of the grocery cart was a memo a prior shopper had accidentally left behind.

The name of the author was lost under a splotch of what appeared to be gluten-free, fat-free, sugarless soy yogurt, but I could make out most of it.  Forewarned is forearmed, so I'm sharing it.

A. Our Agenda

1. Impeach Trump, Pence, and Kavanaugh, and any other official whose name we can spell.

2. Raise taxes.

3. Open Borders and Abolish ICE (motto, our land is your land) .

4. Israel is an Apartheid State and must be dissolved.

5. Global warming is the moral equivalent of World War II, and all our people and resources must be mobilized to keep the planet's climate from changing.

6. Diversity is our strength, and it's okay for people to self-identify as Indians, blacks, or Hispanics if they want to add to the diverse pool, even if the diversity is make-believe.

7. Merit is overrated.  Equal outcomes are what we want.  (Except in basketball.)  Keep bright students from achieving their potential in public schools.

8. More welfare for everyone, including free health care.  It will cost trillions, but we all know we can keep raising taxes as high as we need to (except on the countless billions in tax-exempt NGOs who fund what we want them to fund).  And anyway, math is so hard that only conservatives can figure out this is unworkable, and when they do, we just attack them as "heartless."

We'll just keep adding to the free pile: universal housing, free college tuition, universal basic income.  (And with open borders, the "universal" part is really "universal.")  We can continue to count on at least one third of the voters thinking "free" means someone else will pay for ……
KEEP READING! THIS GETS REALLY GOOD AT THE LINK BELOW!
DNC: 'Top Sekret Plan for Midterms'