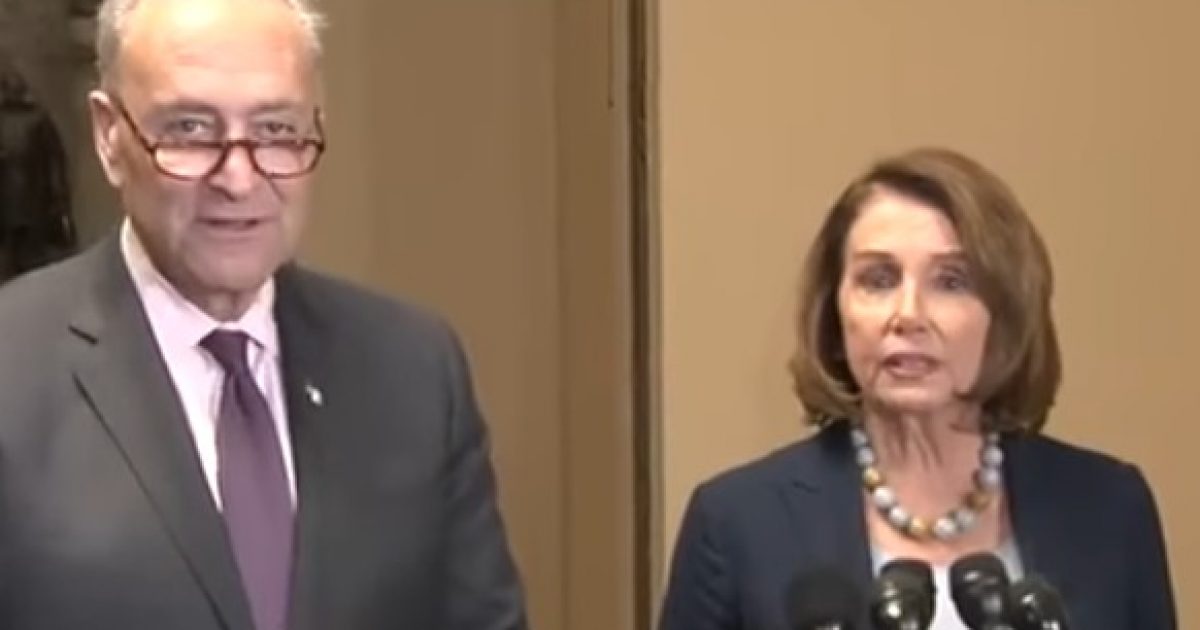 The DACA deal is currently heavily loaded to the Democrat's favor and they are still wanting more. Here is a closer look at the particulars and what the GOP would be receiving at their end of the table. A wall is all that is offered and that not so solidly. Here is why it is such a bad deal.
As Written and Reported By Jazz Shaw for Hot Air:
Up until now a lot of the focus in the immigration reform debate has been on the sticky political situation Chuck Schumer finds himself in and whether or not he'll be able to find a way to "make the deal." Those are valid concerns which highlight a divide in the Democratic Party fully as broad as most Republican schisms you're likely to see. But underlying it all is the question of just how good this "deal" actually is and if the GOP should be willing to accept it. I was rather surprised the first time I saw the Washington Post editorial board urging Democrats to take the deal and they're back at it again this weekend.
Trending: Nigel Farage Warns of Globalist Plot
Not for nothing, but if the WaPo editorial board is all fired up to get this done, perhaps we need to be looking for the mouse trap actuator under the cheese. Let's examine their rationale for why getting this deal done in a matter of weeks is such a good idea. One hint can be found in their complaints about it, representing shortcomings which need to be addressed in the next round of negotiations. (Emphasis added)
take our poll - story continues below

Completing this poll grants you access to Great American Republic updates free of charge. You may opt out at anytime. You also agree to this site's Privacy Policy and Terms of Use.

One key to success between now and Feb. 8, the deadline Congress has set for itself, is not to try to solve the entire immigration conundrum. A grand bargain is certainly imaginable at some point. Democrats would get legal status for the 11 million undocumented immigrants in the country in exchange for stricter limits on, and some changes in the nature of, immigration going forward……
KEEP READING THERE IS MORE HERE:
DACA for the wall. Deal or no deal? Hot Air