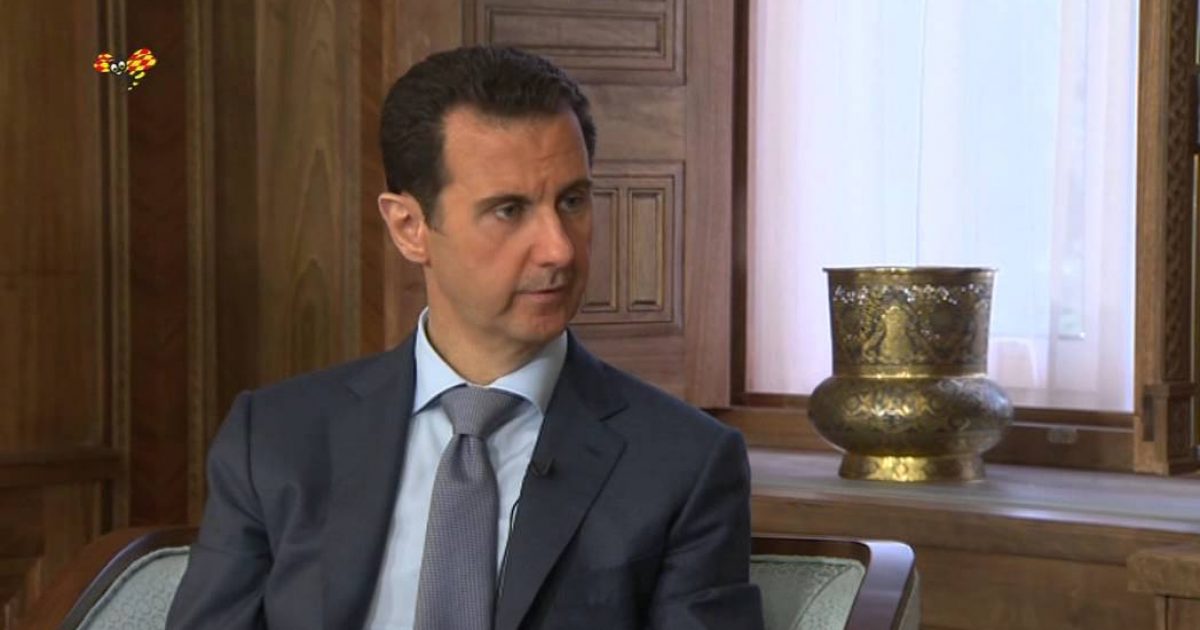 The Deep State is very real in the eyes of Syrian dictator Bashar al-Assad. It is so real to him that he believes that President Trump is not in control. Based on that position, he sees no benefit in dealing with the President of the United States. We have talked a lot about the Deep State and how they have sought to undermine our lawfully elected government. Are other nations seeing it as well?
As Written and Reported By Frances Martel for Breitbart: 
Syrian dictator Bashar al-Assad said in an interview Thursday with Greek newspaper Kathimerini that he is not interested in meeting President Donald Trump to discuss an end to the civil war in his country because Trump has no real power in the United States.

According to an English-language transcript of the interview posted by the state-run Syrian Arab News Agency (SANA), the Kathimerini interviewer asked Assad if, in light of President Trump's scheduling an in-person meeting with North Korean dictator (and Assad ally) Kim Jong-un, Assad would be interested in a similar encounter.

Trending: The Liberal Media Narrative That Trump Is Silencing Brennan Just Got Torched!

"The first question you should ask, whether to meet or to make contact or whatever, what can you achieve?" Assad asked. He accused Trump of having lied about his intentions regarding Syria during the 2016 campaign – "What can we achieve with someone who says something before the campaign, and does the opposite after the campaign, who says something today, and does the opposite tomorrow, or maybe in the same day?" – and further denied that Trump has any power.

"We don't think the president of that regime is in control," Assad said, referring to the United States. "We all believe that the deep state, the real state, is in control, or is in control of every president, and this is nothing …..
THERE IS WAY MORE HERE KEEP READING:
Assad Won't Meet with Trump Because 'the Deep State Is in Control' in America