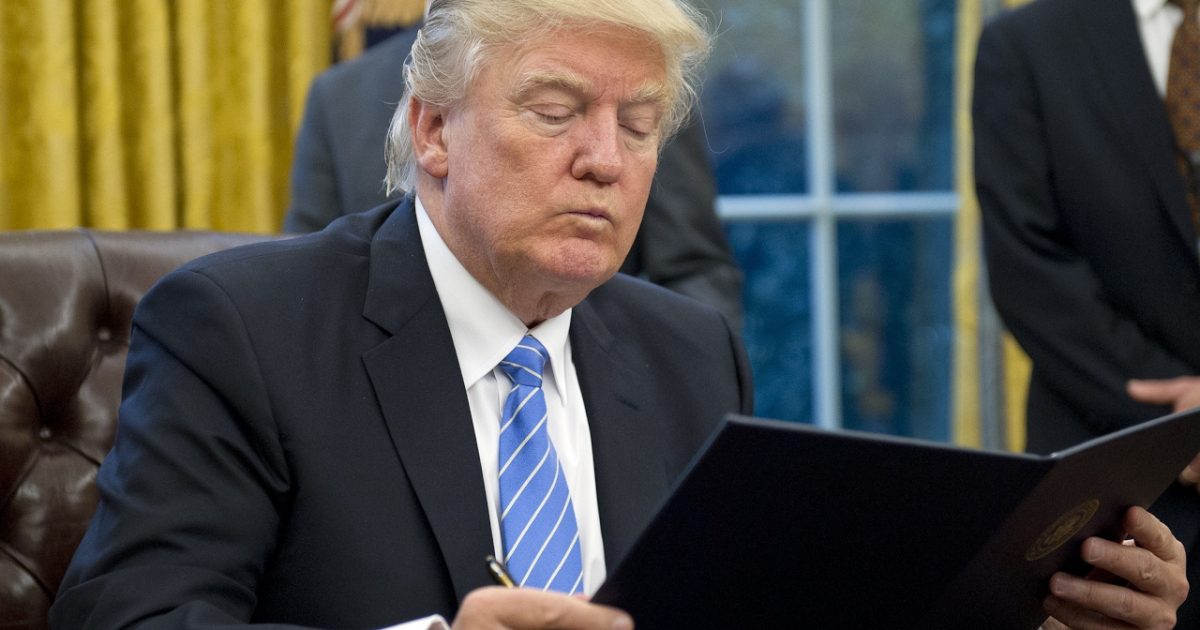 President Donald Trump has laid into illegal immigration and the DACA deal, taking it off the table. The President really wants to go nuclear to put some meat into the fight against illegal immigration. This all came out in a series of Tweets that you can read below. What has spurred the President to take this action?
As Written and Reported By Chris Enloe for The Blaze:
President Donald Trump said Sunday that a deal to restore the Deferred Action for Childhood Arrivals program, also known as "DACA," is off the table.
What did he say?
In a series of tweets, the president claimed "ridiculous liberal laws" are exacerbating illegal immigration because they prevent Border Patrol agents from properly doing their jobs.
Trump also instructed congressional Republicans to use the "nuclear option" to pass "tough laws" immediately.
Border Patrol Agents are not allowed to properly do their job at the Border because of ridiculous liberal (Democrat) laws like Catch & Release. Getting more dangerous. "Caravans" coming. Republicans must go to Nuclear Option to pass tough laws NOW. NO MORE DACA DEAL!

— Donald J. Trump (@realDonaldTrump) April 1, 2018
In addition, Trump lamented that Mexico is doing "nothing" to aide its northern ally to help thwart illegal immigration, while claiming the country "laughs" at America's "dumb immigration laws."
If Mexico doesn't act soon, Trump threatened to end the North American Free Trade Agreement.
Mexico is doing very little, if not NOTHING, at stopping people from flowing into Mexico through their Southern Border, and then into the U.S. They laugh at our dumb immigration laws. They must stop the big drug and people flows, or I will stop their cash cow, NAFTA. NEED WALL!

— Donald J. Trump (@realDonaldTrump) April 1, 2018
KEEP READING THERE IS EVEN MORE HERE:
Trending: Kanye West: 'I Am Running for President of the United States'
Trump says a DACA deal is now off the table — here's why | TheBlaze
take our poll - story continues below
Should Congress Remove Biden from Office?
Completing this poll grants you access to Great American Republic updates free of charge. You may opt out at anytime. You also agree to this site's Privacy Policy and Terms of Use.