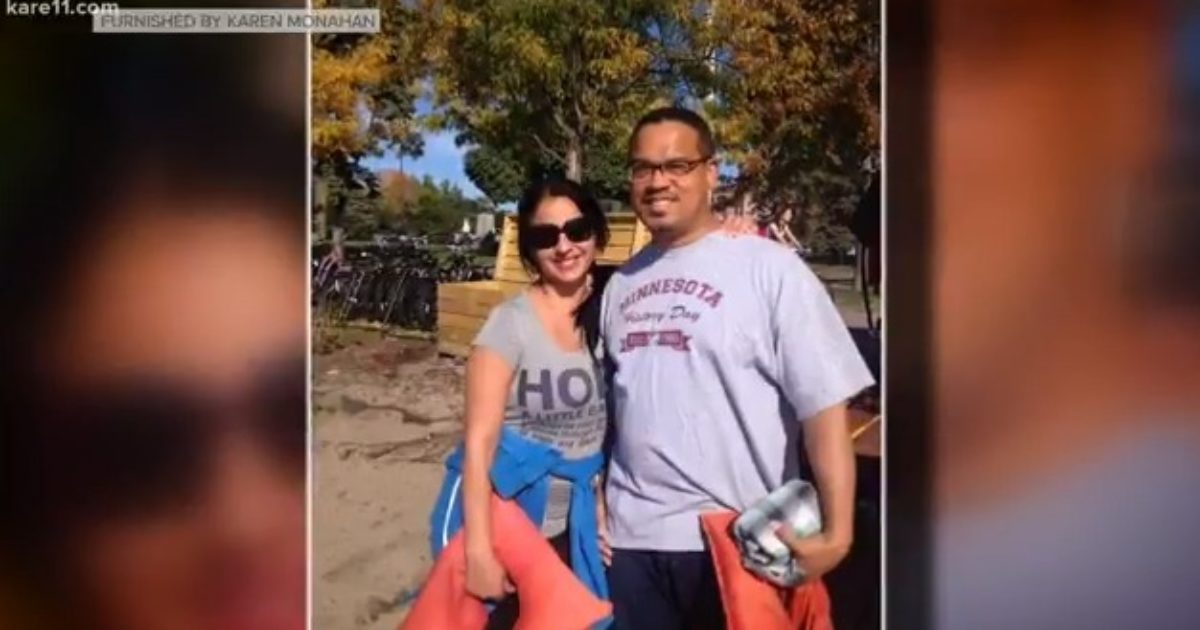 [VIDEO] DNC co-chair Keith Ellison has been accused of domestic abuse by an ex-girlfriend and the girlfriend's son. There is supposed to be a video that supports the accusations. The timing could not be worse for Ellison as he is running for Attorney General for the State of Minnesota. Now there is word that the video may not be released, yet. What is that all about?

As Written and Reported By Ed Morrissey for Hot Air:
"Explosive."
take our poll - story continues below
Completing this poll grants you access to Great American Republic updates free of charge. You may opt out at anytime. You also agree to this site's Privacy Policy and Terms of Use.
Trending: Former Federal Prosecutor Says 'Rosenstein Deeply Involved in Effort to Try to Remove Trump From Office' (Video)
The curious case of Rep. Keith Ellison got even more curious in the hours leading to Primary Day here in Minnesota. The woman who now accuses the deputy DNC chair says she will not release the video that her son described in his Facebook post this weekend as proof of the Democratic Congressman's abuse of his mother. But also, as KARE 11 reports, the Ellison campaign also admits that he met with Monahan two months ago before filing for his run as state Attorney General and was warned that the video existed:
Monahan didn't return text messages from KARE reporters on Monday. She told Minnesota Public Radio that she won't release the video clip described by her son on Facebook.

She continued to post on Twitter and Facebook Monday and issued screen grabs of text messages from Ellison to bolster her assertion that he has contacted her since their breakup in 2016.

The Ellison campaign confirmed the two have met several times since they ended their relationship.In fact. the campaign said the two met June 5, the night before Ellison filed to run for attorney general.

The campaign said that meeting was requested by Monahan, who was seeking Ellison's assistance on an unrelated matter. But, according to the campaign, Monahan did bring up the alleged video clip at that ……..
THERE IS WAY MORE AT THE LINK BELOW. KEEP READING:
Ellison accuser refuses to release video as another allegation emerges