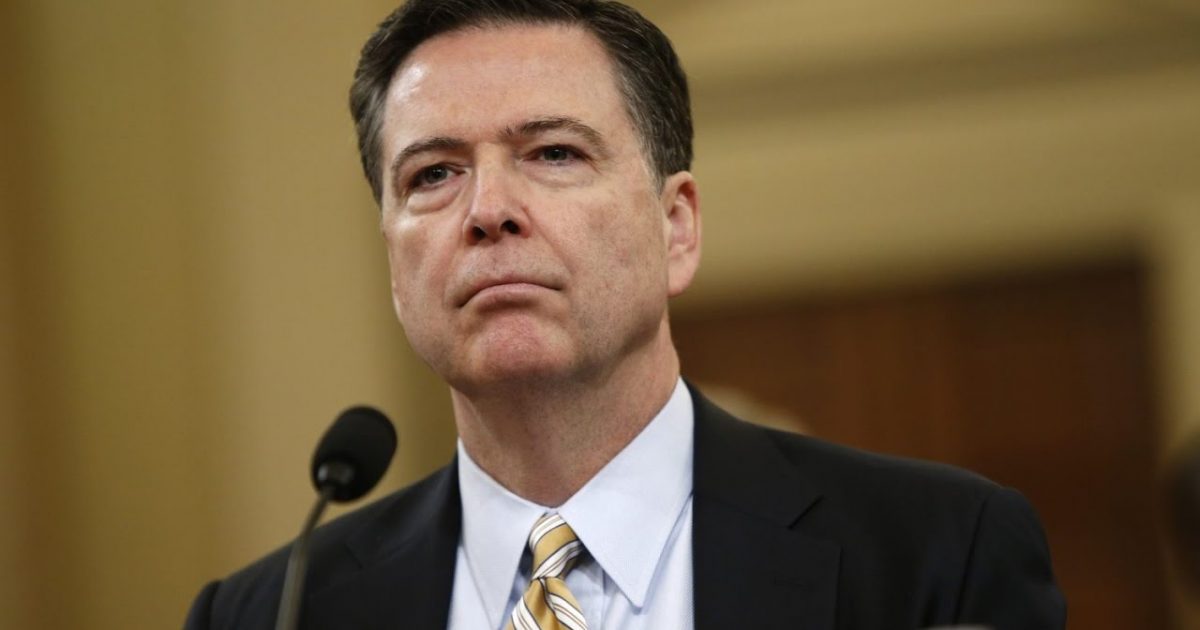 In an unbelievable response to a Freedom of Information Request, the FBI and Department of Justice have refused to preserve any Comey Emails that were on his personal email system. Wait! What? Former FBI Director James Comey conducted government business on a private email account just like Hillary Clinton? What in the Sam Hill is going on in that Swamp? Here are the details of the latest stonewalling from the Justice Department.
As Written and Reported by Richard Pollock for the Daily Caller:
'There is nothing but complete silence'
The Department of Justice is refusing to preserve work-related emails on former FBI Director James Comey's private account.
The Justice Department Inspector General disclosed that Comey used a personal email account to conduct agency business.
The Justice Department has refused to turn over government records on Comey's personal account, which The Daily Caller News Foundation and Judicial Watch requested under the Freedom of Information Act.
Trending: Former Federal Prosecutor Says 'Rosenstein Deeply Involved in Effort to Try to Remove Trump From Office' (Video)

The Department of Justice has refused to take any steps to preserve work-related emails former FBI Director James Comey had on a personal account that The Daily Caller News Foundation and Judicial Watch requested under the Freedom of Information Act, the conservative watchdog will file in court Friday.

take our poll - story continues below

Who would you vote for if the elections were held today?

Completing this poll grants you access to Great American Republic updates free of charge. You may opt out at anytime. You also agree to this site's Privacy Policy and Terms of Use.

"There is nothing but complete silence about why the FBI has failed to take steps to preserve records responsive to DCNF's request," Judicial Watch attorney Michael Bekesha will write in the filing before the U.S. District Court for the District of Columbia.

Judicial Watch and TheDCNF filed a joint lawsuit under the Freedom of Information Act on April 25 seeking records, including emails, Comey produced regarding meetings and conversations he had with then-President Barack Obama, then-Vice President Joe Biden and a variety of other political figures.

Following the Justice Department Inspector General's June 2018 report, which disclosed that Comey used a personal Gmail account for official FBI……
KEEP READING THERE IS MORE ON THIS STORY AT THE LINK BELOW:
Justice Department Is Silent About Why It Has Failed To Preserve Comey Emails In FOIA Case | The Daily Caller