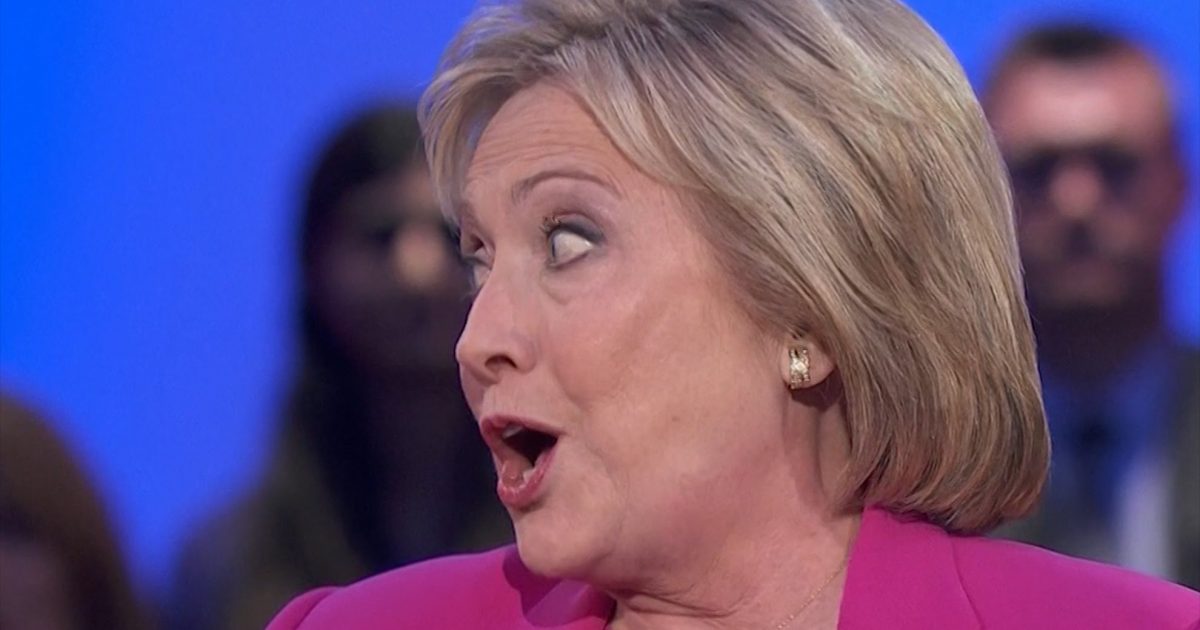 For more than two years now, you have been told that the collusion scandal was between the Trump campaign and the Russians. That is not the truth. The real collusion took place between the Clinton team, Fusion GPS, foreign intelligence, Christopher Steele, and Russian sources. This is the REAL collusion scandal. This is the actual scandal that we need answers about.
As Written and Reported By Rowan Scarborough for the Washington Times:
The Clinton campaign received a steady flow of briefings on its paid-for Christopher Steele dossier, whose unverified Trump–Russia collusion charges made their way into election news stories and Clinton talking points.

Trending: Did Hillary Clinton just joke that all Blacks look alike? (Video)

The dossier emerged again as a Washington hot topic in recent days with the release of four FBI applications to a judge to spy on a Donald Trump volunteer. The petition's evidence to convince the judge was largely based on the dossier.

take our poll - story continues below

Should Congress Remove Biden from Office?

Completing this poll grants you access to Great American Republic updates free of charge. You may opt out at anytime. You also agree to this site's Privacy Policy and Terms of Use.

With the application's release, President Trump took to Twitter to declare the 35-pages a "Clinton campaign document."

Some pundits and a fact-checkers asserted that the Clinton campaign never used Mr. Steele's Russia charges.

A check of the public record shows otherwise, although the campaign never specifically cited the dossier by name. Mr. Steele accused Trump people of an "extensive conspiracy" with Moscow to interfere in the 2016 election — a charge not proved publicly.
The record:

The Clinton campaign and the Democratic National Committee financed the dossier as part of $1 million funneled to the DNC's law firm Perkins Coie and then to Fusion GPS for opposition research on candidate Trump.

Mr. Steele's share was about $160,000 paid by Fusion GPS co-founder Glenn Simpson. According to the FBI's wiretap applications, Mr. Steele paid sub-sources who collected anti-Trump information from Kremlin operatives.
The majority Republicans on the House Permanent Select Committee on Intelligence established the fact via witnesses that Mr. Steele's claims were regularly briefed to the Clinton campaign starting in…..
READ THE REST OF THE STORY HERE