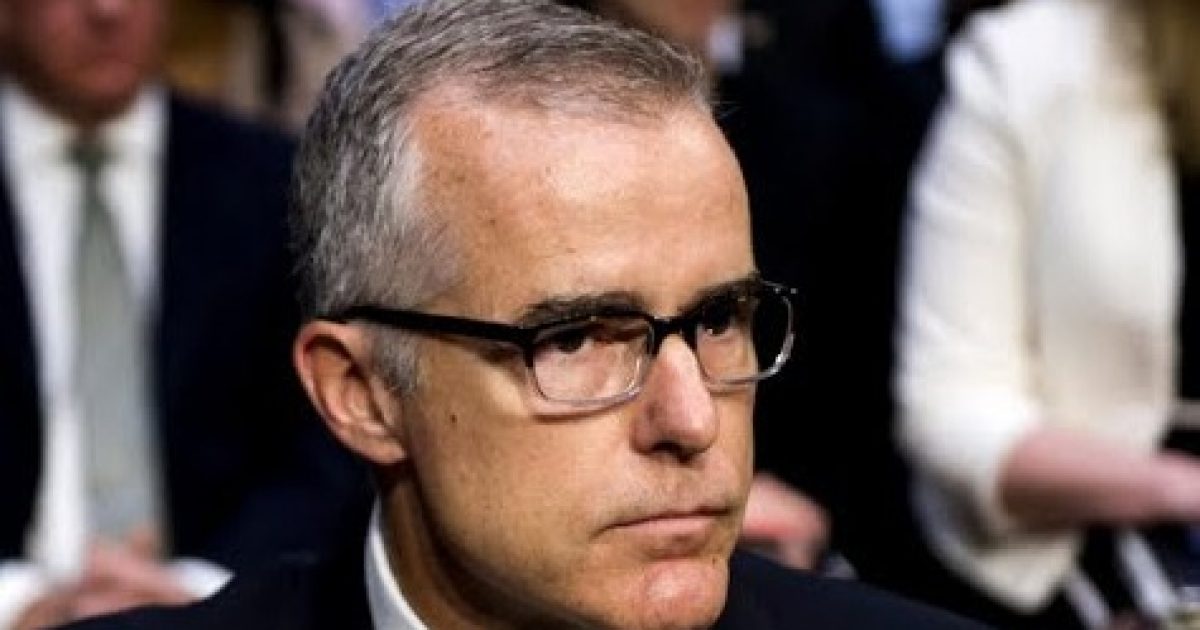 Great read – when you think of all the people that really need funding… It appears McCabe is preparing for a big day in court … so, GoFundMe! It does appear that the alt-left can rally to a good cause. Nothing like running a funding account for a wealthy ex-government servant. The former FBI Deputy Director does not seem to be a charity case. His lawyers must be very happy.
As Written and Reported By Glenn Greenwald for The Intercept:
IN 2017, more than a half-million human beings — 553,742 of them to be exact — were homeless in the U.S. for at least some time. Last year was the first since the 2008 financial crisis that America's homeless population grew. The 2016 U.S. census found that 12.7 percent of Americans — which translates to just over 43 million human beings — live below the poverty line. Millions of American children live in hunger: according to a 2015 U.S. Department of Agriculture study, the U.S. has "13.1 million households with children that often go without food: 'food-insecure households.'"
Those horrifying statistics are just for the U.S. Extreme human deprivation and suffering is pervasive all over the planet: hundreds of millions of human beings live in unimaginable poverty. According to the 2016 comprehensive World Bank study on global inequality, "767 million people are estimated to have been living below the international poverty line of US$1.90 per person per day. Almost 11 people in every 100 in the world, or 10.7 percent of the global population, were poor by this standard." There is an "estimated 780 million illiterate adults worldwide, nearly two-thirds are women."
Although roughly half of the worlds poor live in sub-Saharan Africa, they are found in large numbers on every continent on the planet (see chart, right). Close to a billion people lack basic plumbing; according to …..
Trending: Did Hillary Clinton just joke that all Blacks look alike? (Video)
KEEP READING THERE IS WAY MORE HERE:
take our poll - story continues below
Should Congress Remove Biden from Office?
Completing this poll grants you access to Great American Republic updates free of charge. You may opt out at anytime. You also agree to this site's Privacy Policy and Terms of Use.
The $500,000 GoFundMe Charity Campaign for Wealthy Ex-FBI Official Andrew McCabe Is Obscene