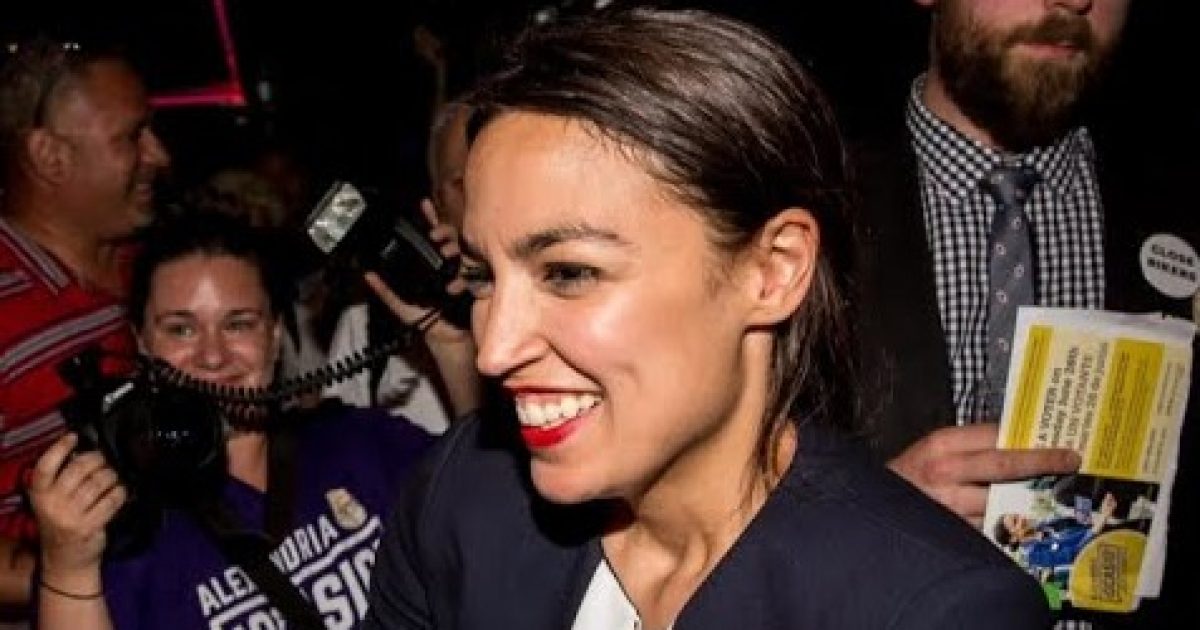 The Democratic Party is now worried that Alexandria Ocasio-Cortez, a self-described Socialist Democrat is out of control. They are worried about the hard left turn that she is advocating. Ms. Ocasio-Cortez took the primary in New York's 14th District like a flash in the pan. That is part of what bothers the Democrats. They are worried that she is attacking capitalism way too hard. They sympathize with her and have the same goal. She is pushing the issue too hard and too fast for their comfort. 
As Written and Reported by James Barrett for the Daily Wire:
Amid reports of Alexandria Ocasio-Cortez's fellow Democrats warning that the outspoken socialist and "future" of the party is quickly "making enemies" with her colleagues and seems poised to "fizz out" soon, a conference of moderate Democrats included a lot of handwringing over the party's radical direction — which the congressional candidate is steering even harder left.
Trending: Kanye West: 'I Am Running for President of the United States'
The upstart self-described Socialist Democrat took the party by storm in June with her primary upset victory over incumbent Joseph Crowley, the New York congressman whom many expected to be "Nancy Pelosi's successor." Since her big win, the young candidate has doubled down on her radical left message, including becoming the face of the #AbolishICE movement, calling for activists to "occupy" airports, and denouncing the evils of capitalism.
take our poll - story continues below
Should Congress Remove Biden from Office?
Completing this poll grants you access to Great American Republic updates free of charge. You may opt out at anytime. You also agree to this site's Privacy Policy and Terms of Use.
Amid controversy over her disastrous interview with PBS's "Firing Line" and her calls for disruptive protests, Democrats worried that her radical message will crash and burn in Middle America are beginning to push back. Though many in a conference of moderate Democrats last week in Columbus, Ohio tried to avoid bringing up her name or vent their spleen too openly, some couldn't help but decry her social justice warrior approach…..
KEEP READING THERE IS EVEN MORE ON THIS STORY AT THE LINK BELOW:
Democrat Backlash Against Ocasio-Cortez Is Getting Ugly | Daily Wire