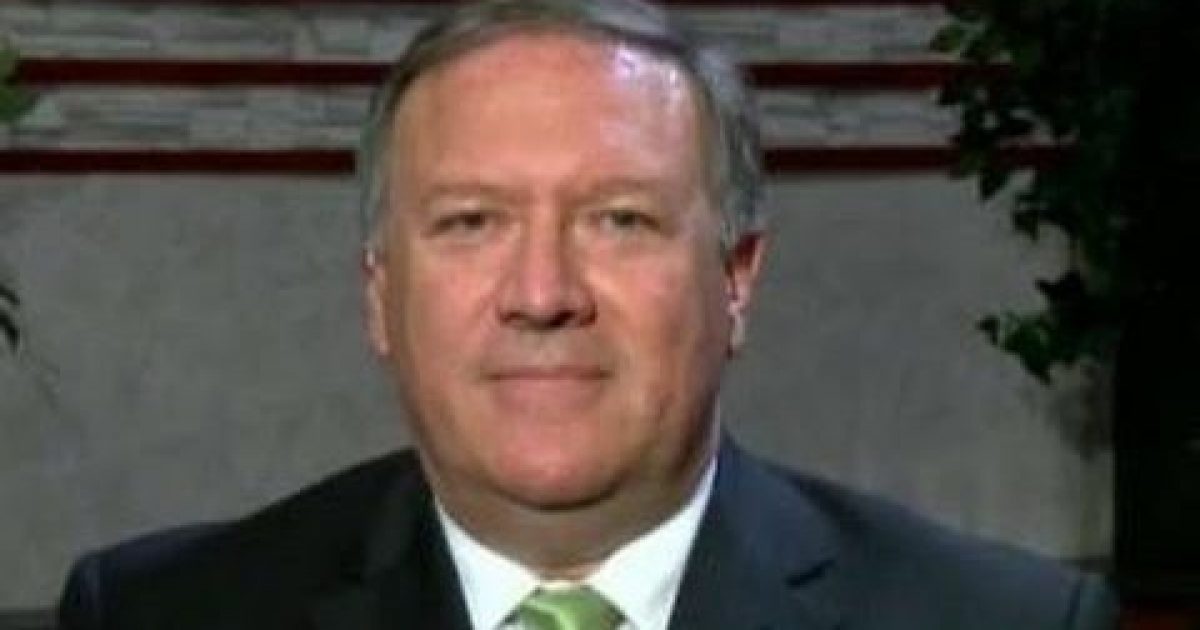 It seems that the leadership of Iran has forgotten who they are dealing with (Not Obama) and because of that, the storm clouds are brewing. Iranian President Hassan Rouhani was sounding like the Mouse That Roared in his unsubtle threats to the United States. That was followed up with by Ayatollah Khamenei. Here are the responses from our A-Team.
As Written and Reported By Tom Rogan for the Washington Examiner:
The Trump administration's war of words against Iran reflects a widening diplomatic chasm, and comments from four leaders over the past two days make it clear that tensions are rising dramatically.
Trending: World Wide Web Founder Worried About the Growing Power Wielded by Google and Facebook
First up was President Hassan Rouhani, who warned President Trump on Sunday, "do not play with the lion's tail, because you will regret it eternally." Rouhani noted that a war with Iran would be the "mother of all wars." Then came Rouhani's boss, Ayatollah Khamenei who, with a thin veil, warned Rouhani that Iran will not suspend its strategic design of expanded theological power. Rouhani is pressuring Khamenei to divert funds away from the revolutionary guards and into domestic economic investment and liberalization. But Khamenei is siding with the hardliners.
Some—erroneously— talk about the necessity of separating diplomacy from ideology, while there is nothing wrong with an 'ideological diplomacy'. It is wrong and illogical to inculcate [in public opinion] that there exists a contradiction between ideology and national interests.

take our poll - story continues below

Should Congress Remove Biden from Office?

Completing this poll grants you access to Great American Republic updates free of charge. You may opt out at anytime. You also agree to this site's Privacy Policy and Terms of Use.

— Khamenei.ir (@khamenei_ir) July 22, 2018
The U.S. messaging came first from Secretary of State Mike Pompeo. Speaking on Sunday, the former CIA director warned that U.S. policy in Iran "is clear. It's to deny the Iranian leadership the resources, the wealth, the funds, the capacity to continue to foment terrorism around the world." The Trump administration knows that their focus on restricting Iran's leaders of their oil export revenue means a serious risk of violent interaction. The Iranian hardliners have threatened as much in recent weeks.
On Monday, President Trump quite literally capped off the war of words with an attempt to deter Iranian aggression against U.S. interests…….
THERE IS EVEN MORE HERE. KEEP READING AT THE LINK DIRECTLY BELOW: 
A storm is brewing between Trump, Mike Pompeo, and Iran