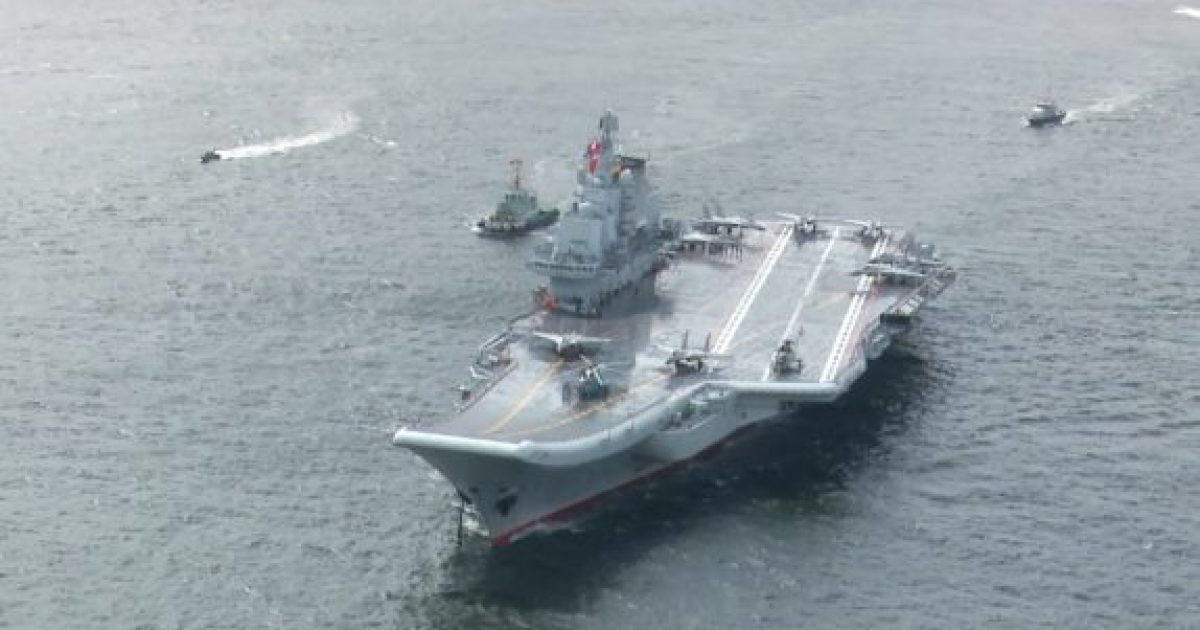 The Chinese military has a goal to have a blue-ocean Navy that will challenge the Carrier Battle Groups of the United States Navy. The US Navy's latest aircraft carrier, the USS Geral Ford is the highest of the high-tech carriers. The launch and recovery systems are the first ever electromagnetic systems ever installed. It was made possible by the enormous electrical generating power of a nuclear plant. Has the Chinese Navy found a way around that? 
As Written By Melina Delkic for Newsweek:
China will now be able to move ahead with its third aircraft carrier, after it announced a breakthrough on technology for launching aircraft.
Trending: President Trump Reimposes Sanctions Against Iran
The new technology would be the most advanced jet launch system in the world that doesn't use nuclear power, China's military said. The new developments on its integrated propulsion system would create more power for an electromagnetic catapult. Aircraft would be launched more quickly and in less time than the alternatives, steam-catapult and ski-jump systems. The country's two prior carriers, the Liaoning and the Type 001A, are ski-jump launch systems, a technology designed by Russia.
take our poll - story continues below
Completing this poll grants you access to Great American Republic updates free of charge. You may opt out at anytime. You also agree to this site's Privacy Policy and Terms of Use.
"China doesn't need to copy the United States and use nuclear reactors to support EMALS and other energy-hungry weapons on the ship, because it now has more advanced technologies to solve the problem," a naval expert close to the project told the South China Morning Post.
Engineers were stuck on developing the coveted Electromagnetic Launch System, or EMALS, because it requires so much power that a non-nuclear-powered ship would likely be unable to handle it. Previously used ski jumps are limited in launching heavier aircrafts.
China's making major progress with its aircraft carrier tech https://t.co/nrzRRaguRn pic.twitter.com/VMCkY6NYli

— Popular Science (@PopSci) November 3, 2017
THERE IS MORE HERE KEEP READING:
Chinese Military to Develop Third Aircraft Carrier After Technology Breakthrough