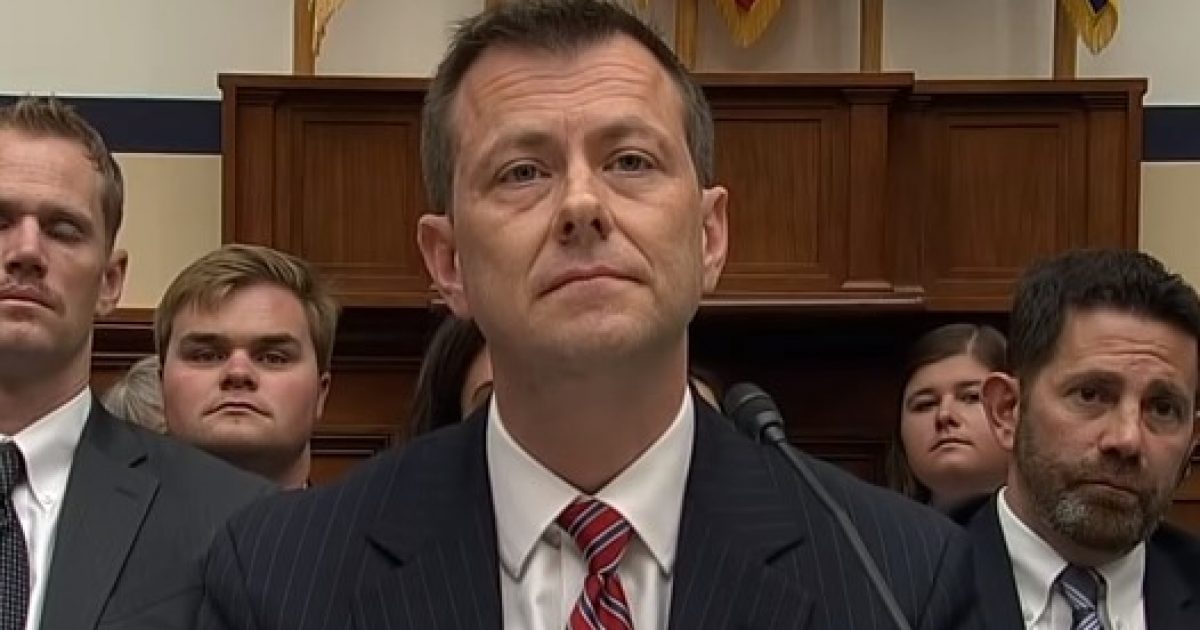 'We'll Stop Him' is a text that you can bet that Peter Strzok wished that he had never written. Today, in a joint committee House hearing, he reluctantly agreed that the text was, in fact, written about and against Donald Trump. Representative Trey Gowdy was the committee member who nailed this bit of texting down and exposed it for the bias that he actually reveals. 
As Written and Reported By Robert Donachie for the Daily Caller:
FBI special agent Peter Strzok told GOP Rep. Trey Gowdy of South Carolina Thursday that he was talking about President Donald Trump when he sent the now-famous text message to a colleague that "we'll stop" Trump from becoming president.
Trending: A Critical Issue Exposed Within the Mainstream Media 
"You're eight days into your Russian collusion with the Trump campaign investigation and you got another text from your colleague, Lisa Page," Gowdy asked Strzok Thursday at a joint House committee hearing. "'Trump's not ever going to become president, right? right?' and you replied, 'no, no he's not. we'll stop it.'"
take our poll - story continues below
Should Congress Remove Biden from Office?
Completing this poll grants you access to Great American Republic updates free of charge. You may opt out at anytime. You also agree to this site's Privacy Policy and Terms of Use.
Gowdy is referencing text messages exchanged between Strzok and FBI counsel Lisa Page, who were in an ongoing, intimate relationship while they were serving at the agency. The messages are at the center of House Republicans' argument that there was institutional bias within the nation's highest intelligence agencies against the president leading up to and after his election.
The specific message Gowdy is referring to is one between Strzok and Page where Strzok promises Page they will stop Trump from ever becoming president.
"(Trump's) not ever going to become president," Page texted Strzok.
Strzok answered, "No. No he's not. We'll stop it."
The South Carolina representative asked Strzok about that specific exchange, asking him what he meant by "he" and …….
THERE IS WAY MORE – INCLUDING THE VIDEO AT THE LINK BELOW:
Strzok Admits He Was Talking About Trump When He Texted: 'We'll Stop Him' | The Daily Caller