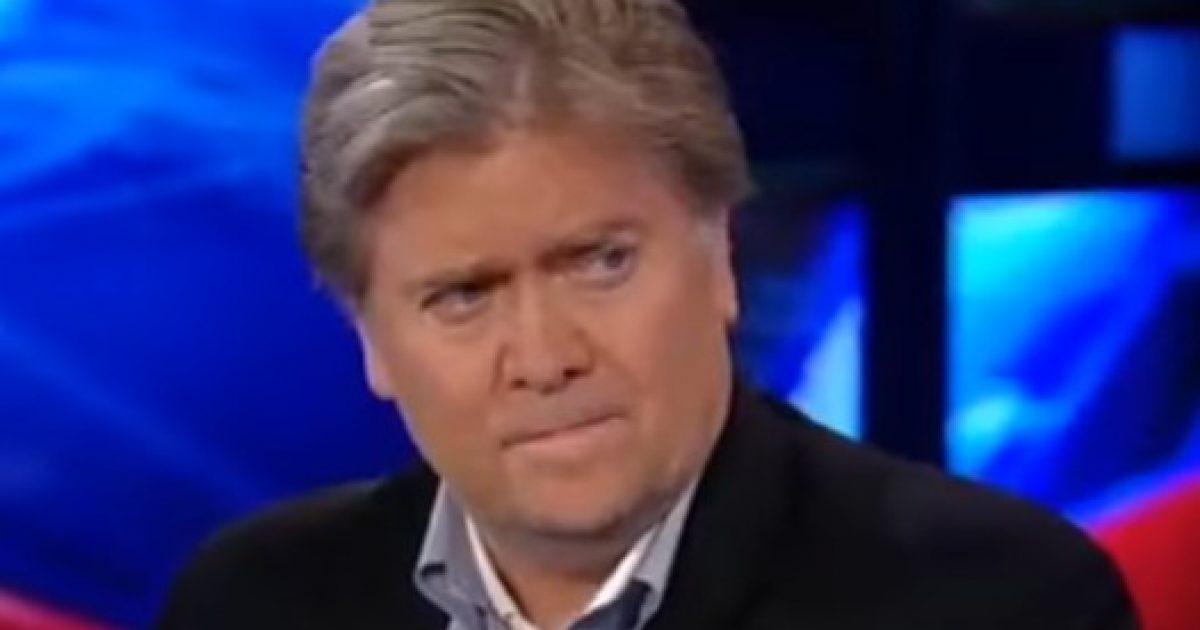 Former Presidential aide Steve Bannon is probably one of the most stereotyped conservatives that you will read and hear about. The mainstream media has a series of patented descriptions of Bannon that fit their narrative. Steve is the boogieman in every liberal's nightmares. Here is what you have not been told.
As Written By Keith Koffler for Townhall:
Steve Bannon may be the most wildly caricatured, criticized, and, in some quarters, reviled figure in American politics. He crisscrosses the country with badass bodyguards in tow because, one assumes, he needs them. But in researching for my new book "Bannon: Always the Rebel," which included ten hours of one-on-one talks with the man, I discovered and wrote about someone quite different than the popular image of a goose-stepping neo-fascist who wants to withdraw the United States from the world and make Donald Trump dictator for life.
Trending: Explosive Allegation Rocks the Election in Georgia
Here are just a few of the popular misconceptions about Bannon that normally can't be disputed in polite society—which, as anyone who has expressed a politically incorrect opinion can attest, becomes very impolite when challenged.
take our poll - story continues below
Completing this poll grants you access to Great American Republic updates free of charge. You may opt out at anytime. You also agree to this site's Privacy Policy and Terms of Use.
1. Bannon is a racist
This, for many people, goes without saying. "Racist" is Bannon's calling card. He longs achingly for a return to Jim Crow and wants a nation drained of any and all skin pigmentation.
And yet, when you talk to people who have actually spent time with Bannon over the years, you encounter remarkably consistent testimony that the man is not a racist. "He does not have a sexist, racist bone in his body. I don't even remember a single, solitary inappropriate word that he used, let alone any action," said Susan Oliver, who served as student body vice president in the Bannon administration at Virginia Tech……..
KEEP READING THERE ARE MORE HERE:
Five Things People Get Wrong About Steve Bannon – Keith Koffler